This will be the last Press Day I'll be posting about, for at least a few weeks, and this as also my favourite by far! Everything was gorgeous. We headed out to the 1927 Showrooms, in Central London, and were treated to an array of stunning pieces and collections.
I started with Vicktor and Rolf, and saw some of the mose beautiful scarves. They were so soft and had the most amazing prints on them.
Next, I saw some of the most incredible candles and homeware ever. There were two companies:
Lisa Carrier Designs
and
D.L. and Co
. I've never heard of either of these brands before, but I was in serious awe of them. All the candles were so unique and definitely something I'd love to have in my house. The skulls from D.L. and Co are seriously awesome, right?
Next up: Shoes. We all know my shoe obsession, so I was eager to see the new collections from See by Chloe, Juicy Couture and Sam Edelman.
See by Chloe was pure heaven. The shoes were classic and sophisticated, and I loved these lace wellies.
I've never really checked out Juicy Couture properly, but the shoes were definitely really impressive and not what I'd expect from the brand.
Sm Edelman's collection was full of incredible heels, and I could totally see myself rocking the whole collection. There were studs as well and I fell in love with these sneakers.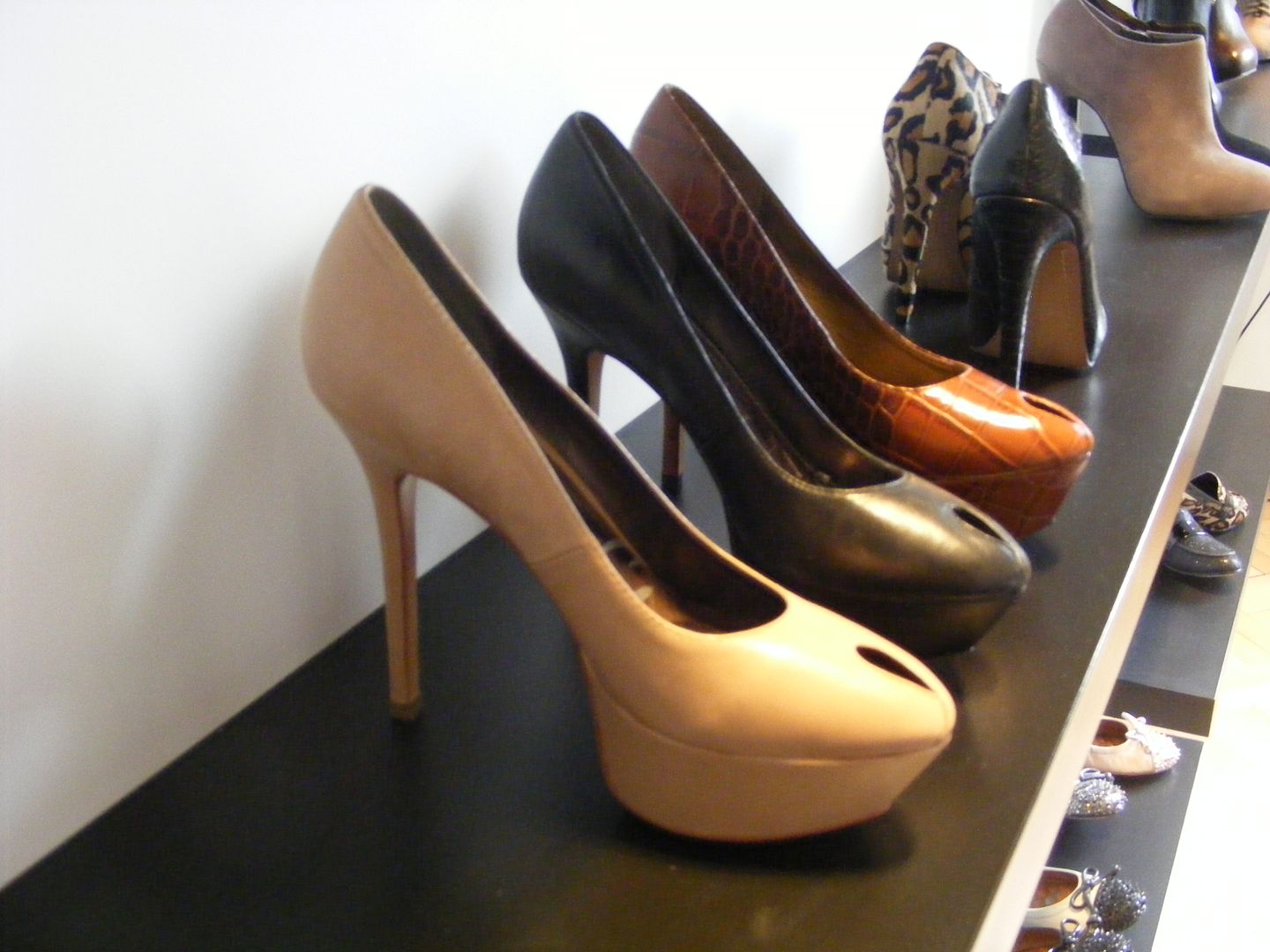 Next up was jewellery from House of Harlow 1960. Definitely one of my favourite jewellery brands. I fell in love with the whole collection and all the pieces were stunning and so unique. We got a ring in the goody bag I can't wait to wear it all the time.
Anderson and Lauth
. This is definitely my new favourite brand. The dresses were all so pretty and the new collection, Atelier, is very inspired by the 1920's. There were handmade flapper style dresses, full of beading and glamour. My birthday is only 2 months away, so this is perfect if you're looking to buy me something :). I'm not kidding: WANT WANT WANT.
What do you think? Isn't everything so beautiful?
More photos on my
Facebook Page
.
Sherin xx
P.S. I'm so honoured that I've been feaured in Fuyume's Saturday Spotlight :)
Check it out here
.