Everytime I go to Pakistan, I try to visit the India/Pakistan border, but I never got the chance. When I saw that
Tanvi
visited the border
, from the Indian side, I was encouraged to go.
Tensions were a bit high as it was just after the cricket semi final match, so India were smug and Pakistan was trying to intimidate, hehe.
We knew a guy who knew a guy, so we were in the VIP seating area, right at the front, where everything was happening.
The atmosphere was actually amazing. It was a tad too patriotic for me, but it was a lot of fun to see. There was also an old man yelling and another guy with drums.
We got there at the right time and managed to catch one of the ceromonies taking place, where they open the gate and lower the 2 flags. The ceromony was actually amazing. The Pakistani Soldiers stomped around and paraded a lot and I'm guessing the Indian Soldiers did the same, on their side. It's meant to be a form of intimidation, but it's a lot of fun to watch.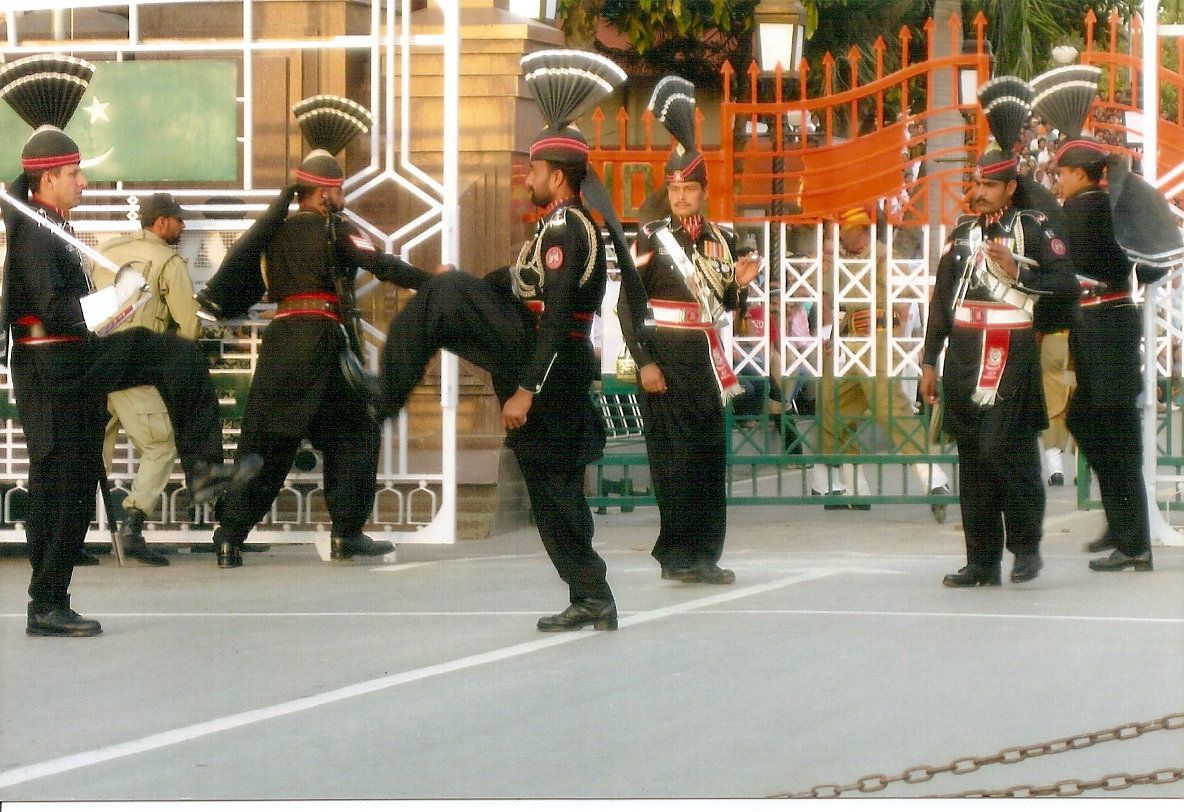 Like I said: lots of stomping. I can't imagine how bad Soldiers knees and legs get over time.
It was great seeing the gates open and then the crowds cheering and seeing who's louder. It's also weird to see that only one line dictates where one country ends and another starts, and I really felt that the 2 countries are so close that there's no point behind all the rivalry between them.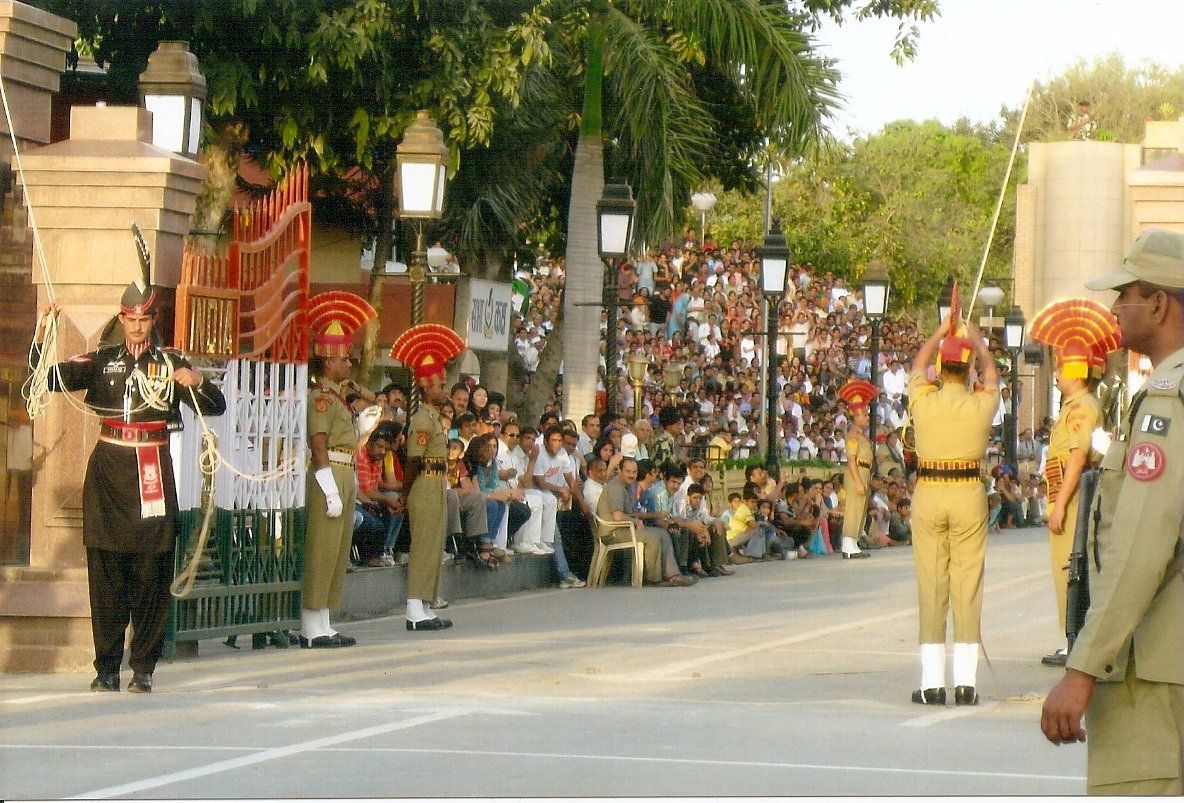 You can see them lower the flags in the above picture.
I didn't wear the outfit below to the border, but I realised that I hadn't treated you guys to any traditional outfits that I wore, while there. A scarft type thing is the 3rd part of the outfit, but I discarded it at some point.


Sherin xx