So, this will be the last of my holiday posts, and I thought I'd end it with what I wore to my cousin's engagement, which is by far one of my favourite all time outfits. Pakistani engagements are usually almost as big as weddings themselves, so it was the perfect excuse to dress up (especially since I was just recovering from food poisoning).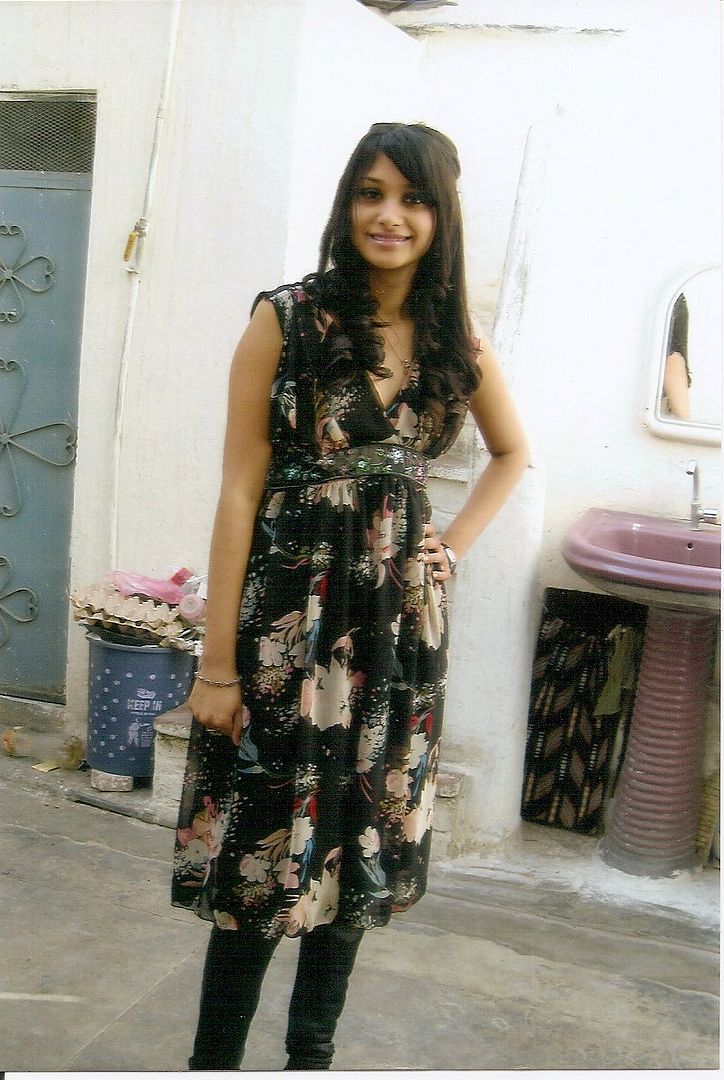 I bought the dress from London, but it was pretty unwearable, as it had no back, or proper sleeves, so it wouldn't stay up at all. I took it to Pakistan in the hopes of doing something to it and making it more wearable. My aunt did an amazing job adding a bit of material to the back, so that I could wear it more.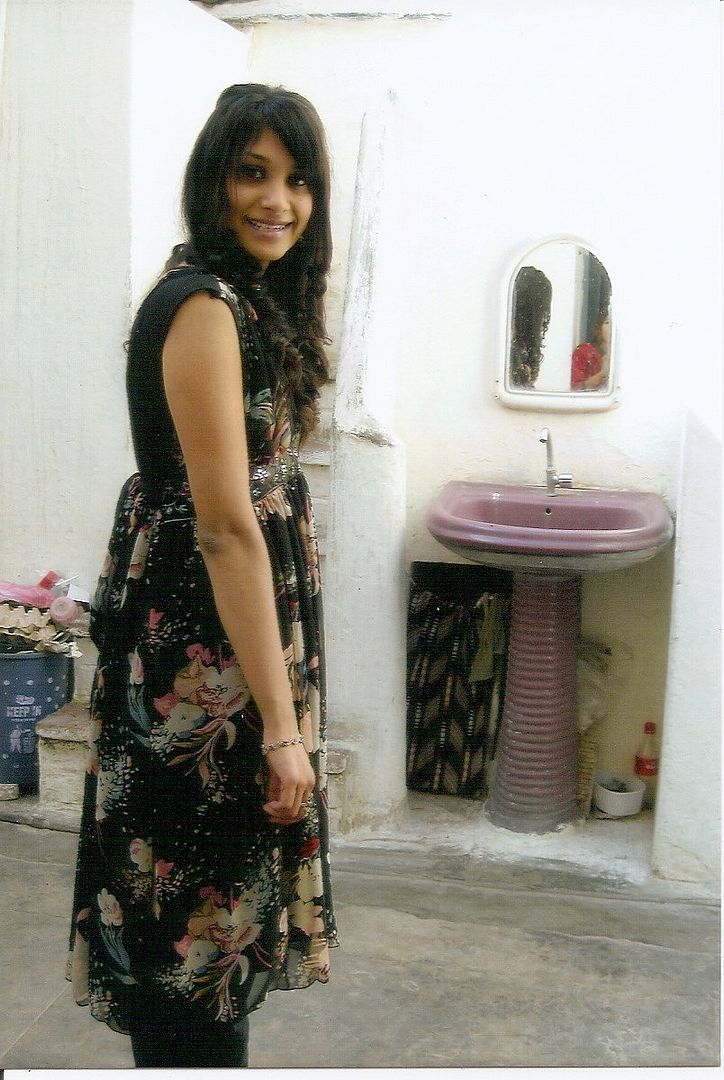 I didn't know about the engagement before I came so I had a tailor quickly whip up these skinny trousers from a black satin material that I bought, and voila: perfect outfit (it would have been very inappropriate to wear the dress without the trousers in Pakistan).
That's me with the bride-to-be. Because weddings are still mainly set up by families, traditionally, the boys side buys the outfit for the girl, with matching jewellery, shoes and a bag.
I did my signature straight at top, curly at bottom hairstyle that I do a lot. All my relatives really loved it and there was actually a queue of cousins and aunts wanting me to re-create the look on them (which I wasn't 100% happy with), and then I got annoyed when one aunt said I was doing it wrong. Don't judge me for this next bit though: I did their hair, but failed to mention the immense about of product that I'd added to mine. So while their hair straightened within a few hours, mine lasted the whole night. And then when asked why mine had lasted, I just shrugged my shoulders, with a 'I don't know', lol. Please don't hate me!
And this is a picture taken by the professional photographer that was on hand. I see some serious airbrushing going on.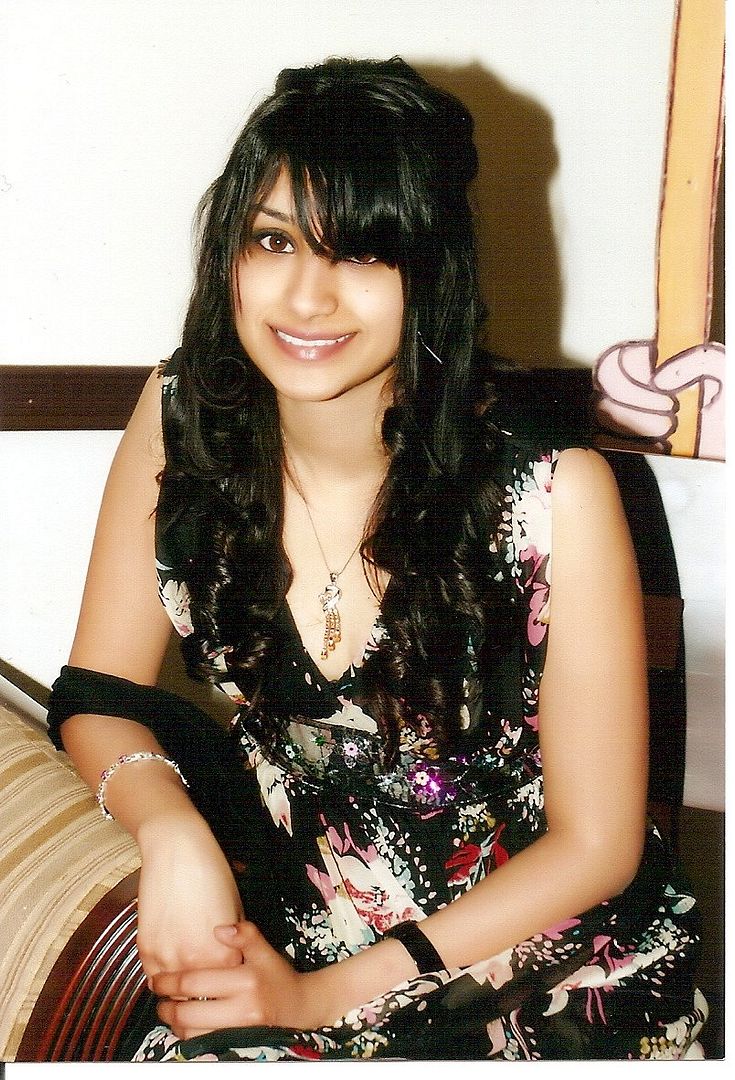 I was actually really surprised at how much some people could eat. I mean people had plates PILED with chicken and rice and who knows what else. And, no lie, people where actually standing there, eating, by the buffet table, not letting other people through, just waiting for more food to come so they could grab it. It was madness.
Sherin xx