I hadn't heard of
Desa
before, so I gave the brand a quick google before I set off for the press day, which took place in the Desa store in Covent Garden, on Thursday.
Desa is a Turkish, luxury womenswear leather goods brand and they do some gorgeous pieces. Set up in 1972, it combines traditional craftmanship with quality and design. They create classic leather pieces that can last a lifetime, rather than just a few seasons.
I was met by the incredibly nice PR girls and some amazing food (those fruit canapes were delicious) before I had a tour round the collection. Everything was clearly very well made, and the products had a lot of attention to details.
First up was the clothes. Everything was clealy made with the finest leather around and some of the leather pieces were super soft and silky. Everything was really modern and feminine, but also had the brand go back to it's original routes.
This first outfit was actually made from cow collagen and it was so soft to touch. And the black leather dress is such a perfect piece.
This leather jacket was probably the most perfect leather jacket I've seen. There was fantastic detailing on the zip and was relatively affordable. You could buy this real leather jacket for the price of a faux one from Topshop. The black sheer blouse was probably my favourite piece from the whole collection. I can't wait till it comes in store.
I checked out the accessories, and bags in particular, next and they were really beautiful. The contained the Desa 'Pyramid' logo, which is so well made.
The bags were an absolute dream for a fashionista. Not only were they massive and pretty, but they also had lots of little compartments for everything such as pens and phones. I squealed when I saw the insides!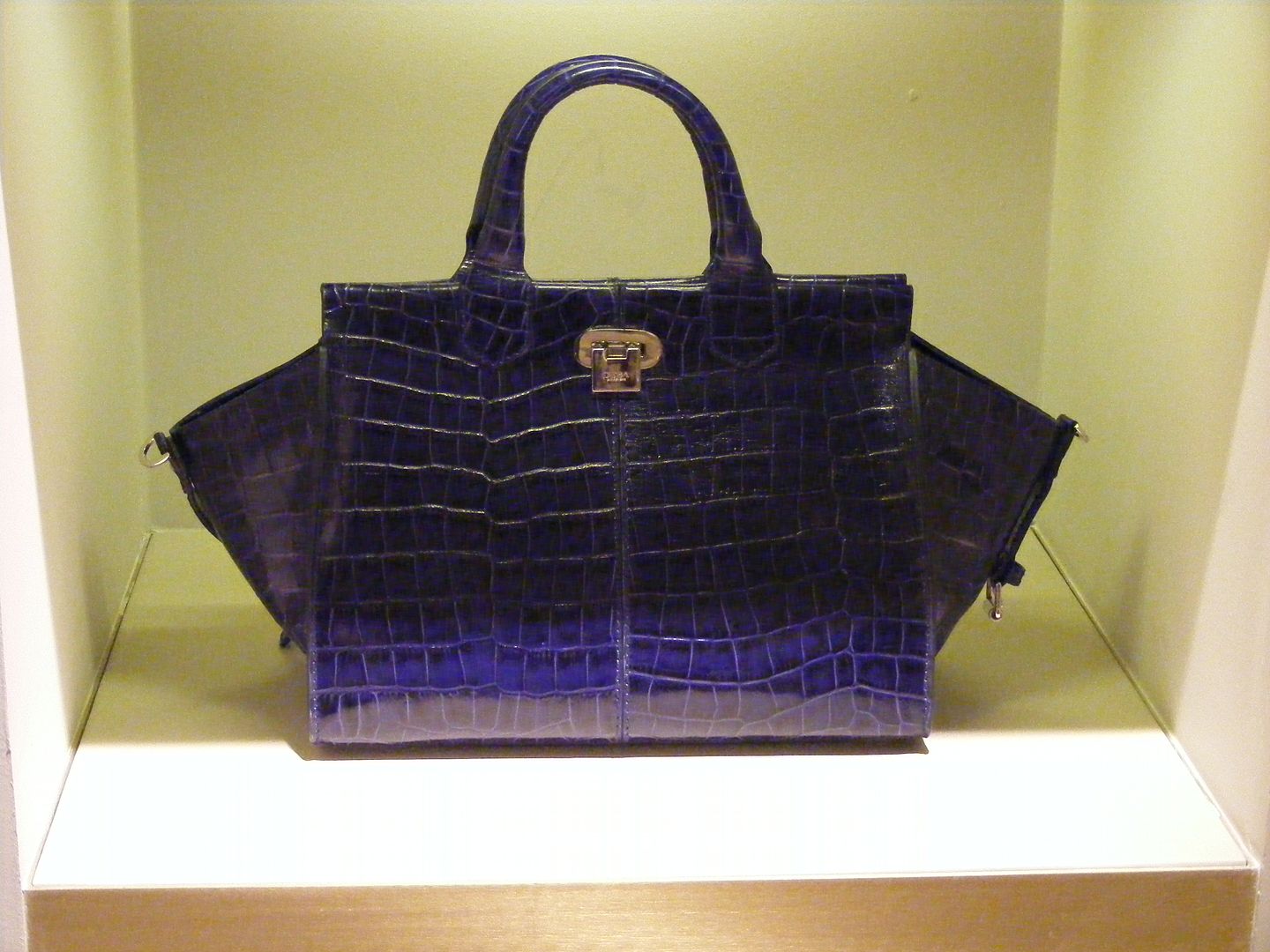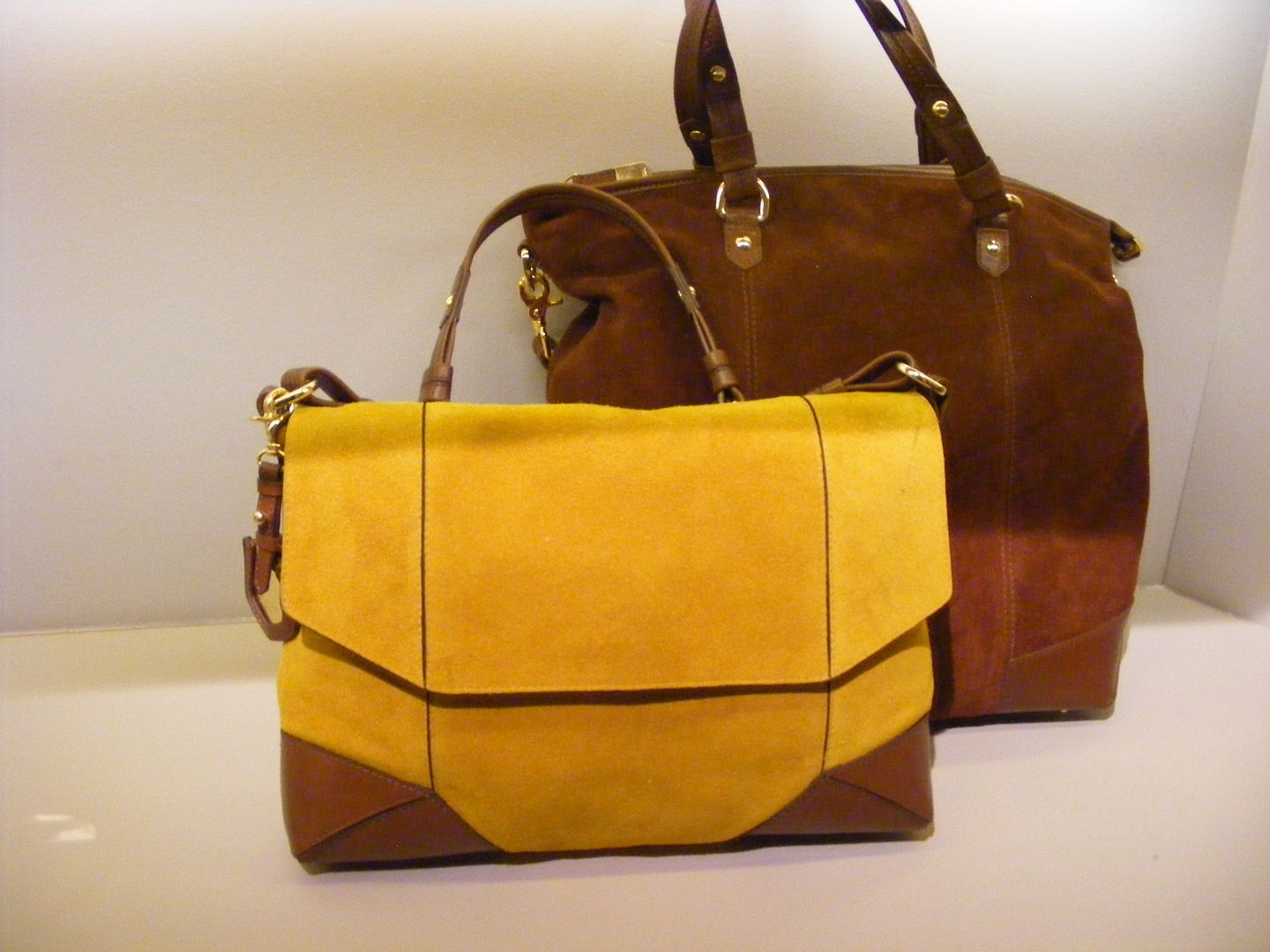 You can really tell how much effort went into the bags by looking at them. The stitching on some of the bags was immpecible and the bags were so well made.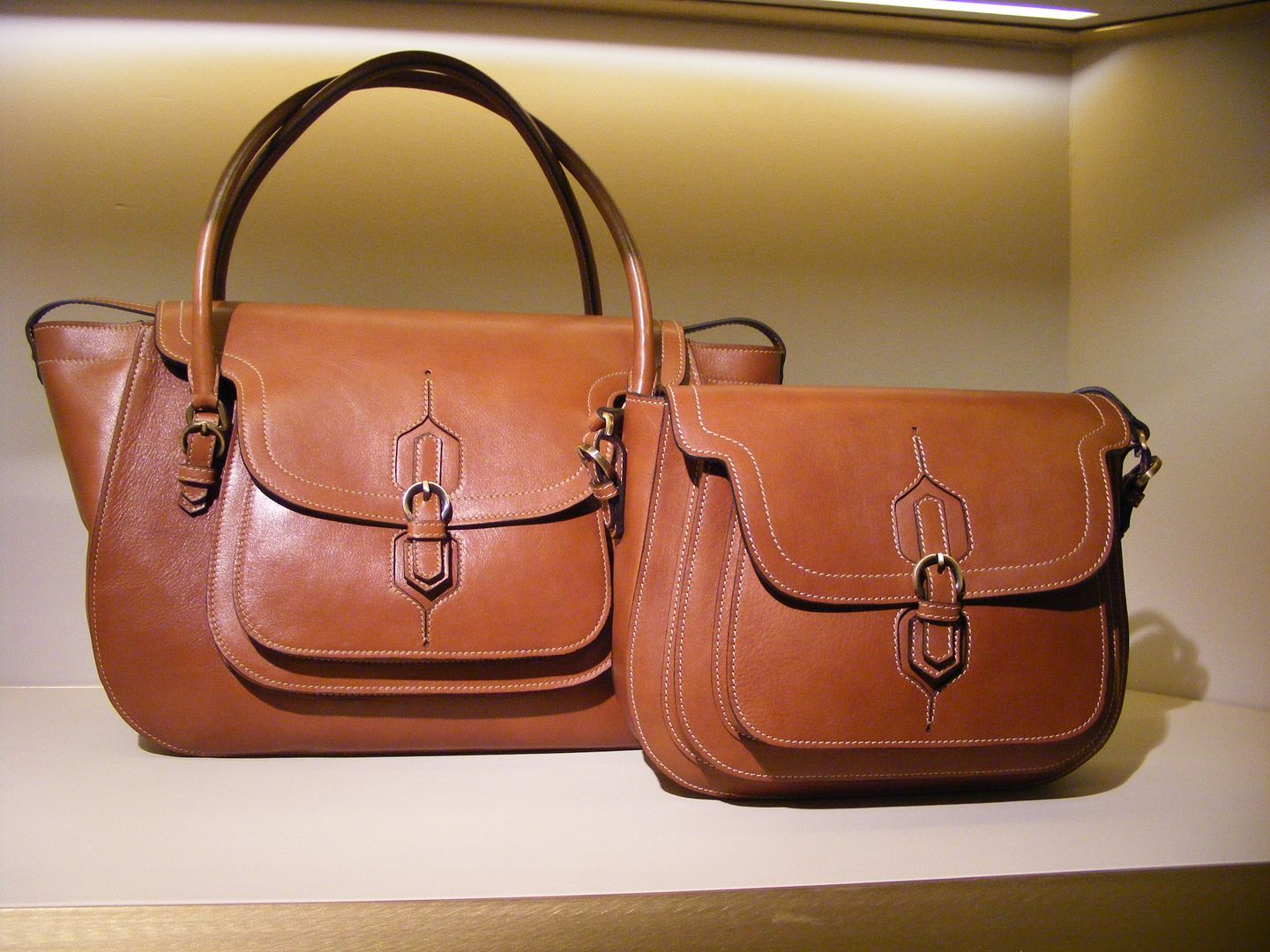 I also went away with a gorgeous little leather purse and a 30% voucher, which I will be using on
this
, amongst others.
They have 2 stores in London (Hampstead and Covent Garden), as well as their
online store
, and they are definitely worth a checking out.
And check out more pictures of the amazing pieces on my
facebook page
.
Sherin xx