The start of summer usually means one thing for me: getting back into shape and becoming more fit (especially this year, where I spent the winter months wrapped in a blanket, in front of the TV)! Usually, I fail pretty badly, but this year, I have help from the lovely girls at
Aussie
.
To tie in with the release of their new lightweight conditioner, Aussie want to help us Angels become lusciously light (in a healthy way, of course) and lighten up our lives. I'm going for a lighter self, so will be de-cluttering and de-stressing my life.
Their aim is to make us healthy and I'm taking part in this as much as I can. I sorta turned into a hermit this winter, so my room is a mess, and I might have eaten one too many Kit Kats (but they're sooooo good).
To start with, I thought a clean up of my closet was a must. I've just been throwing things in and everything just fell out last week; you might have seen the panicked twitpic I sent. If not: here it is: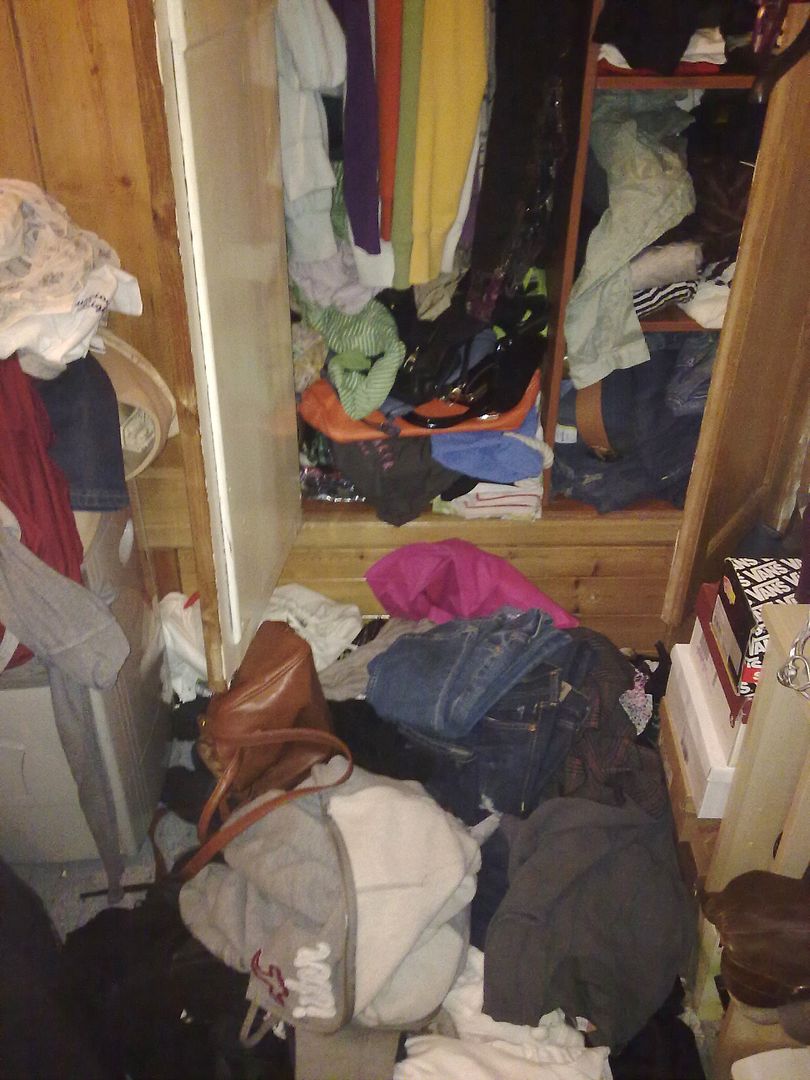 I decided that cleaning my closet was a good way to declutter and lighten up my life. Lots went to charity and my closet actually closes now (hurray).
Next step is to get more in shape. This is where it gets hard for me. I'm really lazy these days: think Homer Simpson, but without a job, lol.
To help out, Aussie sent us a team shirt, so that we can look the part while we get into shape.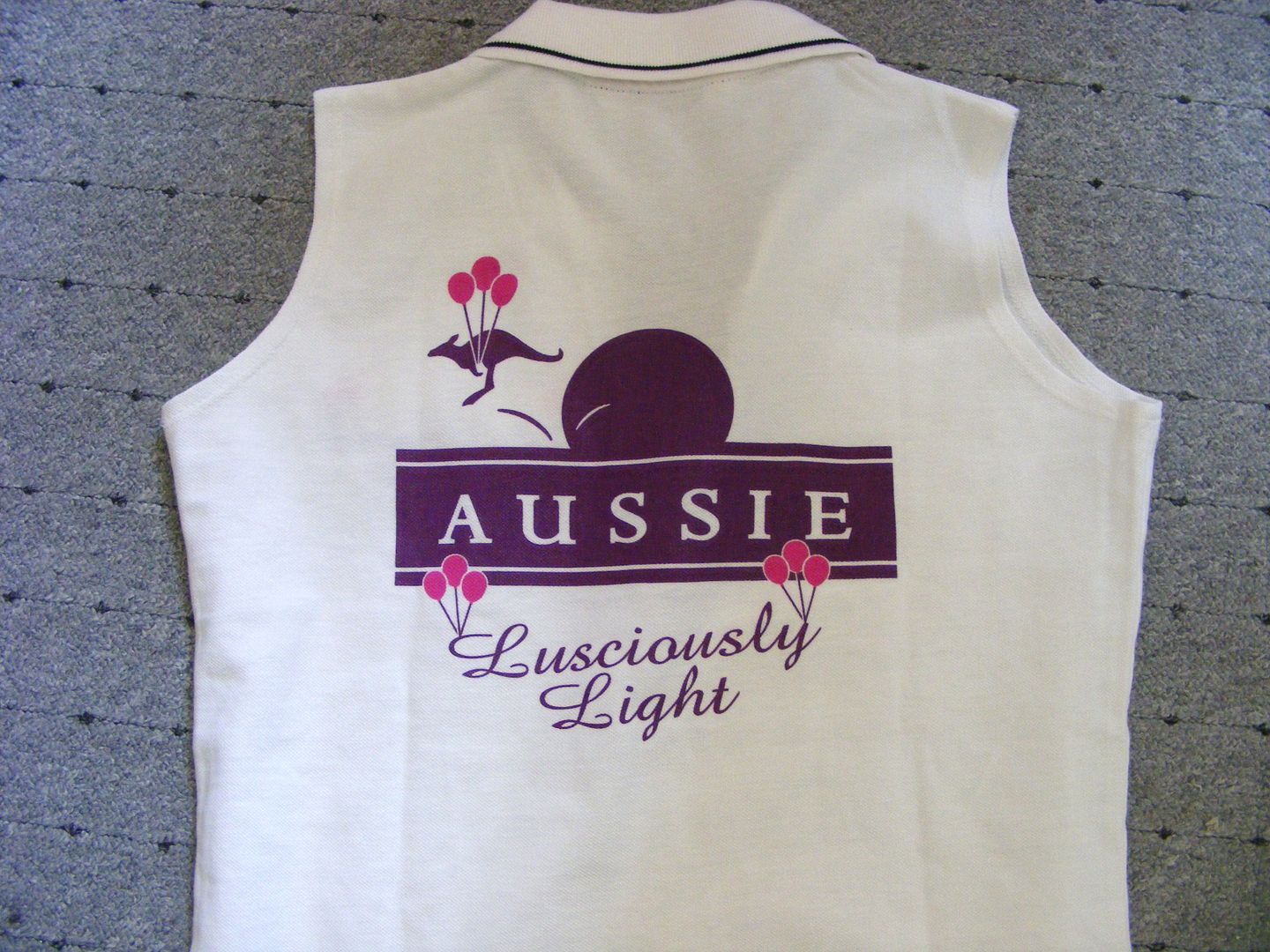 Aussie have also been sending us motivational videos, to keep us on track. They uploaded the first one, which is full of cool and easy excercises to do at home.
Aussie's Lusciously Light Videos: Part 1
from
1000heads
on
Vimeo
.
My next step is to eat healthier. We grow strawberries, plums and cherries in our garden during the summer, so I'm waiting for those to come through, so I can start eating. And it's nearly Mango season, so I'm happy to finally get to eat them again (Mangos and strawberries are my favourite fruits). Expect a few twitpics of colourful fruit salads, which I'll be snacking on.
How are you all getting into shape for the summer? Share your tips and I'll keep you updated on how I'm getting along.
Sherin xx