You might remember that I recently, briefly, wrote about a band called Thomas Tantrum. They're a really cool band from Southampton and sound great.
On Thursday, I grabbed Milana from
FashionStyleAdvice
and we decided to head over to the free gig they were having in Islington.
They were doing a free gig at The Old Queens Head bar, which is an amazing little venue. It's a pub downstairs, but a small music venue upstairs, and has the greatest atmosphere ever!
First artist up was someone called DNC (I wish I could remember what tht was short for). They are a band, but only the lead singer was up there and she was amazing. I know she'd been called up last minute, but she was amazing nonetheless. And she looked AMAZING!
Thomas Tantrum came on at 9.30, and really rocked the place. I have the single 'Sleep' (expect a review soon) and it's a great track. Megan's voice was absolutely brilliant live and the band are definitely really talented.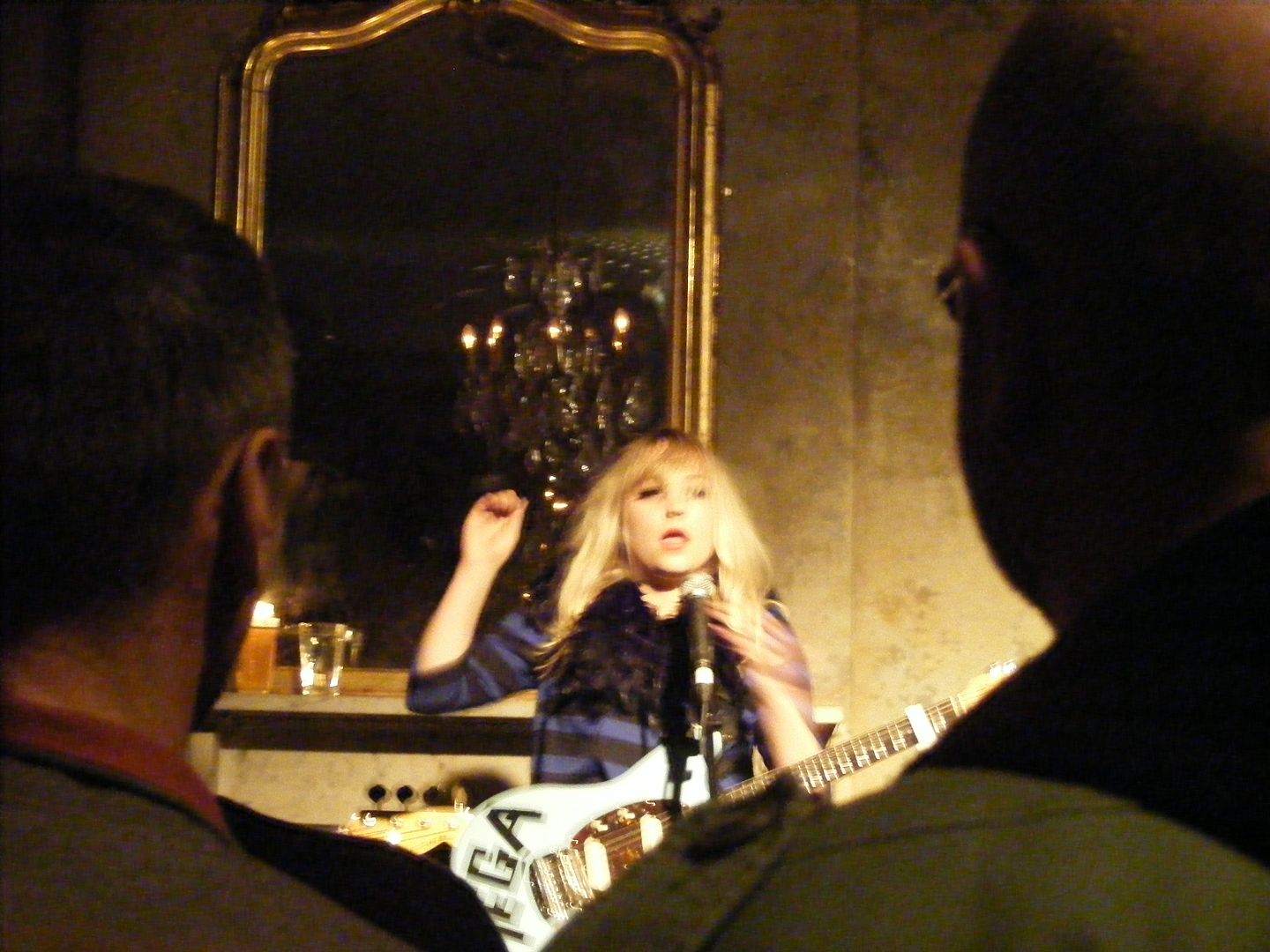 It was really fun seeing them live and they had great energy when they were on stage. I didn't know the songs so well, but they were definitely catchy. I've had them on Spotify non-stop since the gig (Work It is becoming a fast favourite of mine).
Megan also has a really cool style. She was wearing this really cool feather thing around her neck: it looked incredible.
The whole band has a great image and a great sound. The songs are upbeat and fun to listen to.
I definitely think you should check out Thomas Tantrum! They're really good and are out and about at a few festivals this summer.
Sherin xx
P.S. If the drummer from Thomas Tantrum is single, please get in touch with
Milana
, hehe.
P.P.S. I wore another amazing slouchy sale top from Republic. I love it! I also properly curled my hair with curlers. I know my hair is naturally curly, but it was nice having tamed curls. What do you think?