I haven't done outfit shots in a while because, well, I haven't been doing anything too interesting lately. My dad is in town this week though, so we've been doing some stuff that gets me out the house.
I've practically been living in this outfit these last few days. London is freezing again right now, so it's all about bundling up and staying warm. I actually wore this outft 3 days runing (shhhh).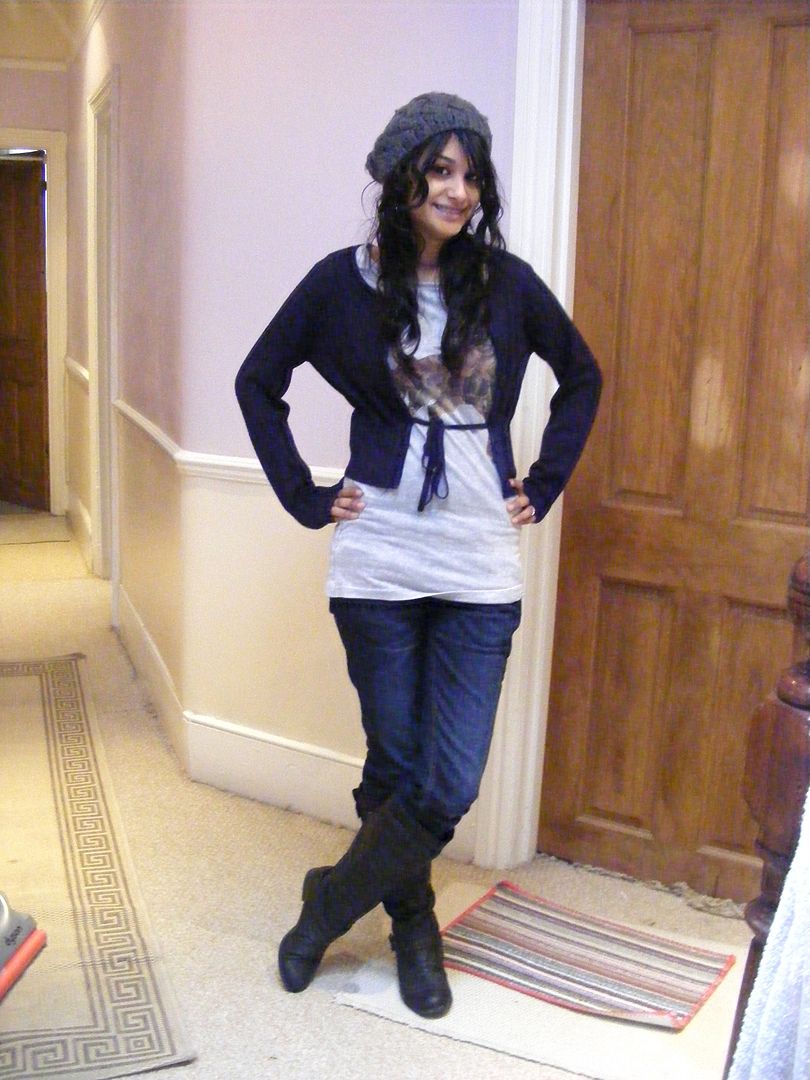 I'm wearing Zara jeans, Deichmann shoes, F&F Clothing at Tesco tee (love the horse on the front), HandM Cardi and Aldo hat.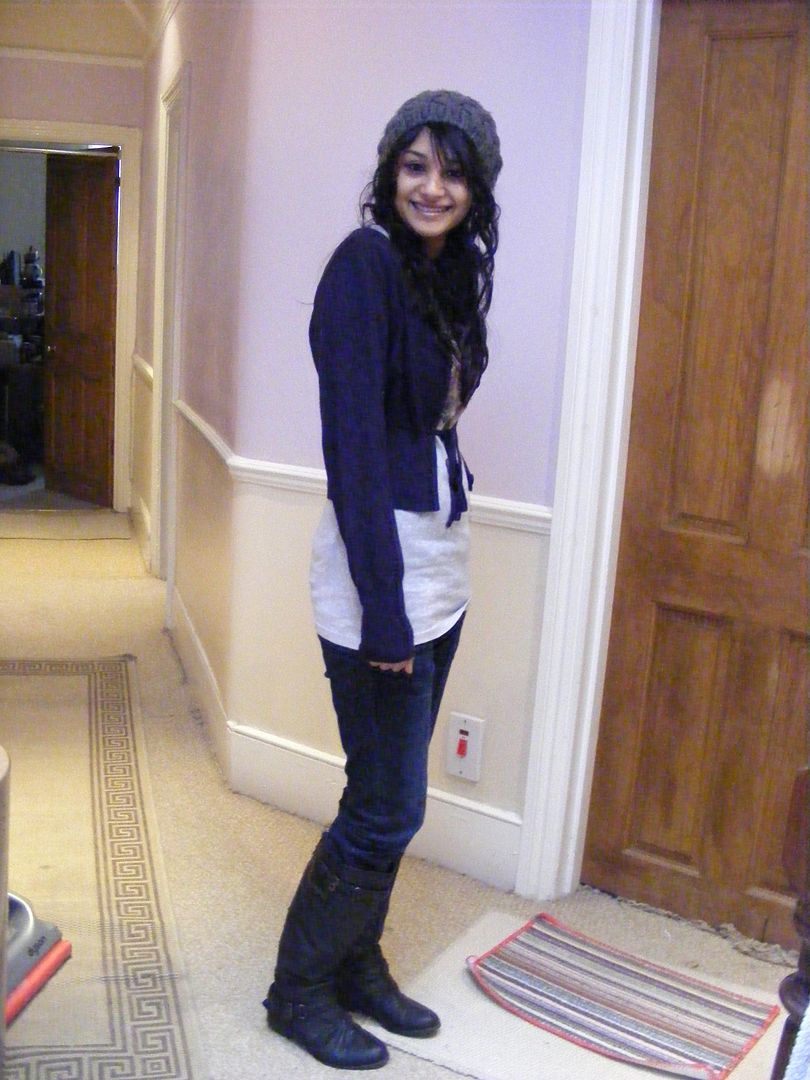 I wore the 2nd outfit while shopping at Westfield (my happy place). I got some cool new things and Republic were having an amazing sale! I was a bit disappointed with River Island though. I've seen this bag that I love but both branches I've been to only has really tatty and dirty ones, and everytime I ask if there is a clean one, I get a rude 'no'.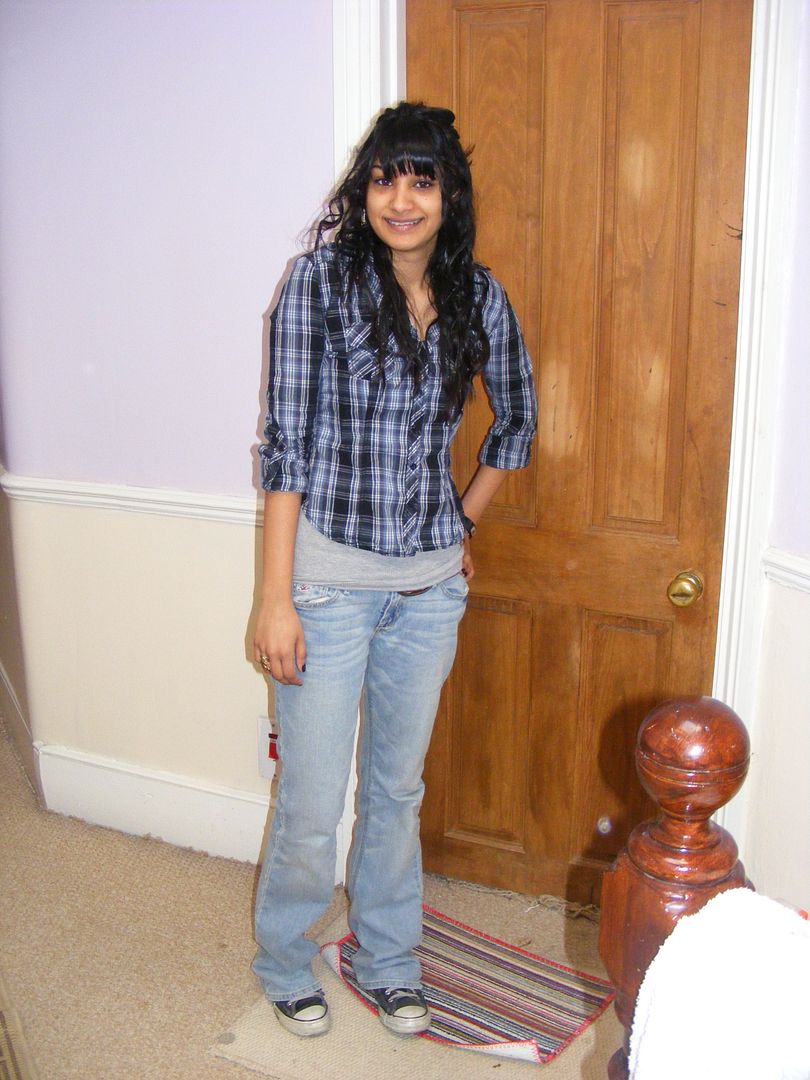 I'm wearing Converses (you can't see them properly, but they are an awful state right now), Hollister jeans, New Look tank and HandM plaid shirt. So a very casual look!
Hope everyone's having a good Tuesday? What are you all upto? I'm off to Reading for the day to see
Susie
.
What do you wear on a casual day?
Sherin xx