This is what I wore when I went to visit
Susie
in Reading, earlier this week. The sun came and it was an absolutely beautiful day. I was so happy as it was even warm enough to ditch my coat for a few hours.
My top and jeans are both from Republic. They were having an insane sale the other day and I picked up the top for £5! I'm loving oversized and sheer tops right now, so this was perfect. Get used to this top, you'll be seeing it a lot over the summer. I'm wearing a New Look tank underneath, and Deichmann boots. My bag (which you can see in the last picture), is FandF Tesco.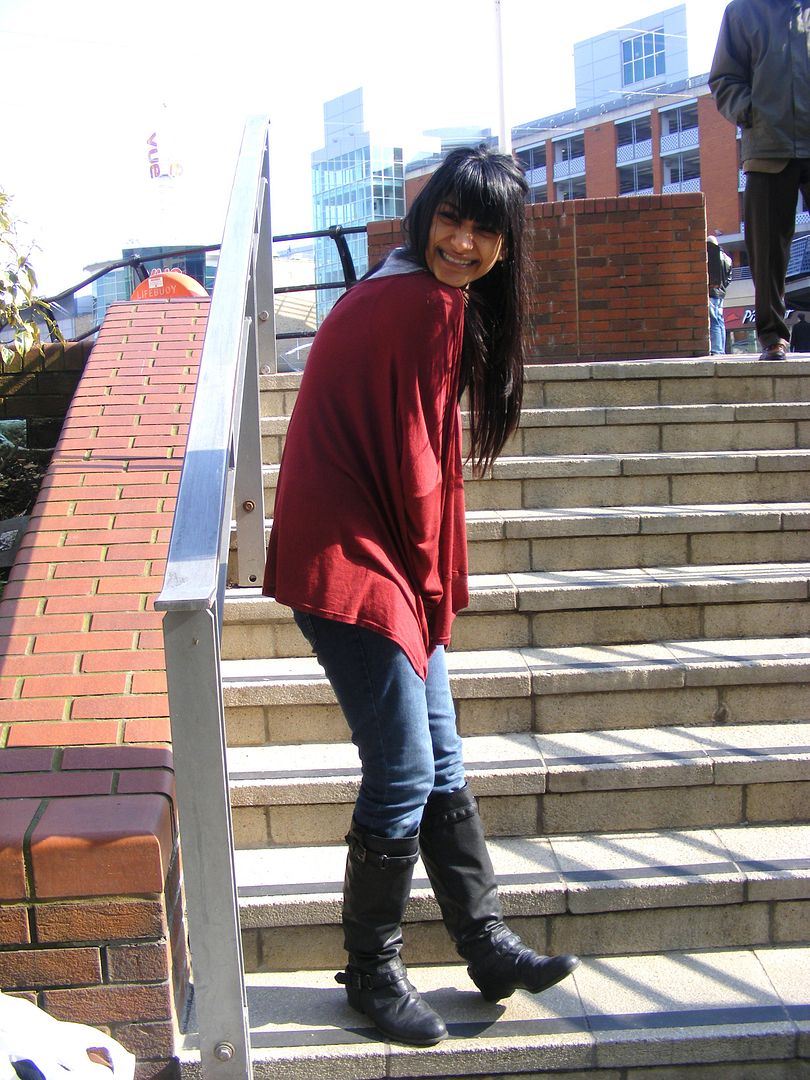 What will you be living in this summer?
Sherin xx