A while back,
Milana
,
Susie
and I went to Camden to check out the market and just have fun for the day. While browsing the market, we came across this t-shirt stall, and literally, all 3 of us stopped in our tracks and were mesmorised. They were white, slouchy tees, with amazing prints on them.
We walked into the stall, only to be met with a gorgeous girl modelling the tees (Hi Cheryl, if you're reading), and we knew we had to buy one each!
We were told that it's a small, family fun business, where each of the tee's are handmade, and where they design their own prints.
We had so much fun browsing all the different prints and t-shirt styles, as well as chatting to Cheryl about fashion.
I ended up choosing this slouchy tee, with a peace sign on it.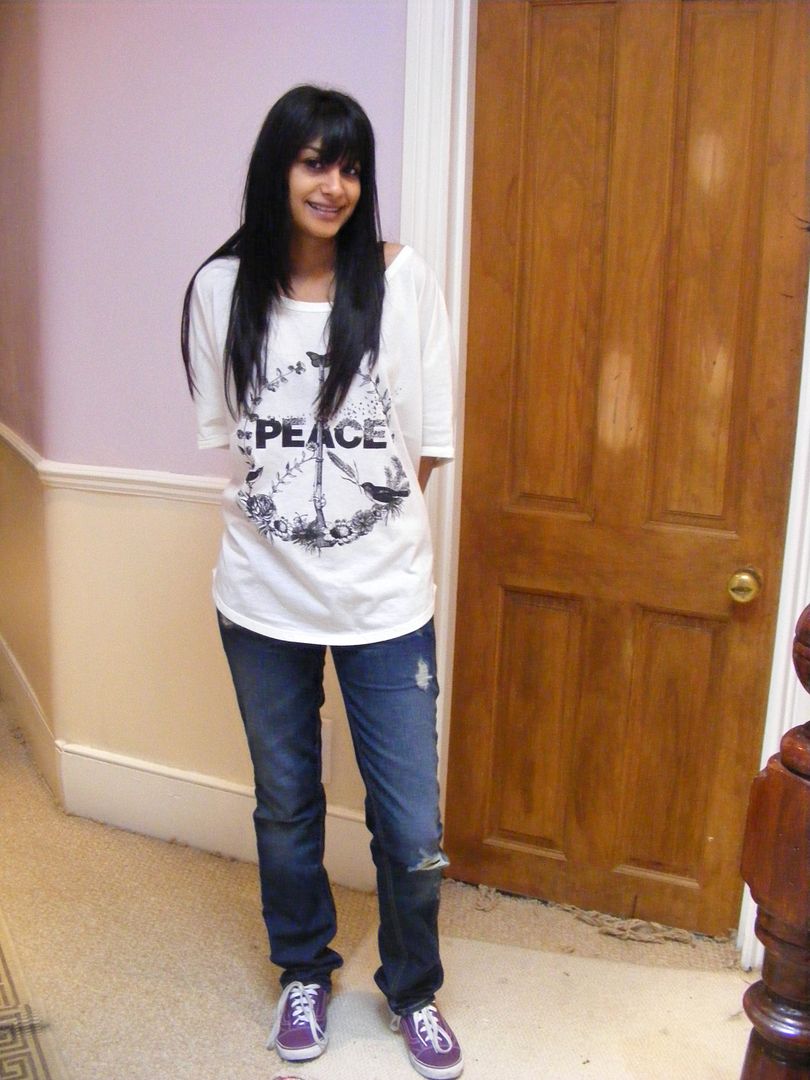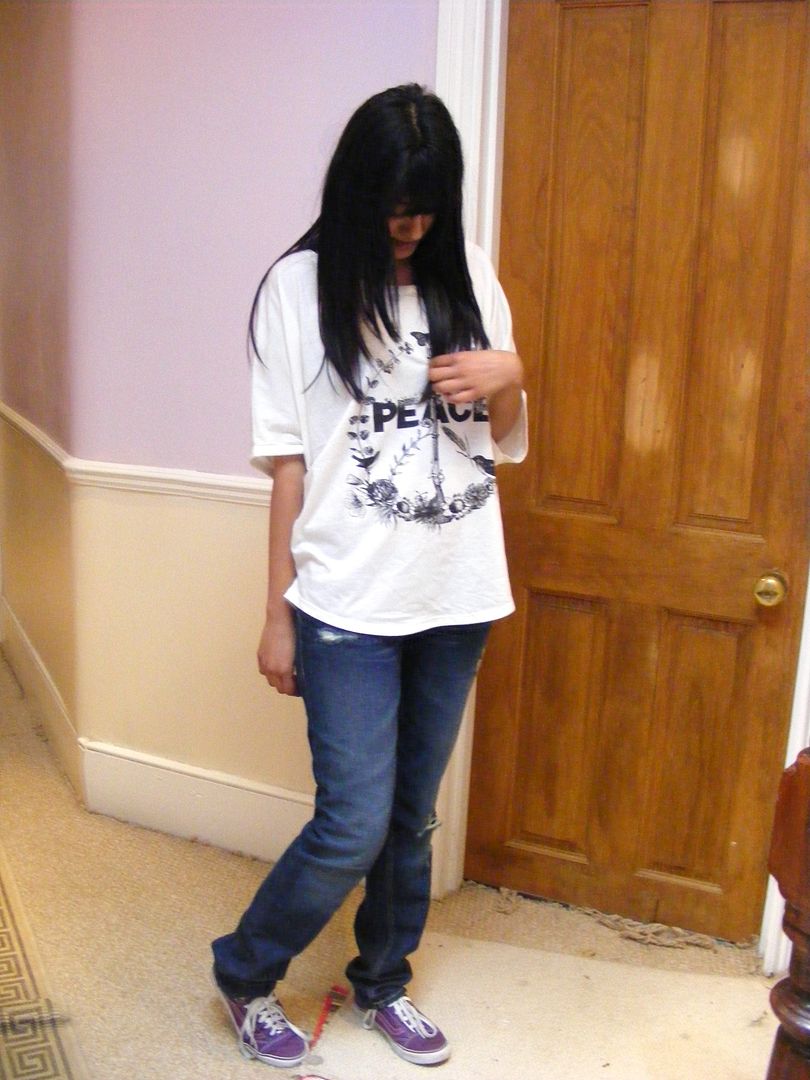 I paired it with Hollister ripped jeans and Vans sneakers.
Yup, so we know that I have a tad obsession with slouchy t's, and this is definitely a nice one to have. It's really soft and really comfortable. Each tee was £15, so defintiely affordable as well.
Please tell me that I'm not the only one ridiculously obsessed with slouchy tops! I think it's becoming an unhealthy obsession now!
Sherin xx
P.S. I'm still on holiday, most likely with very little internet connection.