This is what I wore when I went to see
Scoundrels
on Thursday. They're an amazing new band, and I've been listening to the Sniff It Up EP on repeat. They've got a 50's blues/classic rock vibe, so I really recommend them.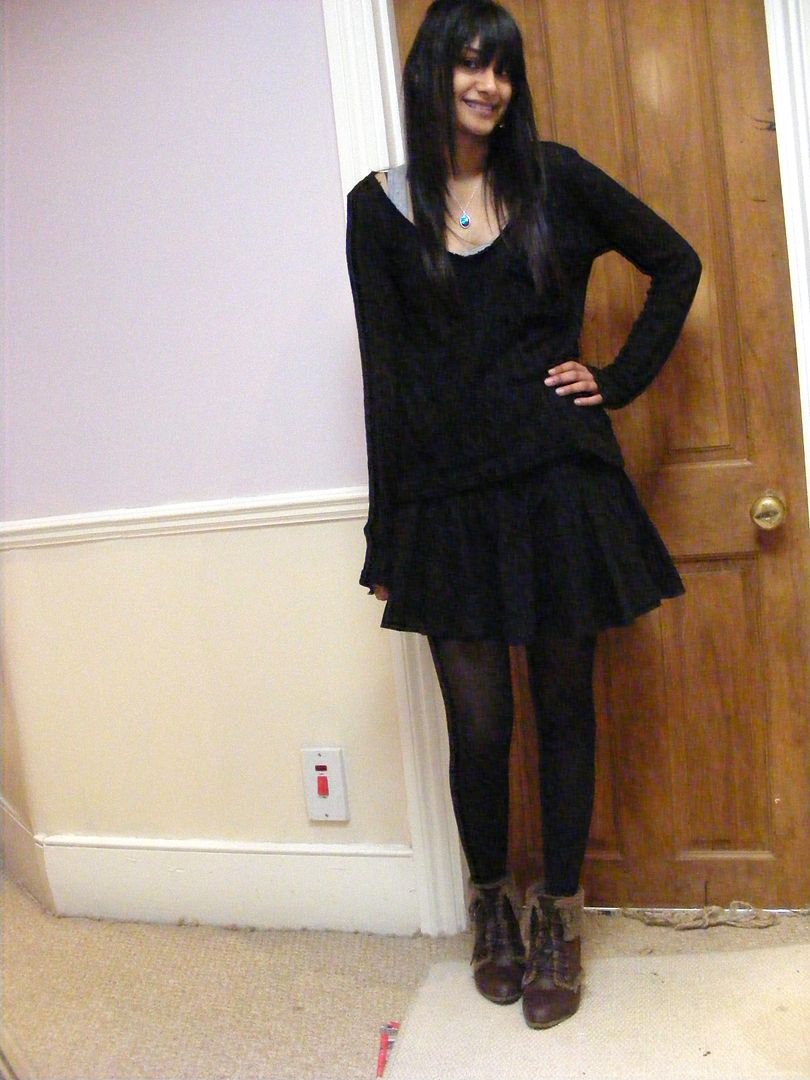 I went for a 'Johnny Cash' all black look (except the shoes), with a thrifted skirt (Warehouse), Republic top and Blue Inc shoes.
I was slightly nervous at this point, as I was interviewing the band beforehand, and I'd never done an interview like that before. But I had
Susie
there to hold my hand and she even bought me chocolate. I had nothing to worry about though because the guys were absolutely lovely, and so much fun to hang out with. We also managed to 'crash' their super posh pre-gig dinner as well. It was definitley a night to remember.
I'll be reviewing the gig for
Riot Mag
, as well as having an interview up, so check it out.
Sherin xx
P.S. I was mentioned in Most Wanted's Fashion 100 as an Up and Coming blogge. Very exciting stuff. You can see the
full list here
.
P.P.S My
giveaway
ends tomorrow!!