This is what I wore yesterday, while having lunch at my cousin's house. I admit, I was a tad overdressed, but if I'm honest, I'm taking any excuse I can get for dressing up and making an effort.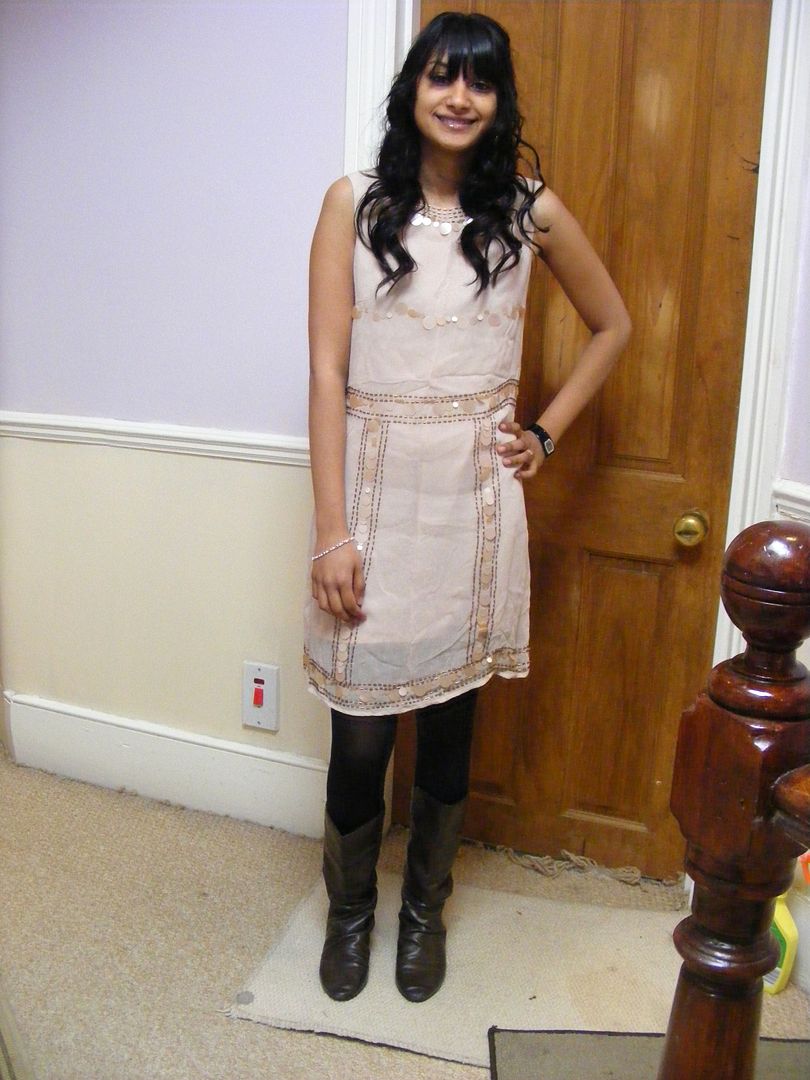 I bought the dress during the sales, from A Wear (they had one of the best Christmas sales last season) and my boots are New Look. I absolutely love this dress and have been meaning to wear it for ages. There is a lot of sequins and beading on it, so it does make a sound when I walked around, hehe. But it is really beautiful and I love the colour.
But I am excited to really glam it up at a party with this dress. I'm thinking high heels, a sleek updo, and glam make up!
Sherin xx
P.S. An interesting competition, which you guys might be interested in. StyleCloneare giving a reader the chance to win a pair of shoes a month for a whole year! Heaven or what? And that's not it, there are some fabulous runners up prizes as well, such a major discounts. All the details on how to enter can be found
here
.
P.P.S Entered my
giveaway
yet?