Today's guest post is from a very good friend of mine: Sami. She's gorgeous and does some amazing make up. We actually knew each other from before, and got back in touch through blogging. Check out her blog for some amazing make up looks.
There's no denying that J Lo is one hot mama (literally – she's had two kids and STILL look smokin') so when I saw her new video I knew I had to try and recreate her makeup!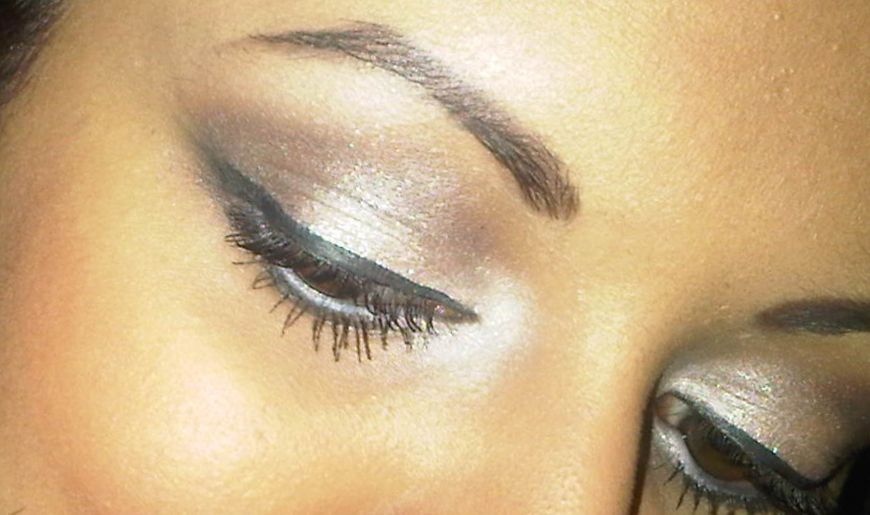 I've included a pictorial in case anyone would like to get the look
1
Apply
Urban Decay eyeshadow primer
all over the eyelids to create a smooth base
2 Apply a light cream coloured eyeshadow like The Balm eyeshadow in Devilish Danielle (from a palette) over two thirds of the eyelid with a large brush
3
Dab a warmer cream coloured eyeshadow like Urban Decay eyeshadow in Virgin with a flat brush to intensify the colour
4
With a pencil brush apply Revlon matte eyeshadow in Warm Sable on the outer corner, creating a 'V' shape and go over the crease of your eyelid.
5
Blend the two colours together with a fluffy brush and add a highlight on the brow bone (I used Urban Decay eyeshadow in Sin)
7
Apply a matte black eyeshadow like
Urban Decay eyeshadow in
Perversion
to the lower lashline
8
Apply Benefit eye bright in the inner lashline to create an illusion of bigger eyes
9
With a slanted brush apply the same highlighter colour around the inner corner of your eyes and blend it out
10
Line the upper lashline with a liquid liner and add 2-3 coats of mascara to the top and bottom lashes (I used Bare Minerals volumizing mascara)

11
For the rest of the face I used MAC powder blush in Sunbasque to create sculpted cheekbones and finished with MAC lipstick in Faux and MAC creamsheen glass in Over Indulgence on the lips.

Thanks Sami! Good luck to everyone trying this! I bet it'll look fab.
Hope everyone's having a good weekend, while I'm on holiday.


xx