I skipped Day's 3 and four due to eneral tiredness, but I was back in full force for day 5. I started my day pretty early as I had an appointment to get a makeover from MAC. They were doing complimentary makeoers, with goodie bags, but you had to book early. I went on Saturday to book, and the earliest I got was for Tuesday.
If I'm honest, I was a little bit disappointed by the makeover. They'd got my time confused, so informed me that I was late, and that they could only do a short one. Just as I was done, they told me that, in fact, I came at the right time. I also wasn't too keen on the actual make up look they gave me. I've had great makeovers from Benefit, Mary Kay and Maxfactor, so I expected something amazing from MAC. I asked for light smokey eyes and they gave me Taylor Momson. I'm not kidding: I looked like a panda that had got punched. And it was pretty rushed. So not impressed with MAC on this. On the plus side, I did get a goody bag from them. In it was a moisturiser cream, bronzer and eyeshadow.
My next stop was to check out all the exhibitions.I went downstairs to the Embankment Galleries and was really impressed at everything there. Some of the collections were fantastic.
I loved the shoes from Joanne Stoker. I thought they were really unique, and didn't actually look too uncomfortable to walk in (compared to the heels I was wearing at the time).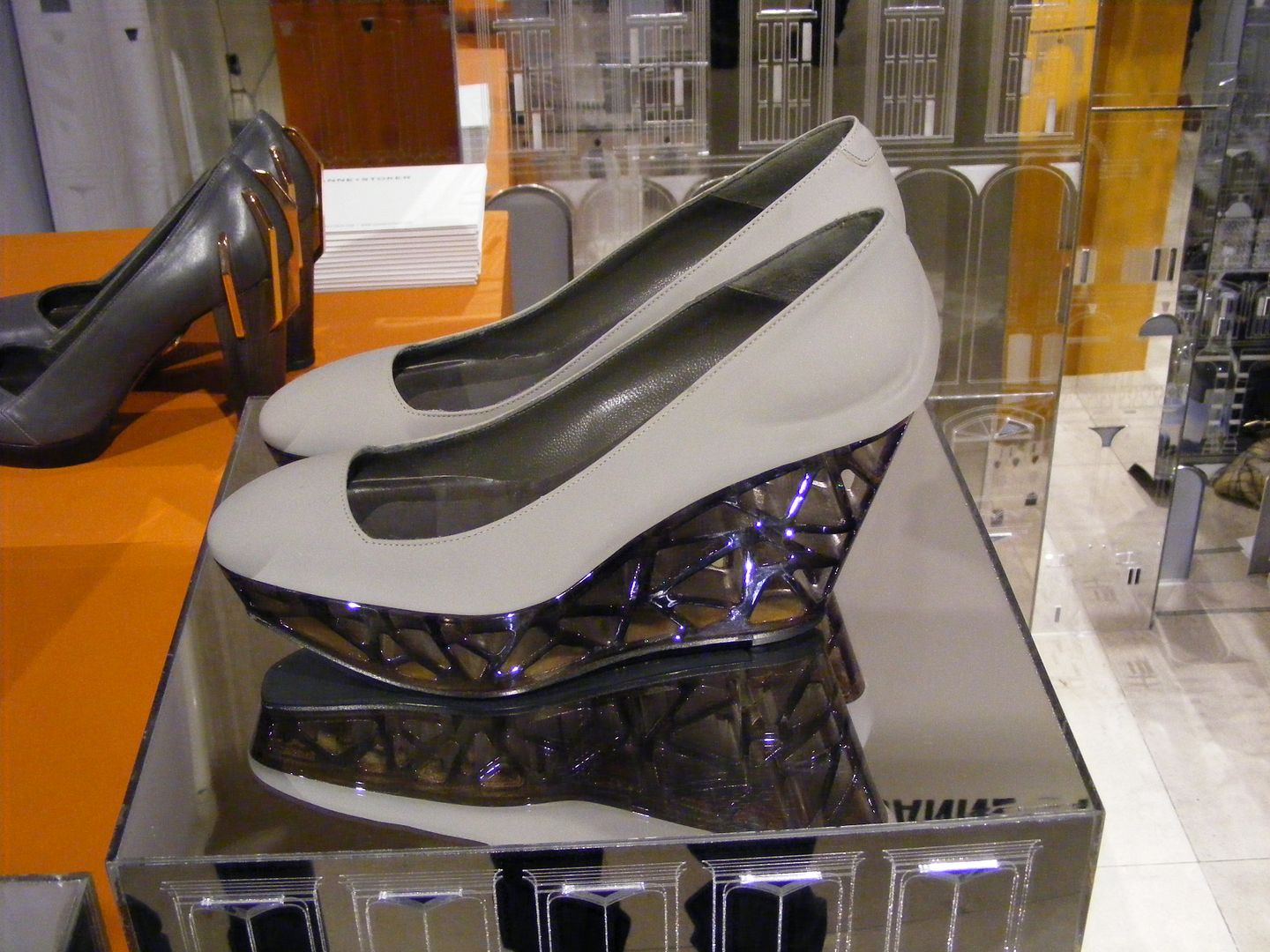 I also saw some gorgeous jewellery from Fiona Paxton. As you should know, I'm a huge jewellery fan and thought these items were beautiful.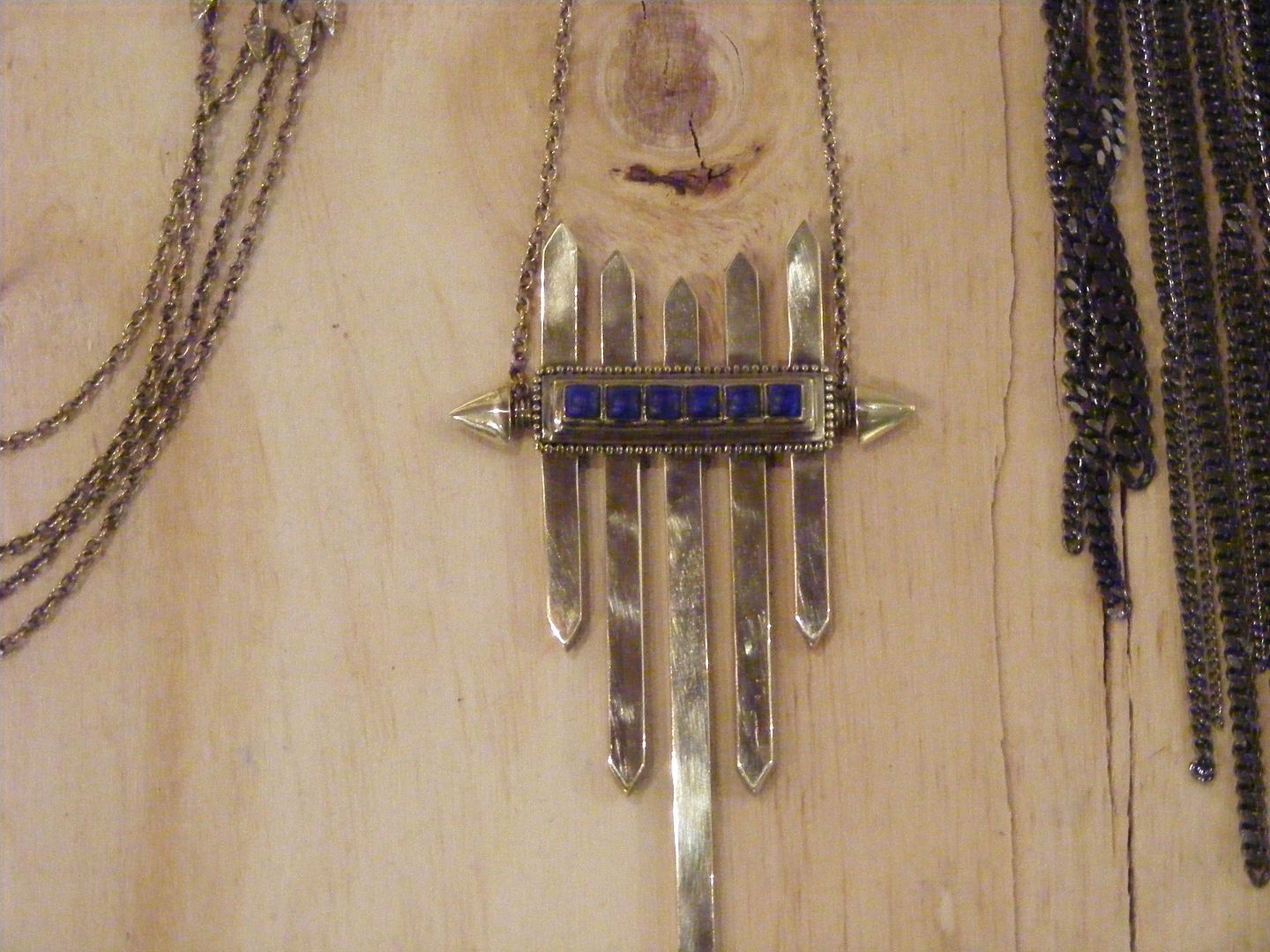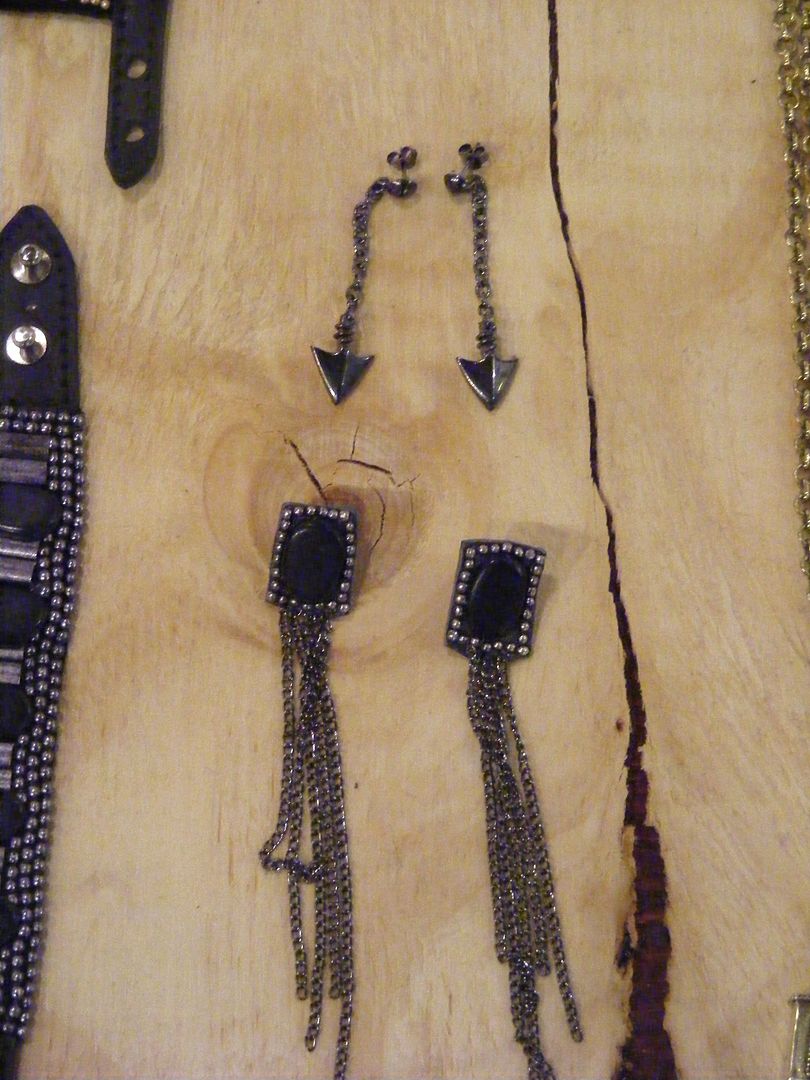 I also saw this gorgeous piece from Shao Yen. Isn't it gorgeous?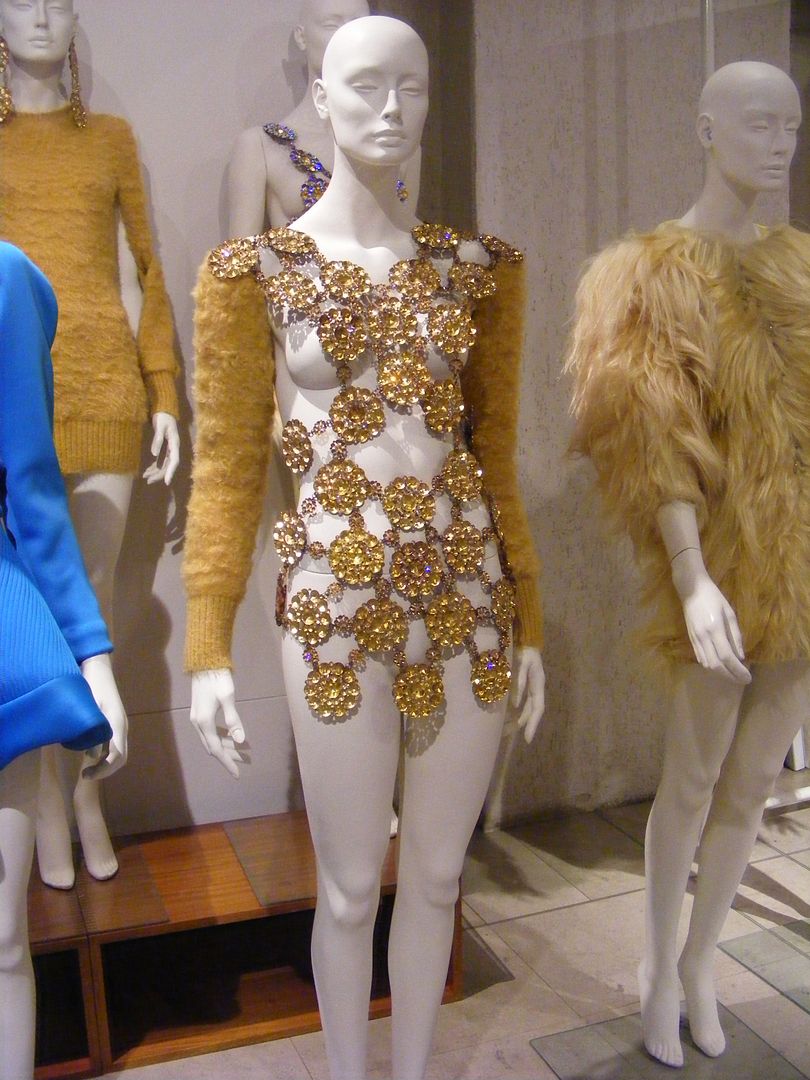 The highlight of the exhibitions was definitely Paperself. They did the most incredible false eyelashes, made from paper, and tey were really friendly. I initially saw them when I was at IMATS, but the stall was constantly packed, that I didn't get a chance to get near them at all. I also know that
Rachel
went to check them out the day before and she loved them, so I knew I had to go down and give them a look. They kindly offered to do a free demostration and these eyelashes do look special. It was my first time actually wearing false eyelashes and these were very comfortable and looked fantastic!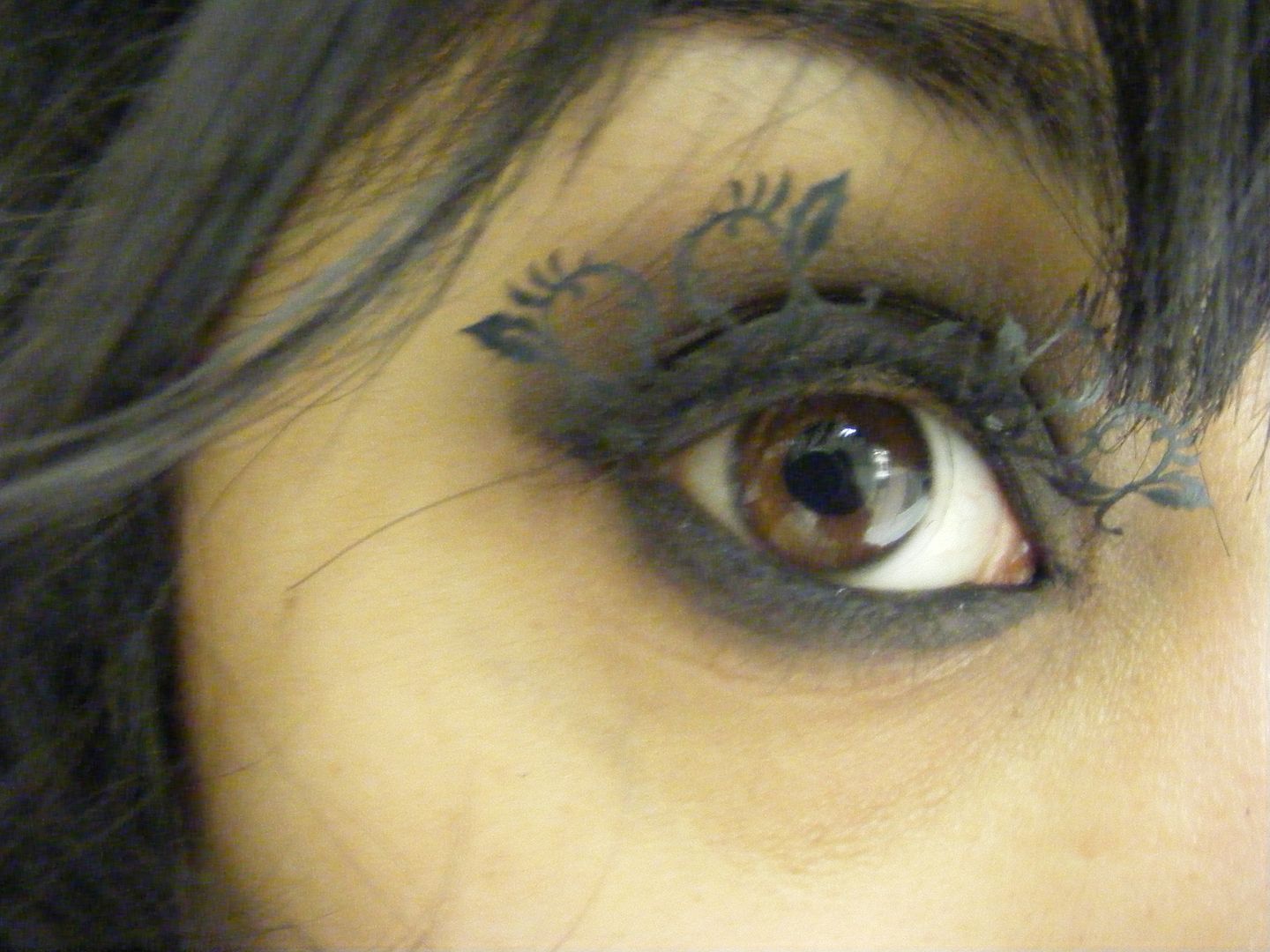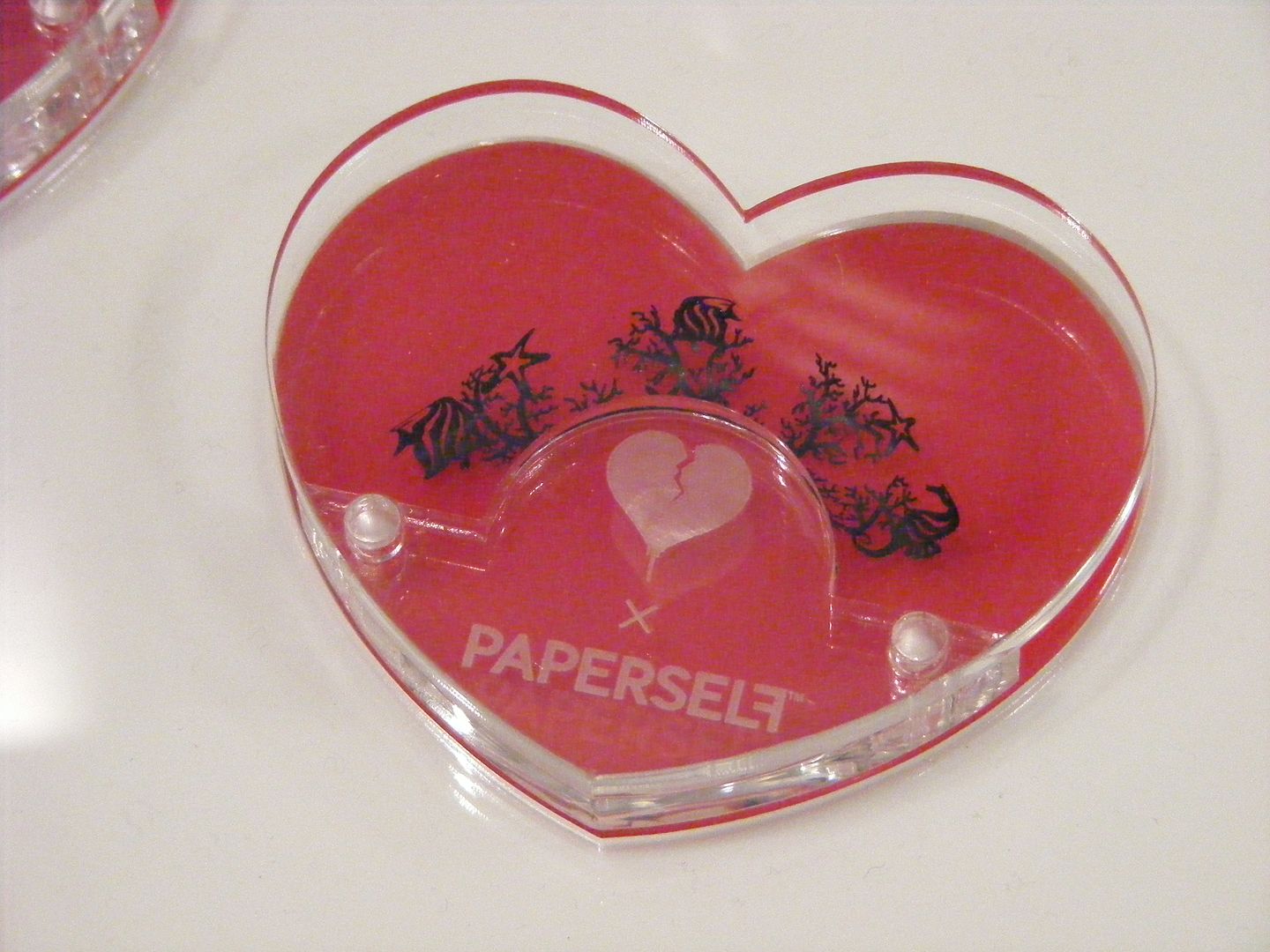 As they're paper, they are also pretty delicate. As I'd never worn false eyelashes before, I had no idea how to take them off. I ripped them off, which wasn't very clever because a) it hurt and b) they ripped. I took the second one off carefully and it's definitely re-wearable. I picked up a press release and pictures while I was there, so will hopefully get a chance to look through them soon.
They're really unique and they will definitely make you stand out in any crowd. I can't wait to check out more designs.
There've also been some interesting campaigns going on, in honour of Fashion Week.
As you all know, the Vauxhall Fashion Scout is becoming a bigger part of Fashion Week every season. More and more upcoming designers are showcasing there, and it's gaining greater coverage. This season, Vauxhall Motors created the world's first car catwalk, which was a catwalk atop of 3 Vauxhall Cars (have I mentioned that my first car was a Vauxhall??)The car catwalks took place in some of London's most iconic Lanmarks, such as the London Eye.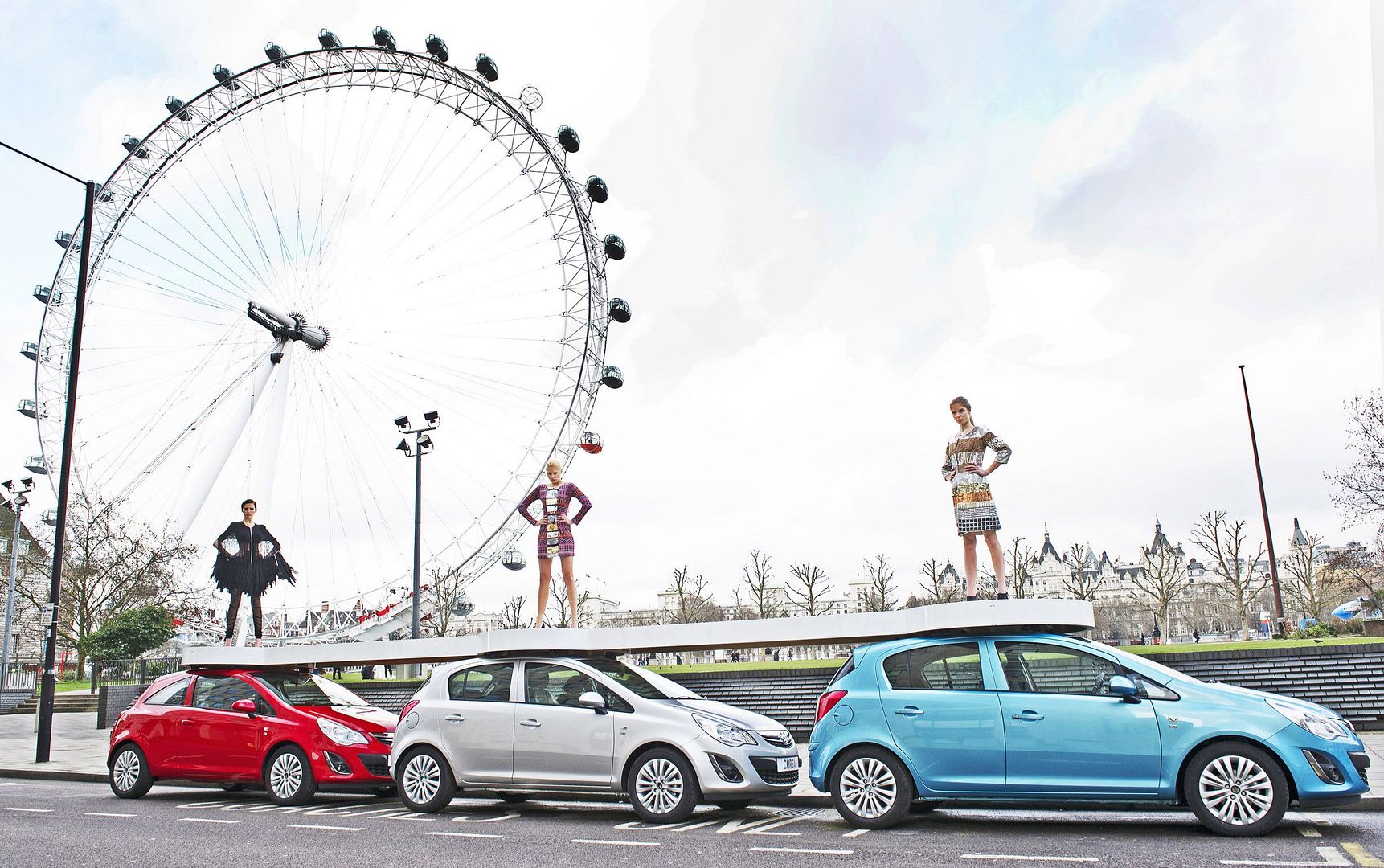 Also, Radley, to launch their latest AW 'Grosvenor' bag, took 8 of their infamous Scottie dogs around Somerset House. They revealed the new bag, which is in the season's must have colour: burgundy.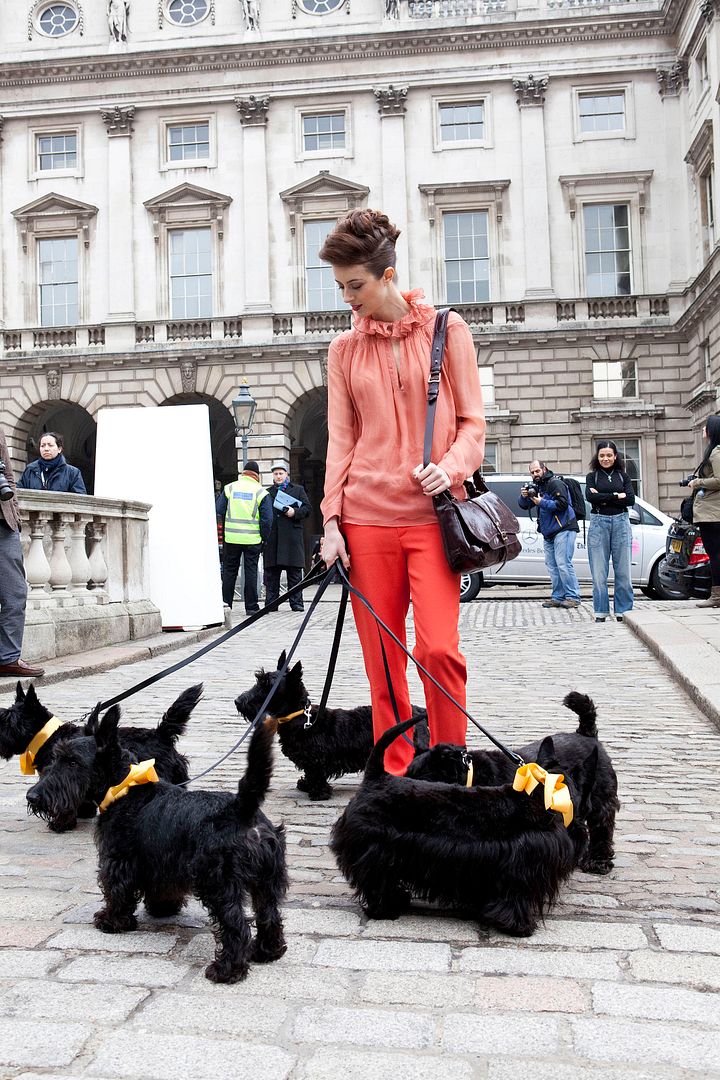 Check back in a few days where I'll be discussing what I got upto for the rest of the day.
Sherin xx