After finishing Day 1 prematurely, I got up bright and early on Saturday, so that I could get to Somerset House to catch a 9am Craig Lawrence Live Presentation.
I got to Somerset House slightly earlier, so went to Toni and Guy to book a hair appointment for later that morning, went into the Press Louge, where I grabbed my Vitamin Water fix and the last chocolate croissant (score) and then ran to The Portico Rooms to catch the Craig Lawrence presentation.
The ticket was given to me by my London Fashion Week saviours: Vitamin Water, so a thanks to them is in order. I got there early, so managed to snatch a front row seat, with some pretty expensive water.
The collection was absolutely amazing and definitely my kind of thing. The heels were very very high and there were a lot of dark colours and a lot of slashed/ripped materials. The high heels made the models look remarkably tall and the ripped materials gave an added edge to the collection. It was a vey fun collection and I really enjoyed listening to the designer commentary while the models were showcasing the clothes.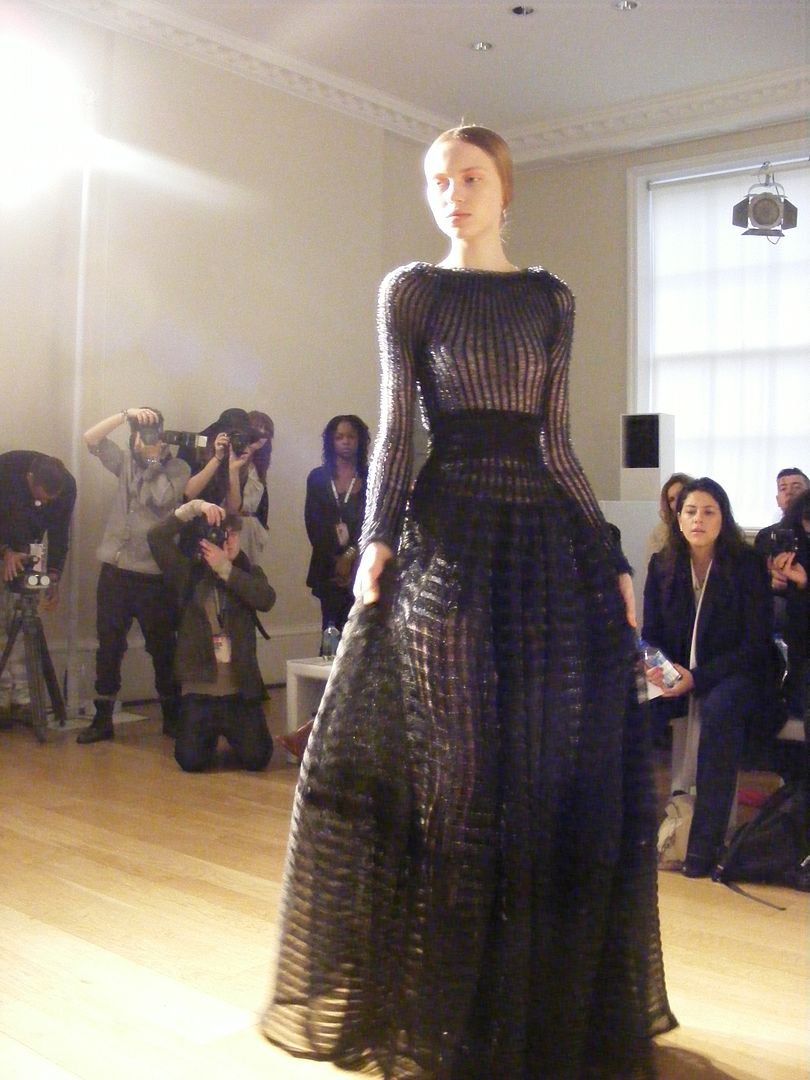 My next stop was Toni and Guy. They were doing complimentary haircuts and I managed to bag myself an appointment. After Aussie, Toni and Guy/Label M are my most trusted hair products (I couldn't live without their Sea Salt Spray). My stylist was the amazing David and he did a fantastic job on my hair! I decided to get a full frontal fringe and centre fringe, so was slightly nervous about changing my hair to something so different from what I usually have (I've had a side parting and side fringe for years). David ensured me that it would suit me and was so much fun to chat with while he was doing my hair. First he blow dried my fringe and cut it so that it was just below my eyebrows. Next he used a round brust and a hair dryer to add the curls. The Label M hairspray worked really well on my hair and the shine mist gave my hair a lot of shine, that lasted all day.
I absolutely loved how my hair turned out and am fully embracing my new fringe. Here's how it looked when it was done: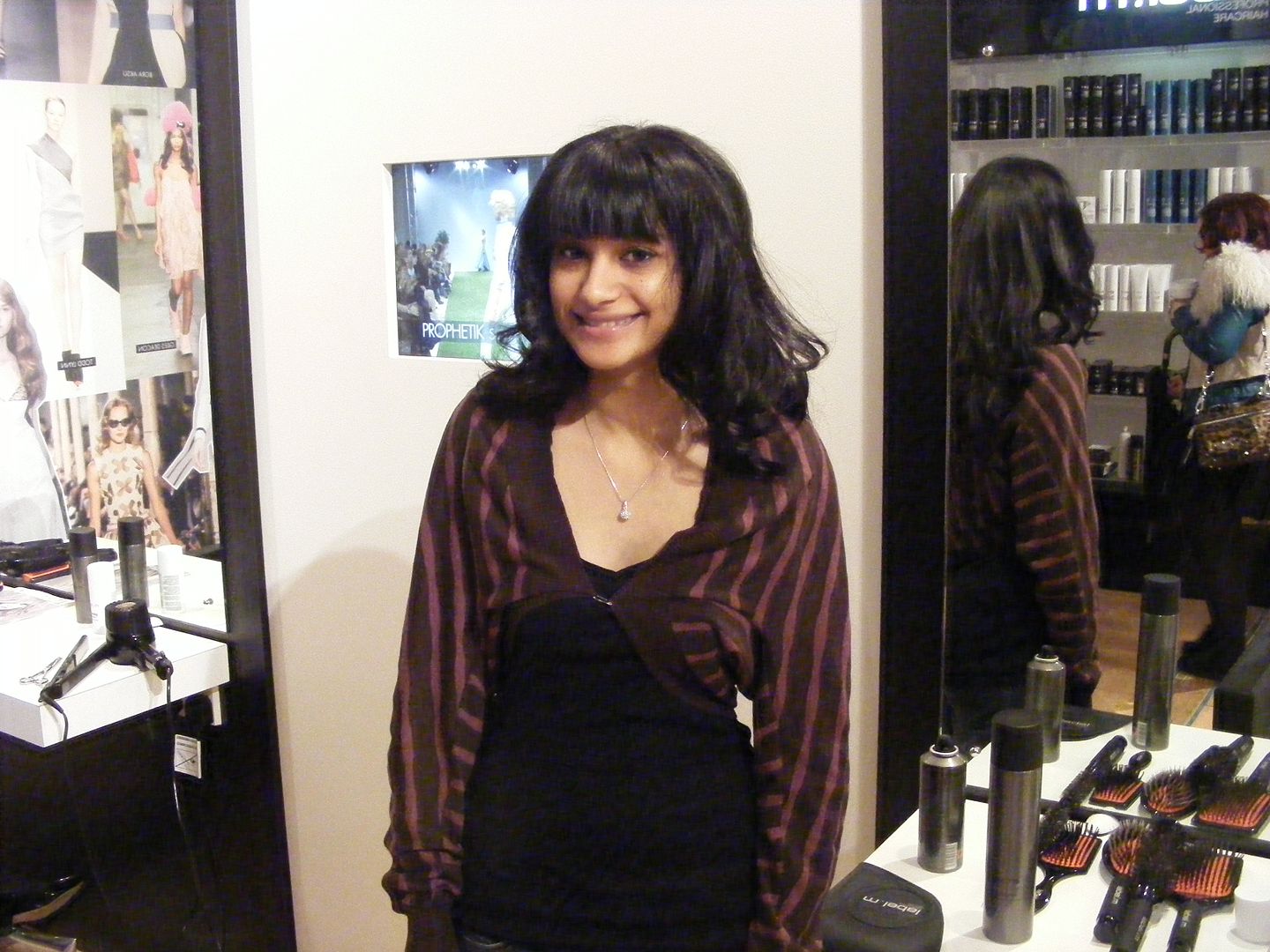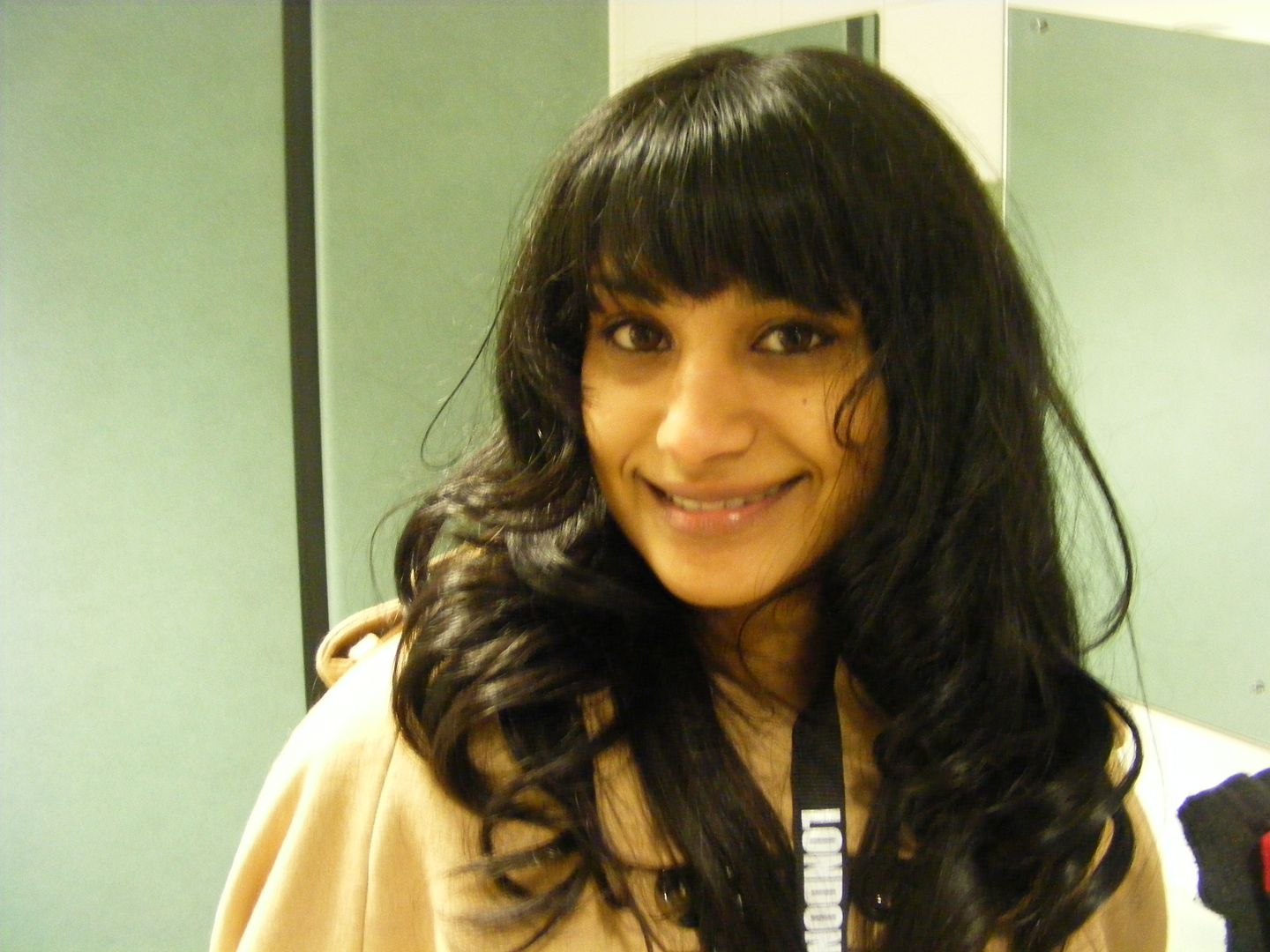 I'll be writing about the rest of Day 2 tomorrow, so come back and check it out. In the meantime check out the rest of my pictures from London Fashion Week on my
Facebook Page
.
Which collections have you been loving at London Fashion Week (or any of your local Fashion Weeks)?
Sherin xx