Over the weekend, I went to the IMATS in London. I went
last year
and really enjoyed myself, so was excited to get my press passes to go again this year.
During the presentation, I learnt a lot about how to look after make up, for example, dirty fingers, dipped into make up, spread bacteria and how using make up or dirty brushes is like drinking from a dirty glass of water. The cleaninfg products looked realy easy to use: all you have to do is spritz the bottle once, 6 inches away from the piece of make up, and then let it settle for 10 seconds. I usually wash my make up brushes after every use, but never thought about the make up itself. I think tis would definitely be a product to pick up and try.
I then spent the next few hours wandering around, looking at all the different stalls, getting some really cool products and enjoying all the really amazing people dressed up and in superb make up. Some of the models walking around looked fantastic, and it was really interesting to see make up artists, working on the models.
There were great masks on display, that have been used in all movies, such as Lord of The Rings, Hellboy, and wide variety of other alien/monstor movies.
I also managed to catch the Student Competition, who's theme was Tribal this year. I was really impressed by the entrants this year and some of them were really unique.
And here are the top 3, chosen by the judges:
3rd Place: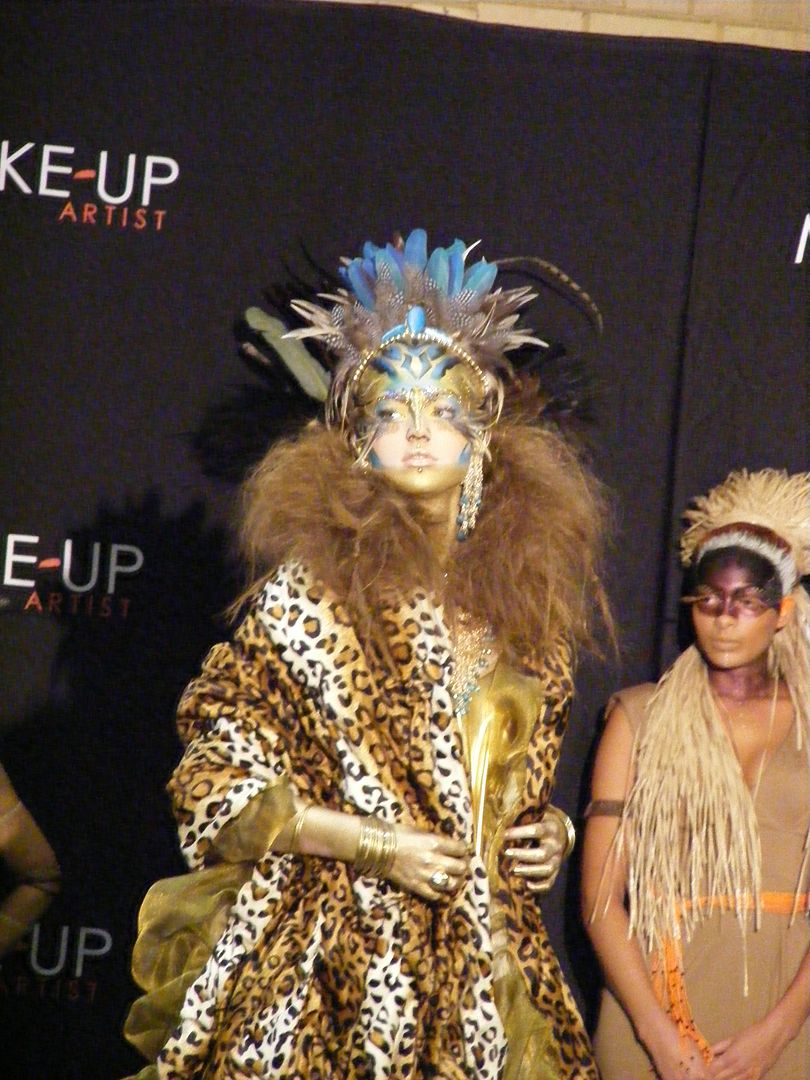 2nd Place (My personal favouite):
1st place: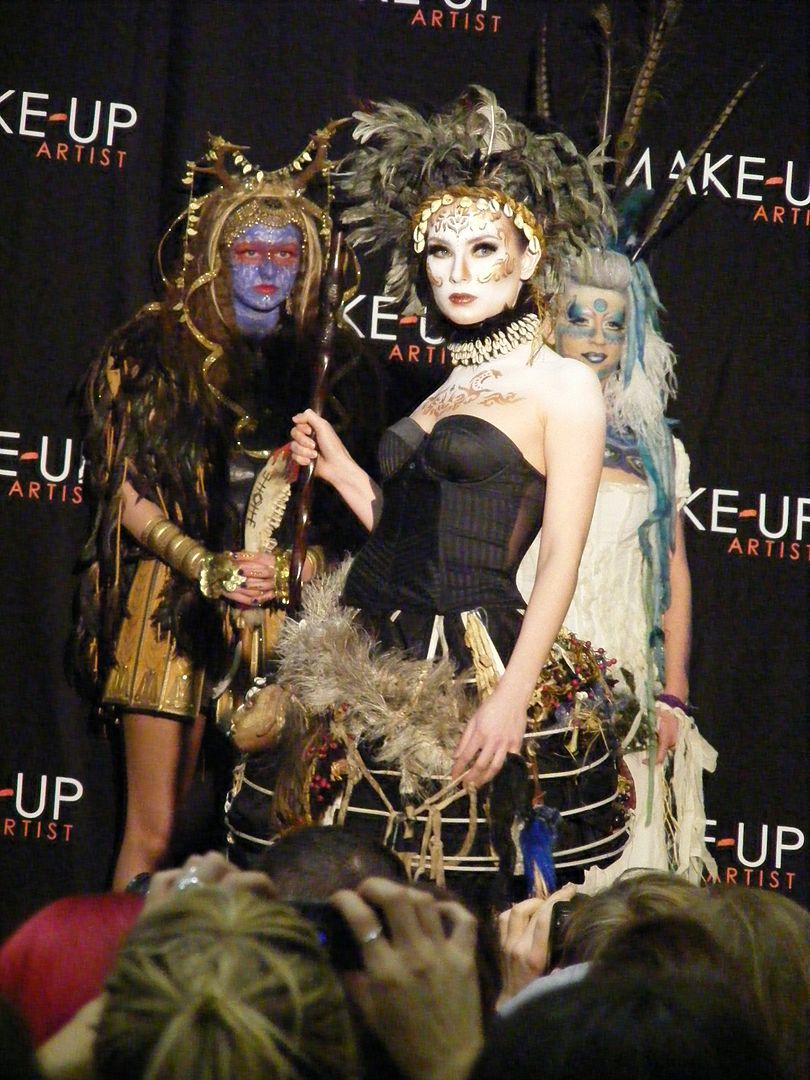 Don't worry if you weren't able to catch it this year; it takes place every year and also takes place in Sydney, Toronto, Vancouver, New York and L.A., all through the year, so definitely check out the
site
, and make it to one of the shows. It's a lot of fun and there are some great companies showcasing their products.
More pictures on my
facebook page
.
Sherin xx