I love hanging out with my blogger BFF,
Susie
. We always manage to have an awesome time when we go out. On Sunday, we went to seeFuneral Party, at the Barfly, in Camden and they absolutely rocked! I first discovered them earlyl last Summer and have been hooked on their music ever since and have constantly been listening to their album since it came out last week (or the week before I think...)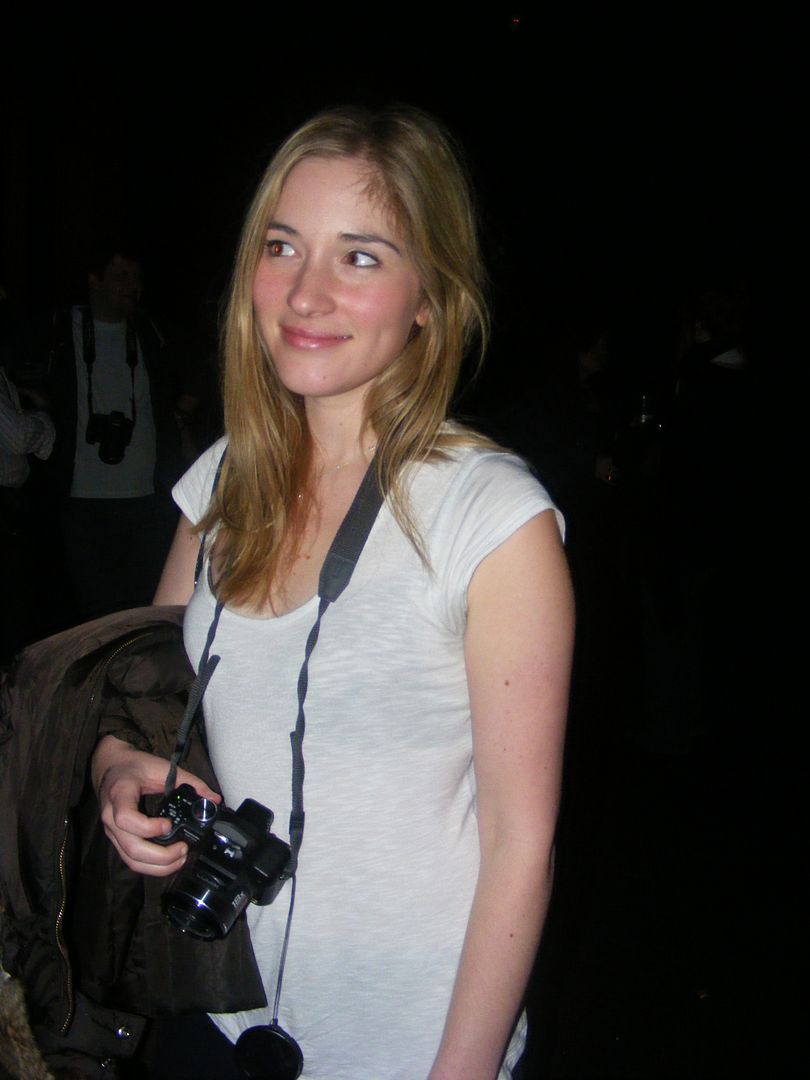 The gig was so much fun, and again, was part of
HMV's Next Big Thing
.
The first band, Sound of Guns, were pretty cool. I'm sorry to say the Liverpool accent went completely over my head, but they were really good The lead singer was hilarious and he kept coming down and walking among the crowd. He even took a girl's camera and took a picture of her from the stage.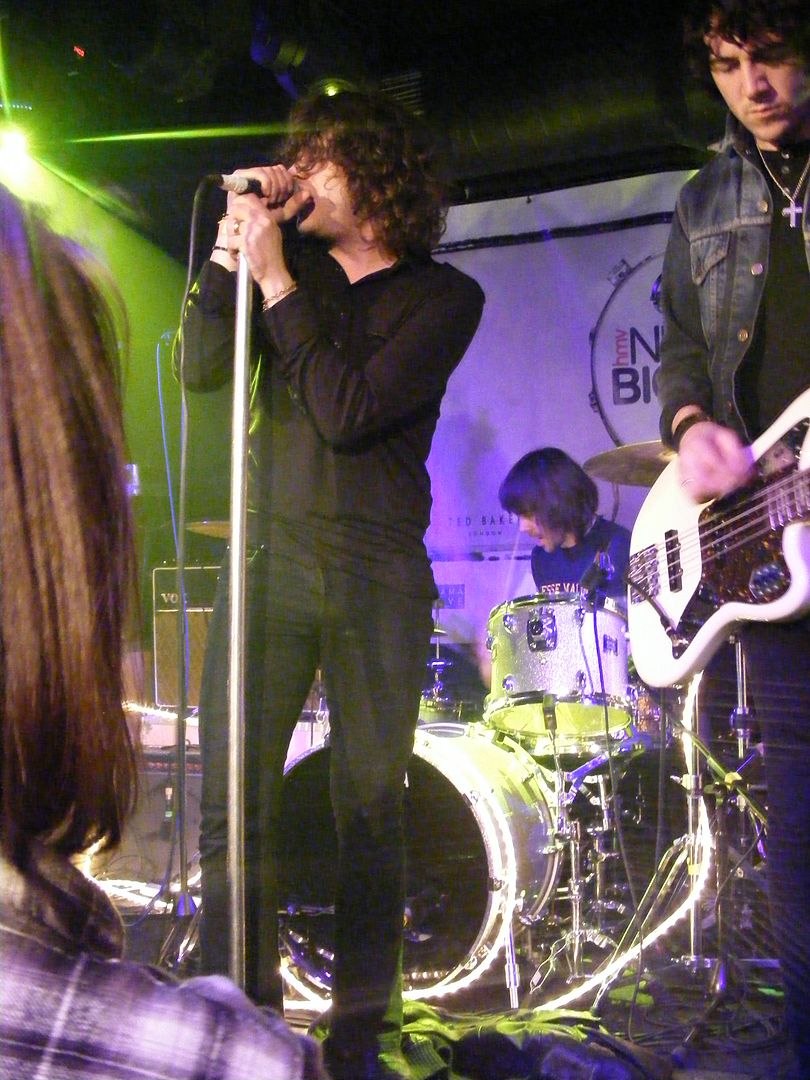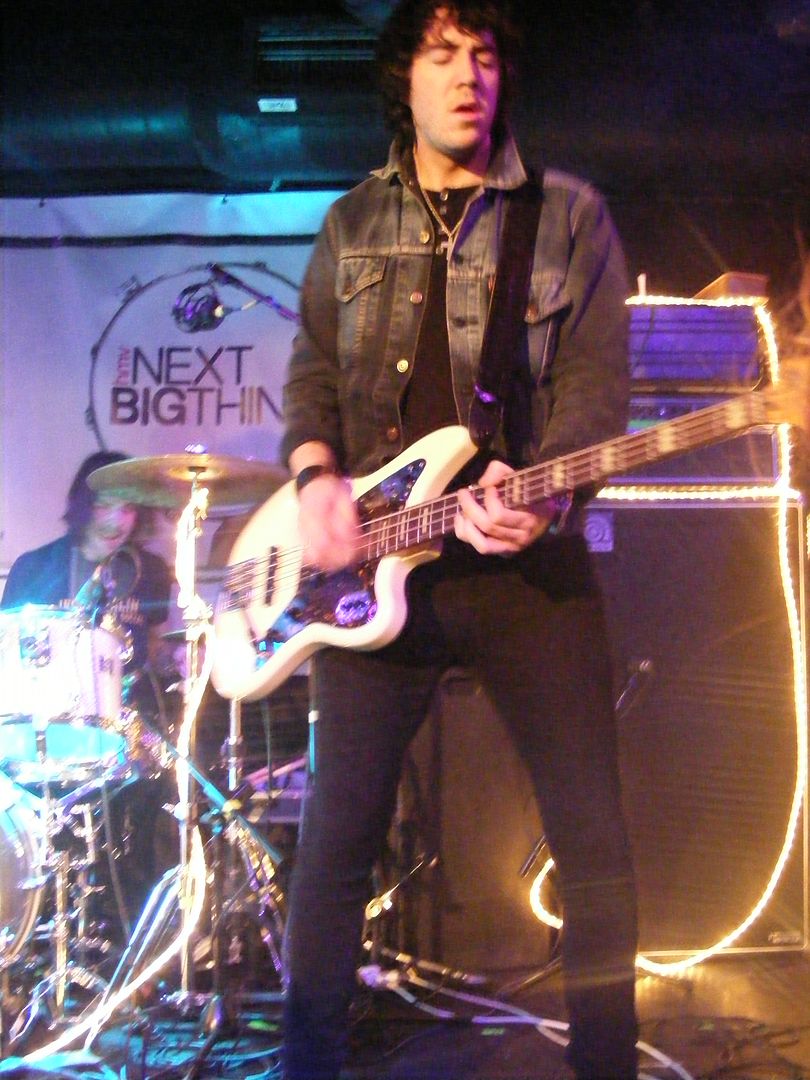 The second band, The Lines, were very very fun. A few of their friends were in the crowd and they really got the crowd going. The band had a great vibe and their mates are hilarious. Their friends were all dancing like mad in the middle and then dragged Susie and I into the middle with them and started dancing with us. At one point, he even picked up
Susie
and carried her upside down. You should have seen her face: classic! The guy was a great laugh and we danced through the whole set.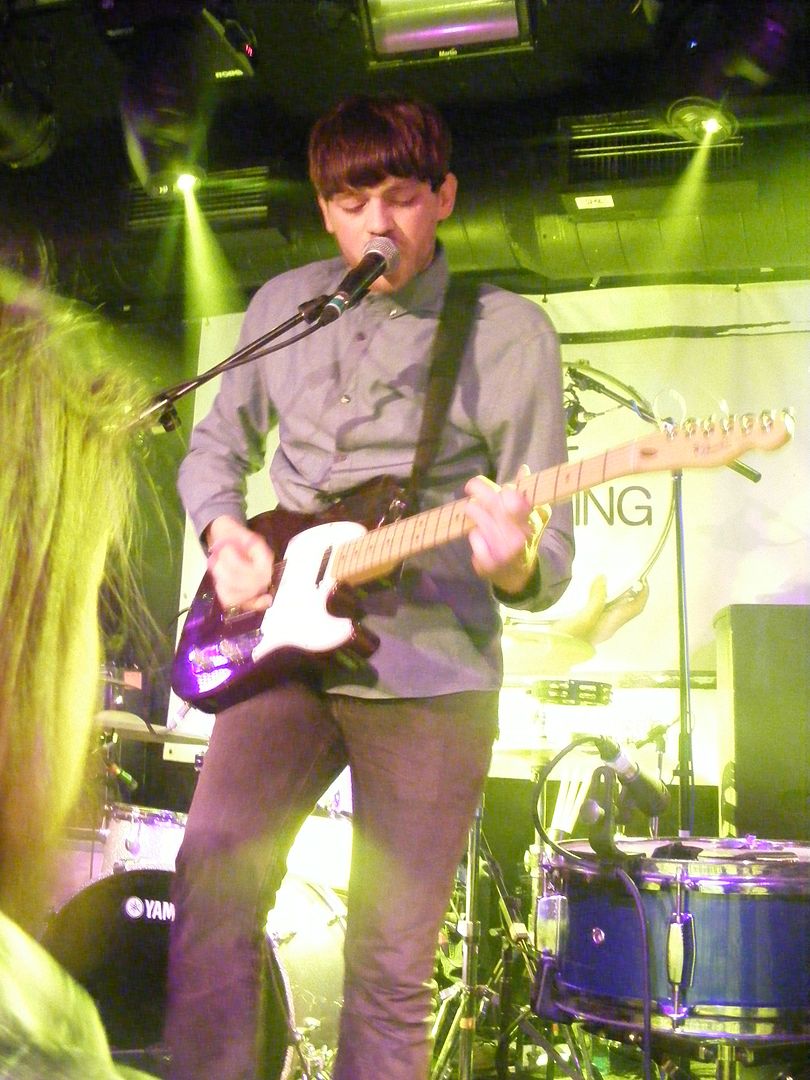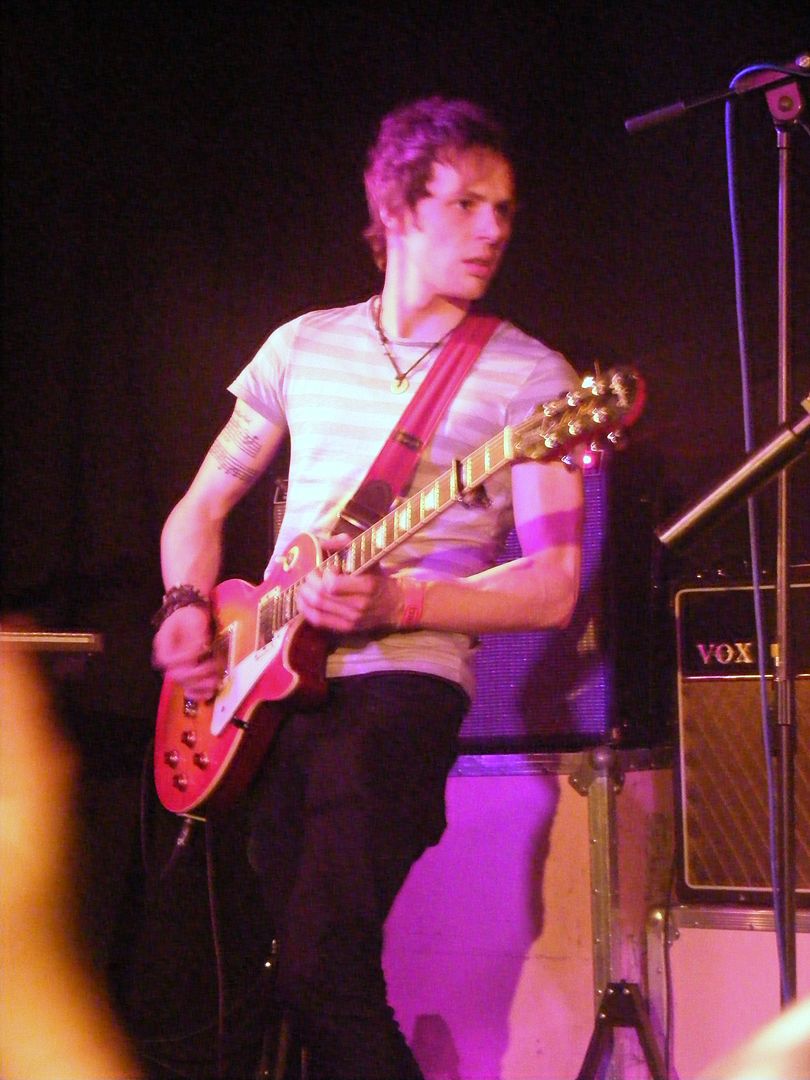 Finally, at 10, Funeral Party came on. They're one of my favourite bands right now, so I was very excited at this point. We'd even managed it so that we were right at the front. I could even touch the lead singer and bassist if I wanted to. They played a fantastic set and we did try to dance the whole way through it. They were fabulous live and had a great vibe. The lead singer, Chad, was amazing and was jumping around the stage like mad. And the drummer was brilliant. Apparently he'd recently fallen down some stairs, but he still did such a great job. And because I was standing right in front of him, I spent the set smiling at him and making flirty eyes at him. I got a few smiles back, hehe.
The guitarist was great as well. He was realy getting the crowd going.
It was an absolute classic night and I'd really recommend seeing them live if you get the chance.
Sherin xx
P.S. If the two girls we met last night are reading: Hiii. It was great meeting you girls.