On Tuesday, I went along to Clarks Pop Up shop, on Regents Street. The store is showing the new SS11 collections, including the collaboration with Laura Ashley and the Festival Desert Boot (which I love!) All the models featured in new campaign have some kind of connection with the music industry, and Clarks Originals are going back to their heritage to reignite their link with ground level and free music.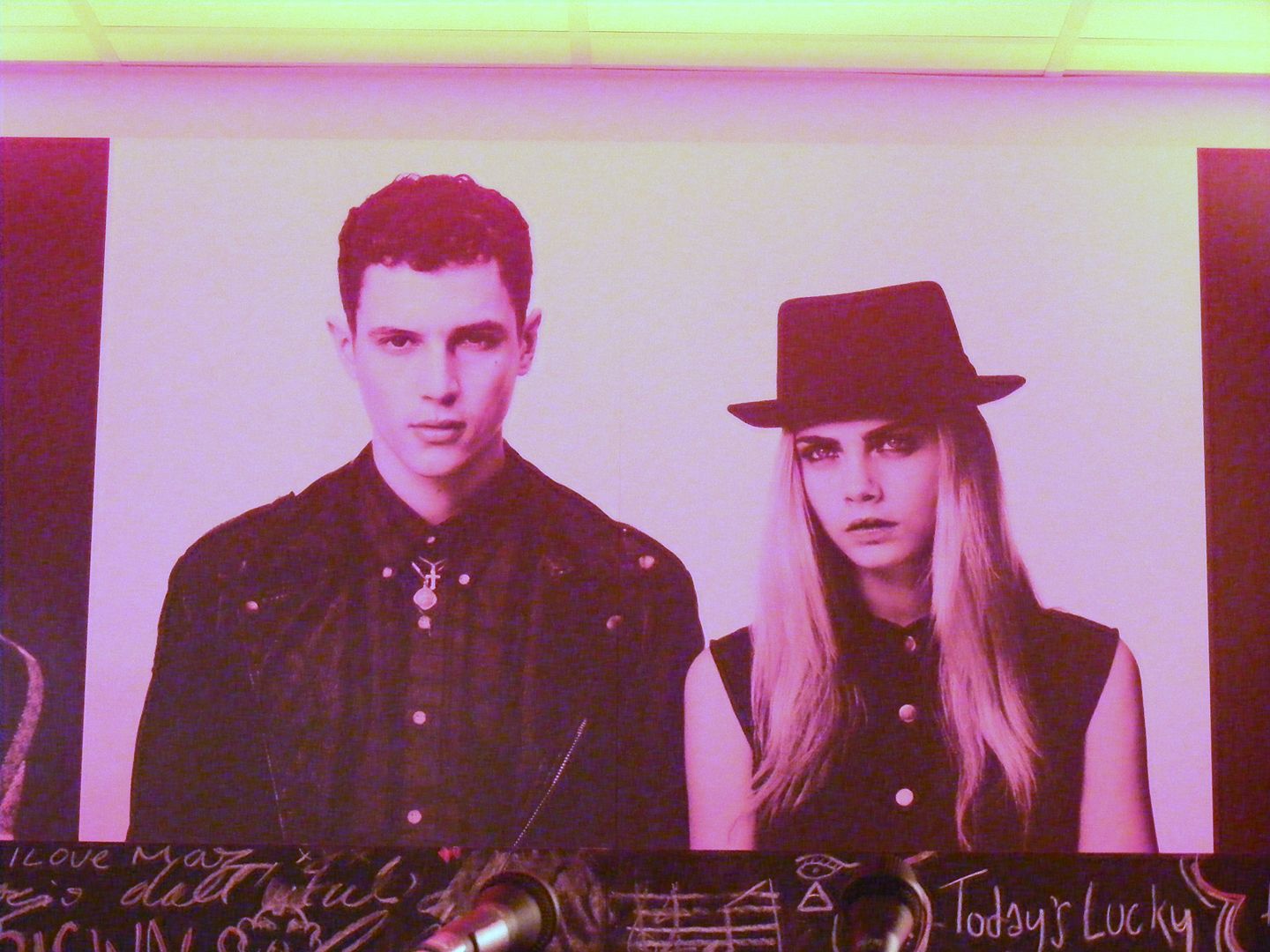 There are also other really interesting things happening at the store, including live DJs and sets from Stummerville Bands. If you haven't heard of Stummerville, it's a Foundation set up in memory of Joe Strummer, and is aimed to encourage new music.
Clarks have been working very closely with a lot of artists and bands and throughout this week, they are holding 2 gigs a day: one at 1pm and one at 6pm. I was lucky that I got there are the right time and managed to catch
Pete and The Pirates
performing a small set.
I really enjoyed the set and they defintiely have a new fan in me. The songs were great and they had a great sound to them. I'll definitely be checking them out on Spotify and see if I can see them live.
They were a really good band and you could tell they liked playing in such a small and interesting environment. And I know I definitley enjoyed seeing a band in such a cool, intimate place.
Sherin xx
P.S. There are a few interseting competitions going on over the next few days, which I thought I'd quickly share.
1) This weekend (19th/20th February), Westfield London and Grazia are giving the public the chance to win hundreds of pounds worth of 'Instant Grazification', including shoes and bags. But you have to be quick, as the competition will only be for a few hours.
Get to Westfield on both days, and between 1pm-5pm, clues will be posted on Grazia's Facebook wall every hour. You have to find out where the 'Grazia Girl' is hiding and once you've found her, you have to ask '
Have you got your Grazia?
' There's more information
here
.
2) Self Temptations are also runing a competition to celebrate the launch of the website on the 7th March. They're giving away 3 £50 vouchers to spend on anything in their store. To win all you have to do is register online on their
website
. They have some lovely stuff on their website, so definitely give it a try. Last chance to enter will be the 7th March 2011.
3) Vitamin Water (who got me through LFW last year and look set to get me through it this year) are running a competition on their Facebook page. They'll be giving away fashion prizes throughout LFW, so check it out
here
.