My aunt has just gotten engaged and we're all really excited to have a wedding on this side of the family. Obviously, we're all a lot more excited about clothes. While my aunt will be scouring for
wedding dresses
, the rest of us will be going crazy over
bridesmaid dresses
.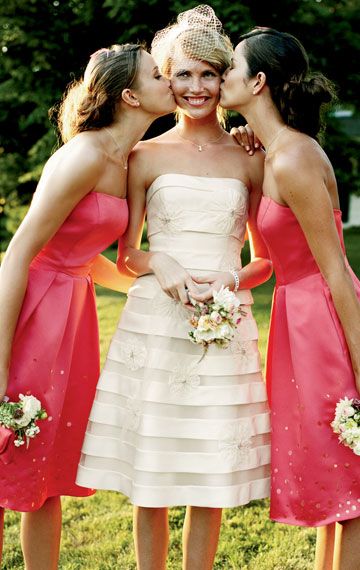 None of us have any idea where to start and, as a fashion blogger, I felt that this is my forte, so I've given myself the task of finding dresses for everyone. The wedding will be held in the middle of summer, in a small Italian town, so I've been looking for dresses accordingly. I asked on Twitter and
Rachel
mentioned that I should go for something floaty. I've been doing a lot research online and found some gorgeous dresses.
In terms of wedding dresses, my aunt has settled on a traditional white or ivory dress, but nothing to showy, and there's no shortage of these online. Here are some absolutely gorgeous and elegant ones that I've found. Here are some of my favourites that I think she should wear:


I think this one is gorgeous. I love how it's really flowy and has the lovely rose detailing on the sleeve.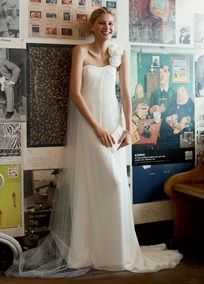 This is simple and elegant: pretty much exactly what my aunt wanted. It looks like it fits really well.
Here's another really classy and traditional one. I love how there's a bit of sparkle with the rhinestones on the front.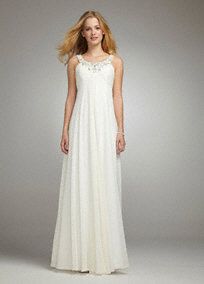 This one is my absolute favourite: it looks like so much fun to wear and it'll be perfect for Italy.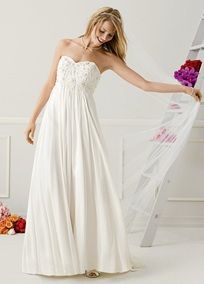 Although my aunt said that she's not having any bridesmaids, I'm still looking for dresses in that category, seeing as I'm her eldest niece, and hopefully, I think myself, my cousin and aunts aren't wearing the same dresses. The thing with bridesmaid dresses is that they can be a lot more fun as there are so many different colours and styles to choose from. Here are some lovely ones that I've had my eye on.


I had decided to get a dress in a pale purple or yellow, so this one is perfect. Chiffon is one of my favourite materials and the layers on the dress look so lovely.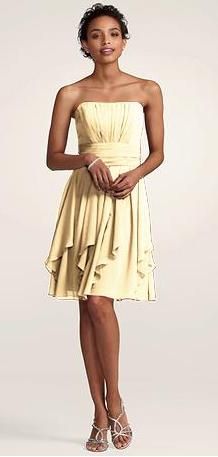 There is certain elegance to one-shouldered, long dresses which I adore. This has a much more grown up feel to it that I know I'll fell really mature in it: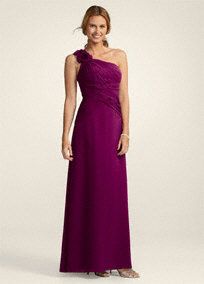 This is definitely my favourite dress. The print and shape of it is adorable. And I am a sucker for anything bubble hemmed.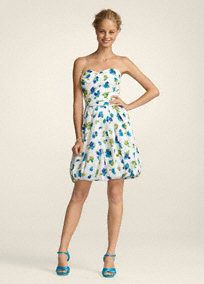 So, tell me: what would you wear as a bridesmaid?


Sherin xx


P.S. This is a sponsored post.