One of the best things about the Take 10 project is that I get to try trends that I don't really have the nerve to wear. Two such trends are the camel and the trends. The Take 10 sponsor this month was ASOS who offered to send us a
coat
and we decided on a camel cape, so it was me trying two trends that I wanted to.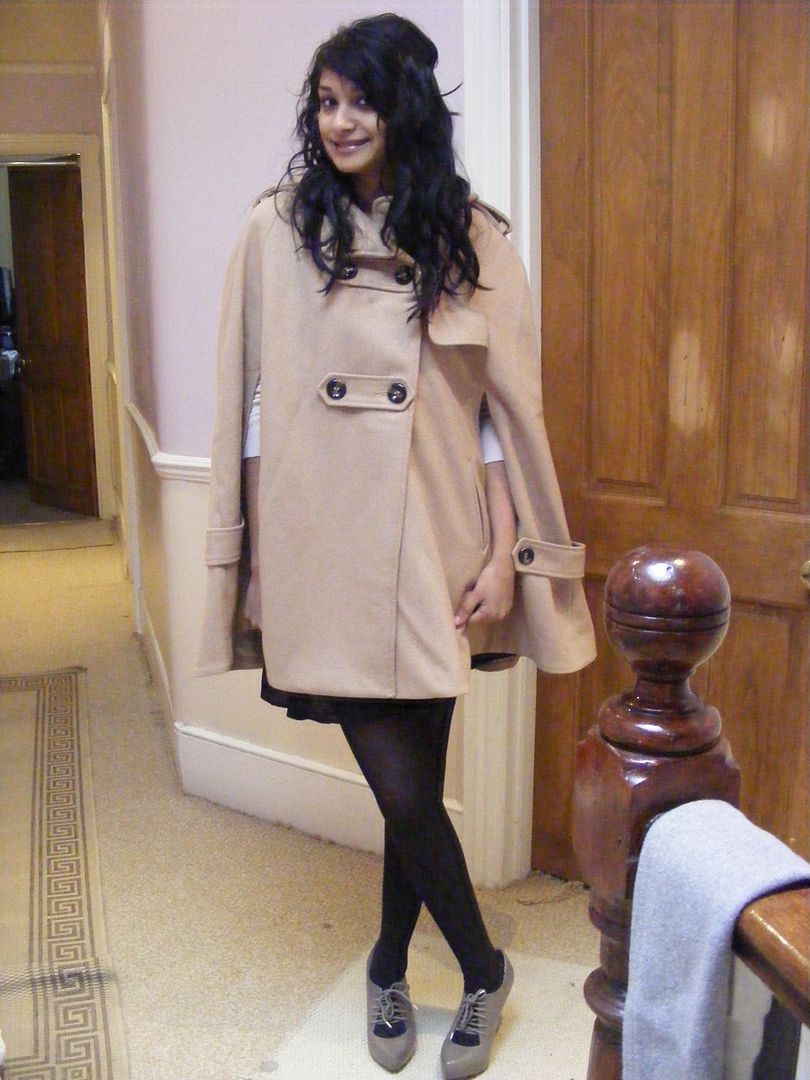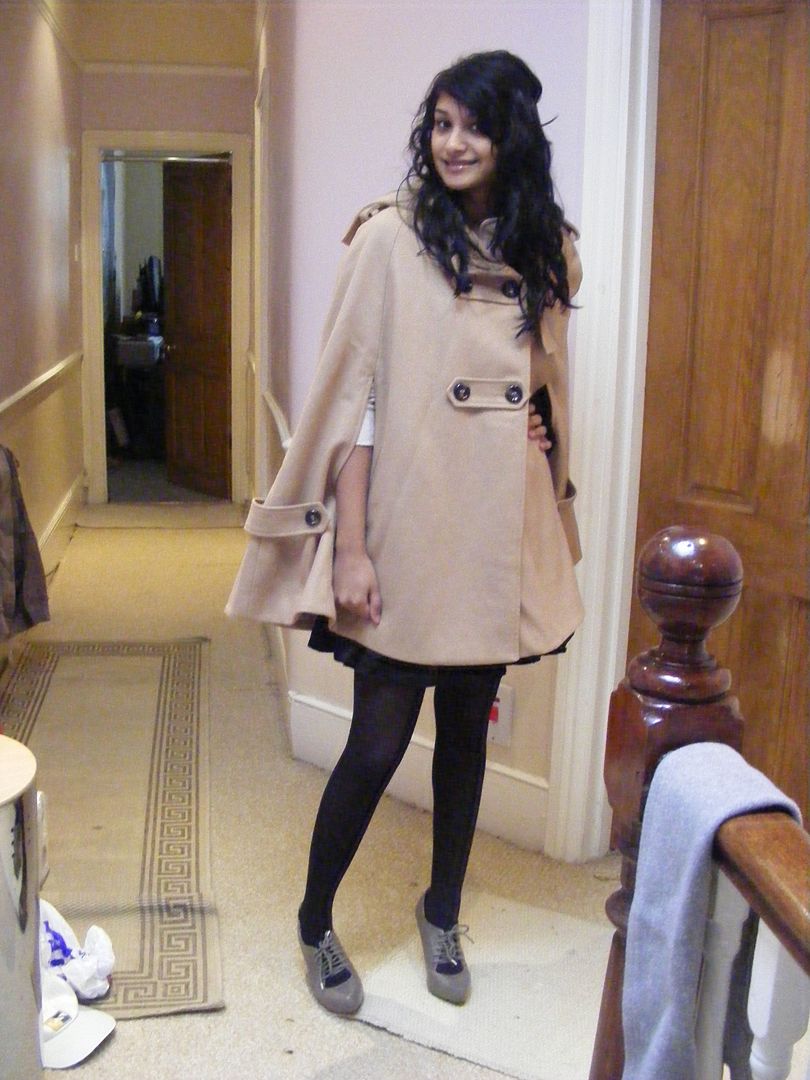 Unfortunately, I realised that neither the camel trend, nor the cape trend are not for me. Nothing I did made the cape look good on me and I felt kinda frumpy in it :S The other girls wore the cape so amazingly but unfortunately, I can't see myself wearing this cape again, and am predicting a future of it collecting dust in my cupboard, which is such a shame.
Not to say it's not a good cape though. It is stylish, just not my style and it did keep me warm while I was out and about.
Here's how everyone else wore it: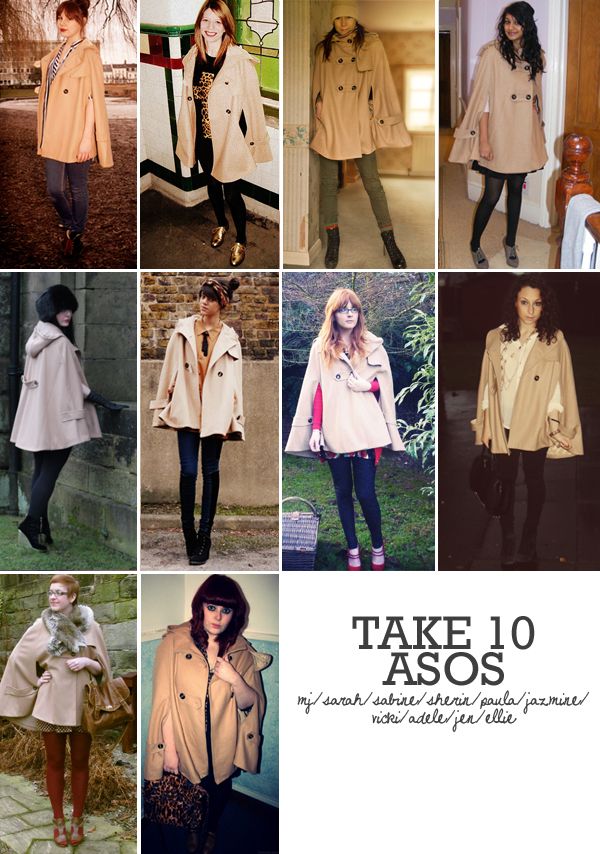 Check out how all the other girls wore theirs:
Jen from
A Little Bird Told Me
MJ from
Dreaming Spires & Old Car Tyres
Sherin from
HiFashion
Jazmine from
Jazzabelle's Diary
Vicki from
Magpie Girl
Adele from
Molto Curiosa
Paula of
Pinkbow
Ellie of
Pretty Much Penniless
Sabine from
Psynopsis
Sarah from
We Shop Therefore We Are
How would you have worn this and what do you think of everyone's styling?
Sherin xx