I was supposed to be at the Asian Bridal Show this weekend, but unfortunately didn't have my car, and none of the tube lines were going through the stations, so sadly had to give it a miss :(
Here's an an outfit post though: This is the dress I wore to the
Sky Screening
that I went to last week.
If I'm honest, this is probably my most favouritest dress ever!! I love the colour, the style, the sleeves, the lace...just everything about it is perfect. I bought it during the sales from
Very
(£15) and it's part of
Fearne Cotton's line
. I'm not usually a fan of celebrity lines, but Fearne Cotton's one is pretty amazing. It's full of gorgeous dresses and some pretty cool pieces. I should mention that I really love Fearne Cotton. She's one of my style icons and role models.
The dress is really well made and so soft and comfortable. My only issue was that it was a bit loose around the bust area, but that was quickly fixed with a safety pin. I will defnitley be buying from this range again...when I have a job and money to spend.
I paired the dress with my shoes from Priceless.
I also really liked my ring, which I bought from the Miss Selfridge sale. I'm loving statement rings right now and so I had to have it!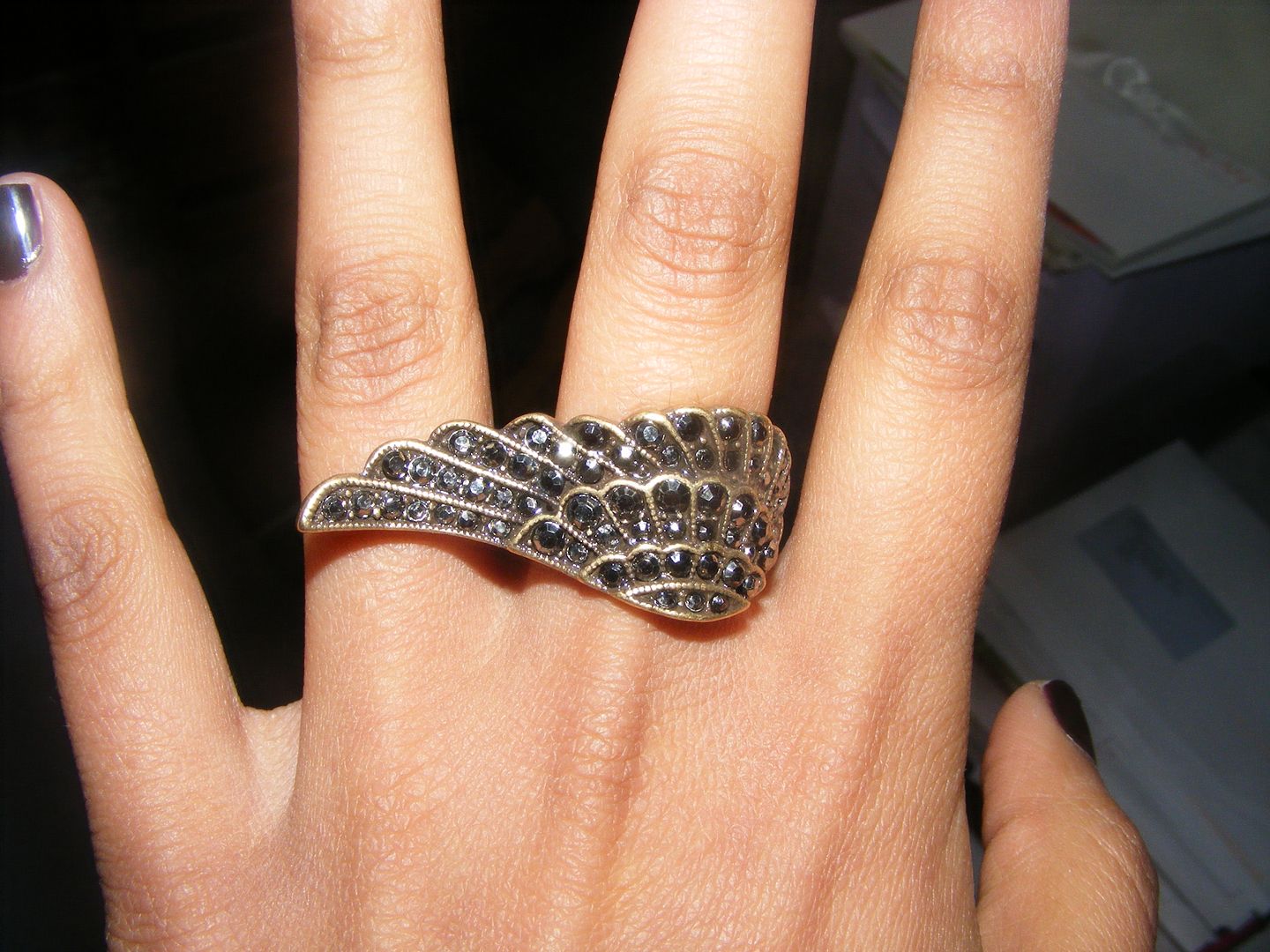 What do you think of the dress and ring?
Sherin xx
P.S. I did actually buy the dress myself; it wasn't sent to me. I just really love everything about it.
P.P.S. Also, Style Clone, who focus on
Celebrity Style Tips
, featured me and have re-created on of my favourite looks. Check it out
here
.
P.P.P.S. Fellow blogger B featured me in her'Inside The Closet' secction. If yo've ever wanted to know more about my closet, check it out
here
.