Yesterday, I met up with Susie from
Takeout in Couture
and we went wandering around London. I always say that meeting other bloggers is my favourite part of blogging and yesterday was definitely a lot of fun, and a day to remember.
We started off at the Marc Jacobs store, where we saw Robert Duffy walking in, so we followed him in (where he then mysteriously disappeared).
We then decided to head off to lunch at Tibits, which is a vegetarian restaurant, introduced to me by
Leia
a few years ago and it was delicious as always.
Having a bit more energy we went had a wander around Regents Street, where I decided to show Susie the A&F store. Now, I'm not a huge fan of the clothes, but the A&F store is quite a spectacle in London. There is usually a topless guy outside, posing for pictures, and a 2 people on the top floor who's only role is to dance to the music casually.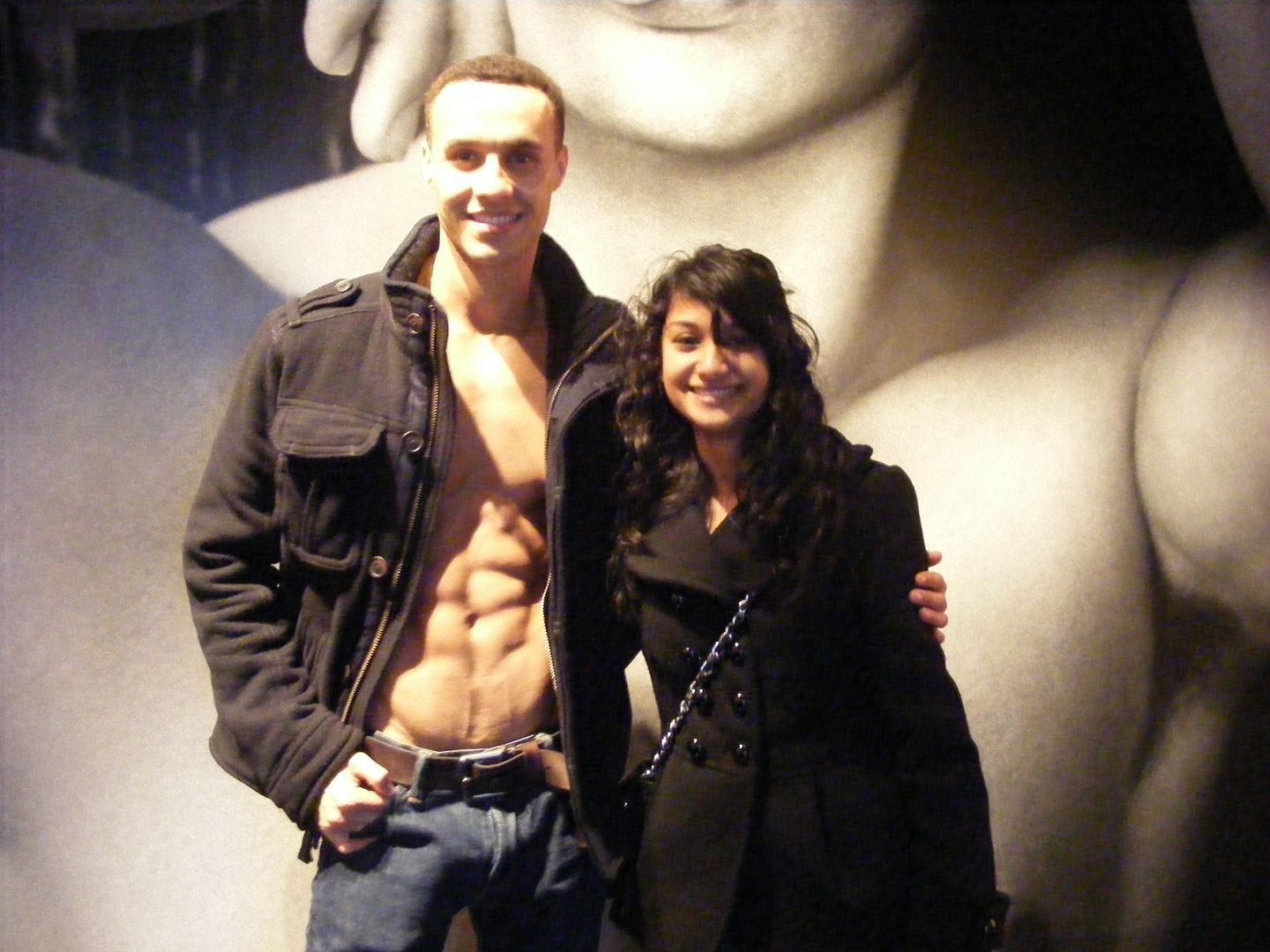 Anyway, look at the guy's abs (I look unaturally happy)!!! It was a bit chilly, so I think they let him have a light jacket.
We then went into one of my favourite places in London: Hamley's. For those who don't know, Hamley's is a huge 5 storey toy store, where they have people demonstrating the toys and you can play with some of them as well. We managed to catch a magic show with a really funny host, and a 'Gruffalo' puppet show (where we got sweets at the end). Both were a lot of fun, and we were the oldest non-parents there, hehe. We also played with a few toys and made some new plastic/lego-y friends.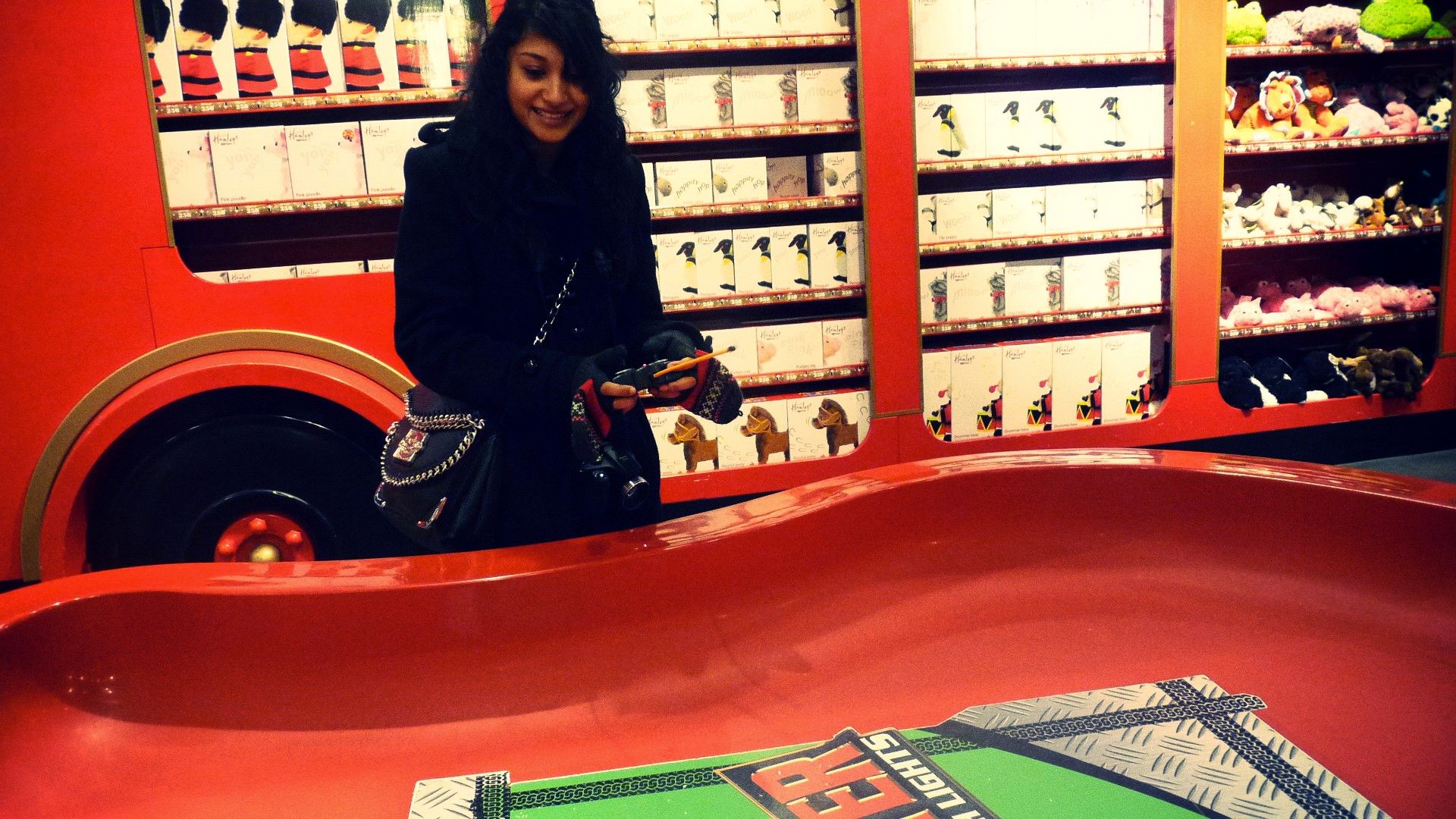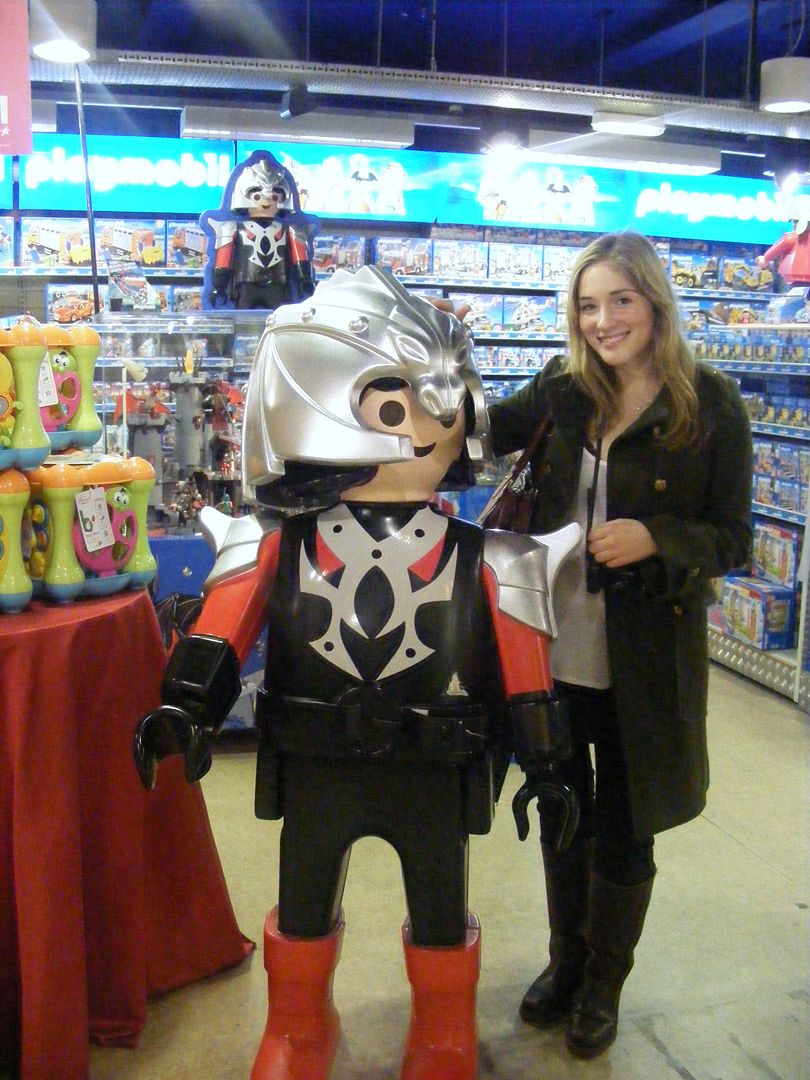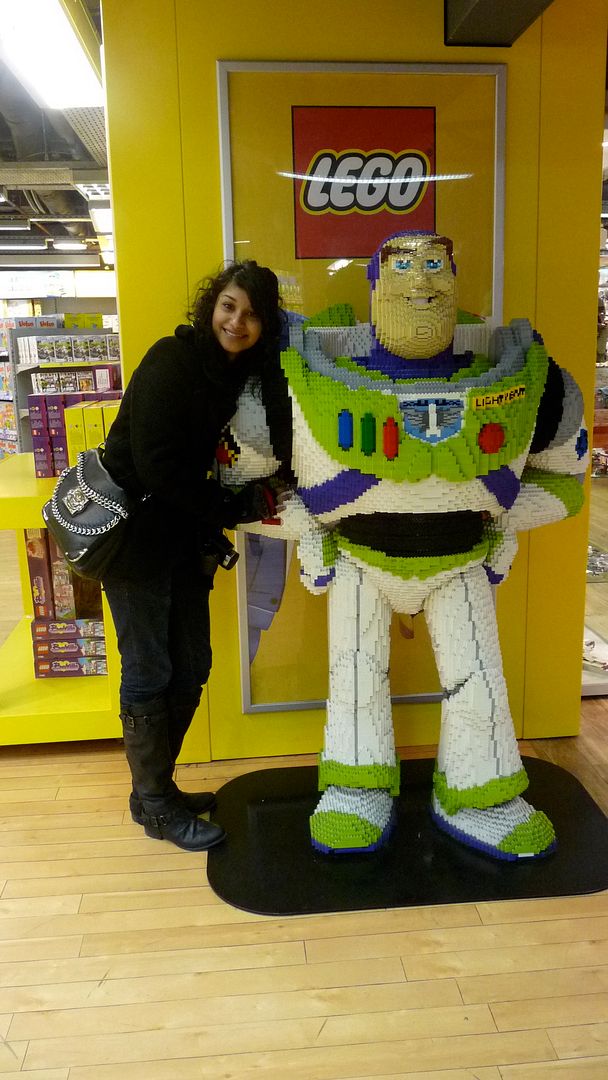 Then came the highlight of my day. All through Hamley's, there are people who demostrate the toys on display and generally make it a fun atmosphere there. We were stopped by a guy (who's name turned out to be Guy) who was demonstrating one of the painting sets there. He painted us both a picture and sang while he was painting. He was seriously hilarious and definitely such a charmer. I can't remember laughing so much! He did, however, mention that he would try getting me a job as a demonstrator as well, so I will keep you posted with him and with the job news.
Here's the picture he painted for me: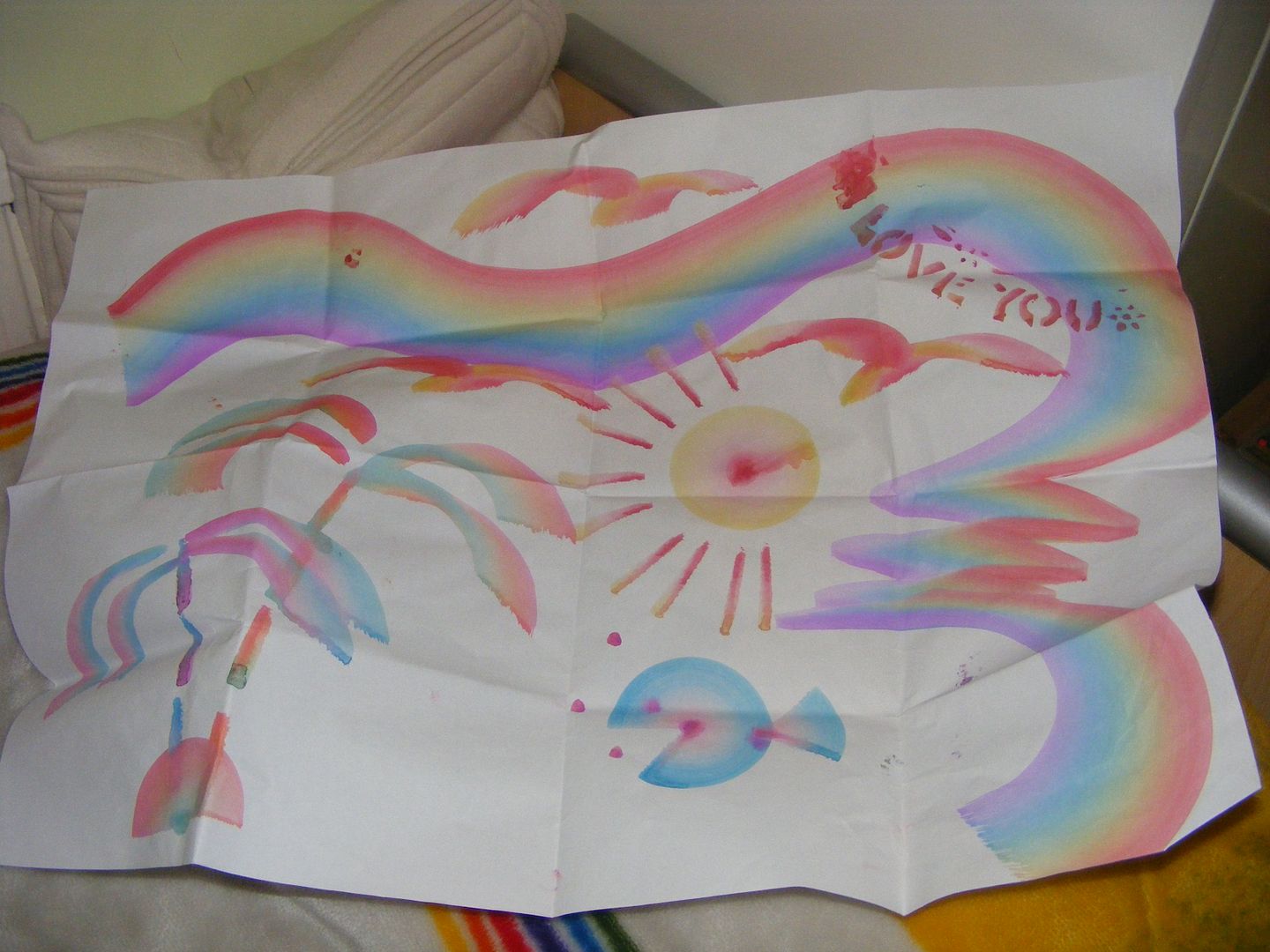 Anyway, so that was just another day in London. What have all of you been upto?
Sherin xx