Firstly, a huge thanks for all the comments on the cape. I felt a tad uncomfortable in it, but you were all so nice that I've decided to give the cape another chance and will wear it out and about a bit more.
On Thursday evening, I went down to the glamourous and gorgeous Haymarket Hotel to see La Senza launch their SS 2011 swimwear line, and I was really impressed.
The event was held in the Hotel's swimming pool area and it looked great. There were models walking around the pool, modelling the line, and the different collections were spread around the pool.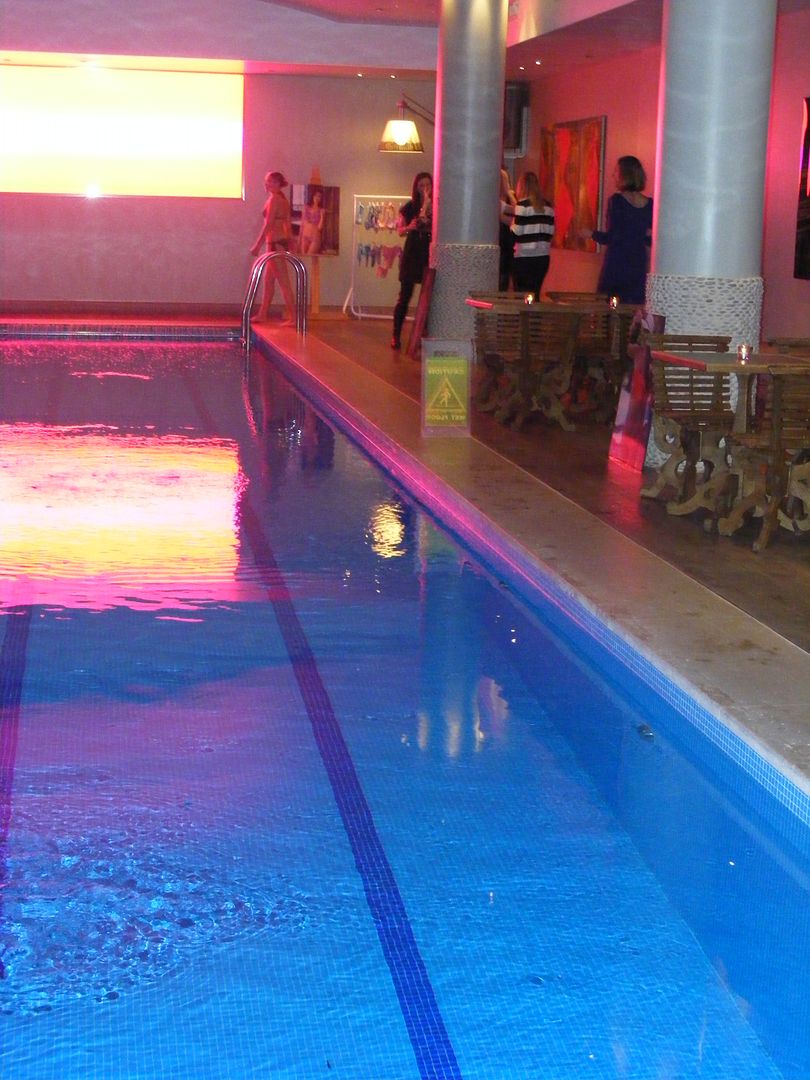 It was a really fun evening and La Senza have done a great job on the Swimewear line. I also managed to meet the very lovely Vicky, who runs the
La Senza Blog
. She was amazing to talk to. The collections were gorgeous. I don't want to give to much away about the collection, so all I'm saying is that there will be a lot of stylish women swimming this summer! I'm a huge swimming fan over the summer and I can see myself in so much of the collection. There is an amazing 50's style collection, that gives you a lot of support around the bust, and looks like it fits so beautifully. There are strapless pieces in the collection as well as pieces with Triple Gel, which is a push up bikini.
There was a lot of really cool patterns and some great prints on some of the bikini's. Expect a lot of polka dots and even a few nautical ones. Seriously, we are all in for a treat with bikini's this year.
To top it all off, La Senza also organised an amazing synchronised swimming routine, featuring The Aquabatix Girls. It was a spectacular show. I've always love synchronised swimming, so seeing it so up close was amazing. The girls were so talented and their make up didn't smudge a bit!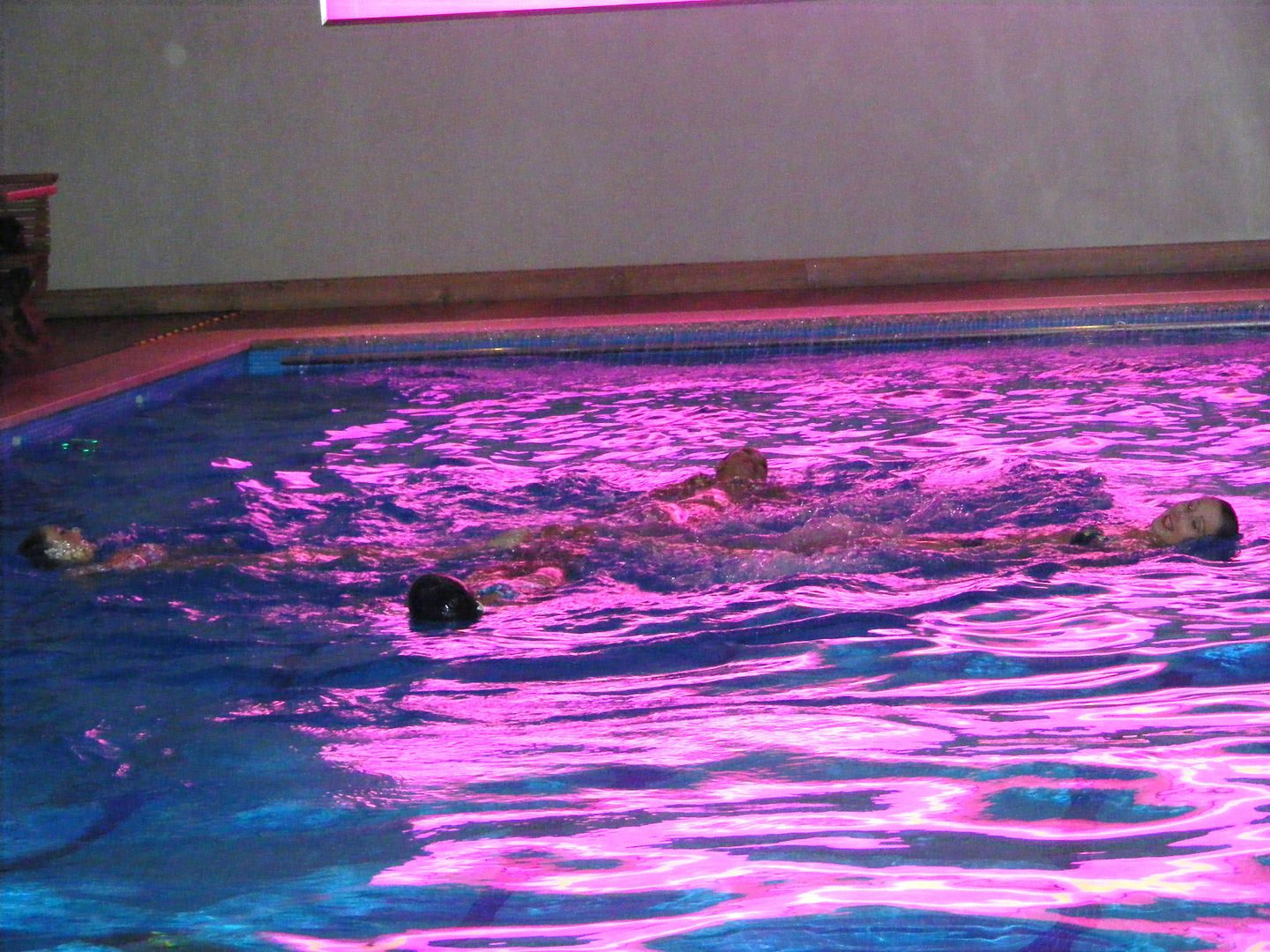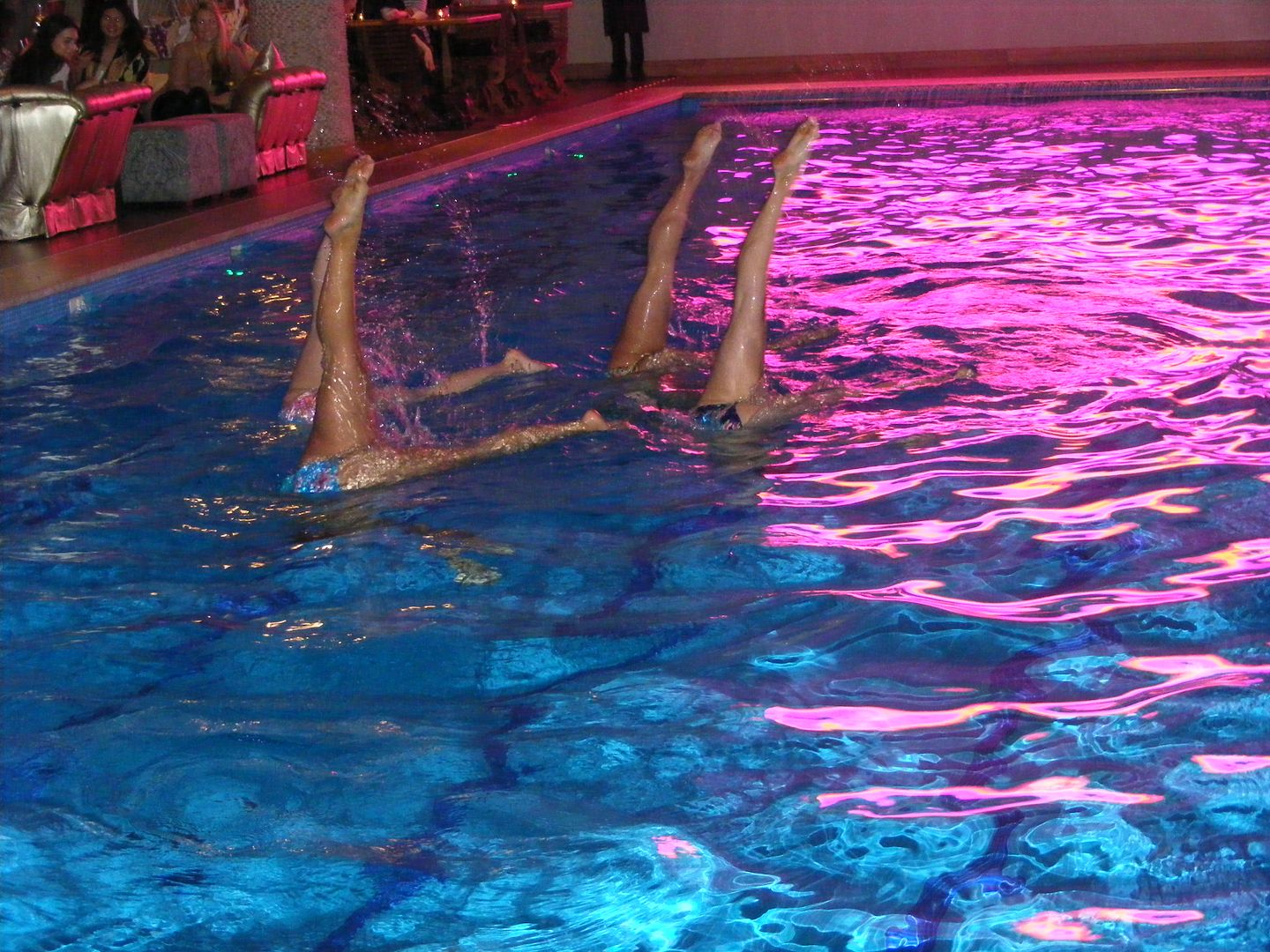 Are you all swimming fans? What do you normally wear to the beach/pool? I'm a tankini person, but am really tempted by the La Senza bikini's.
Sherin xx