So, we are officially in 2011! I'm really excited for what this year has in store. I hope everyone had a good Christmas/New Year season. Mine was spent with family (I think there's a reason we only see each other only a couple of times a year!)
I wore this to the last family party of the season, on New Years Eve Eve. Unlike the others, this was a more casual affair (thankfully), so I could wear something more easy going.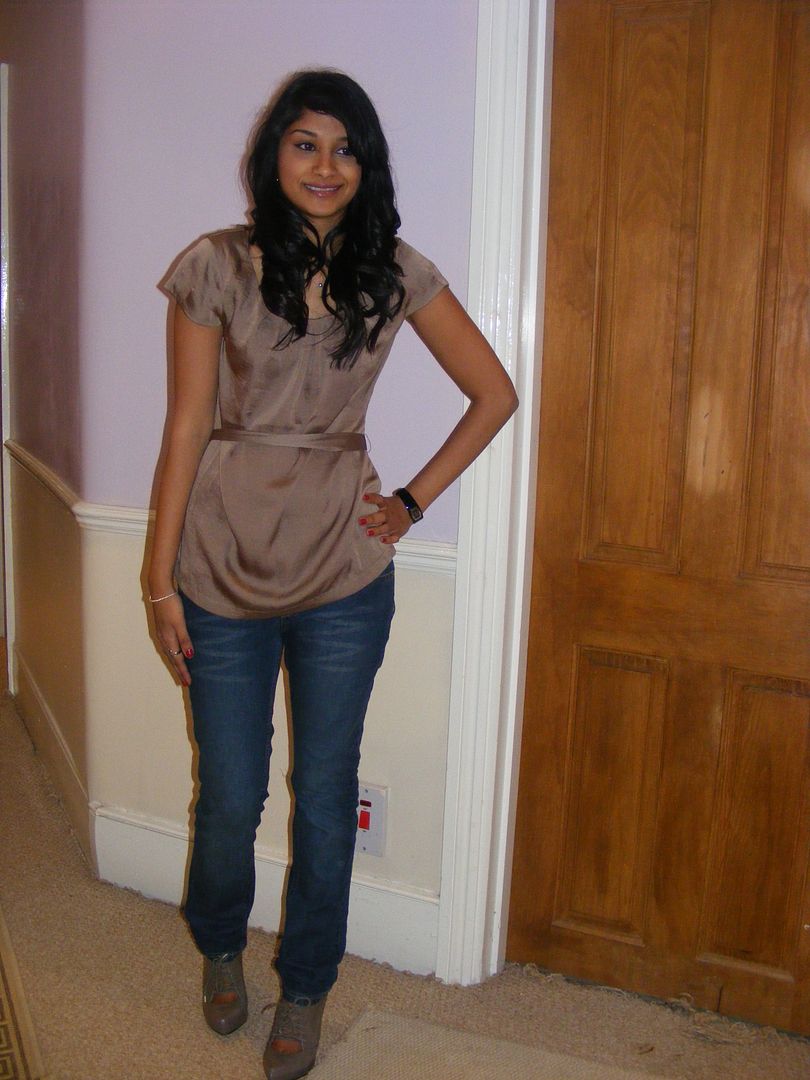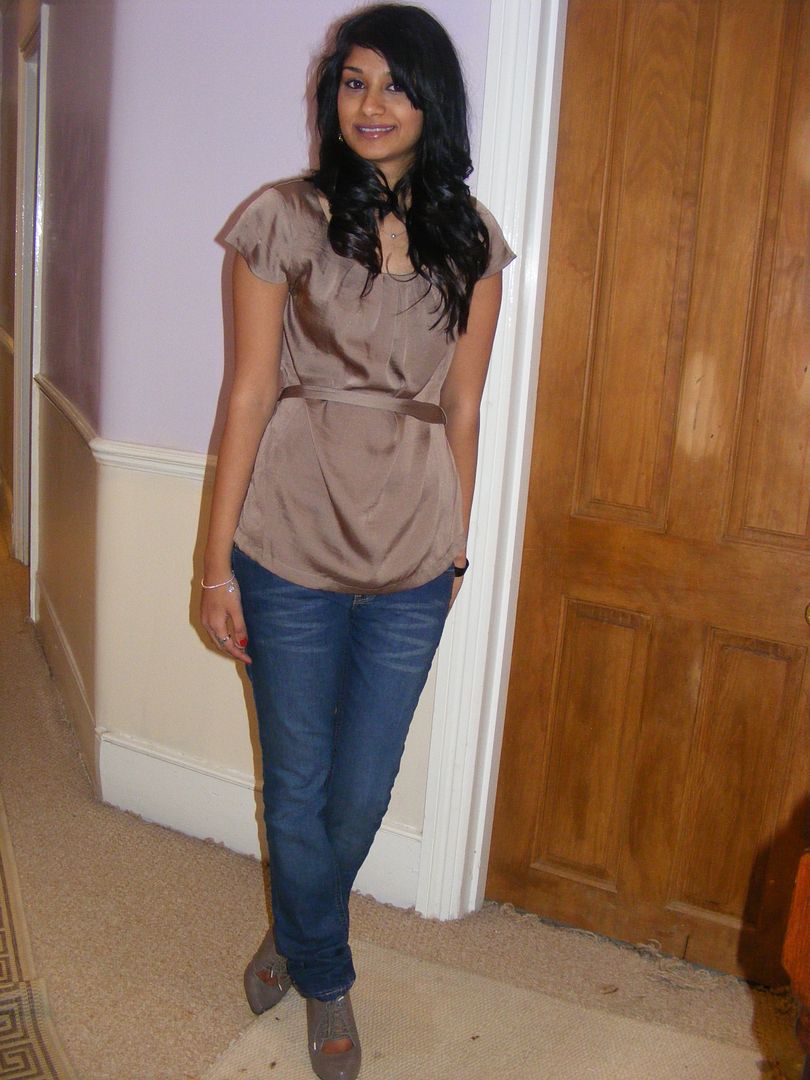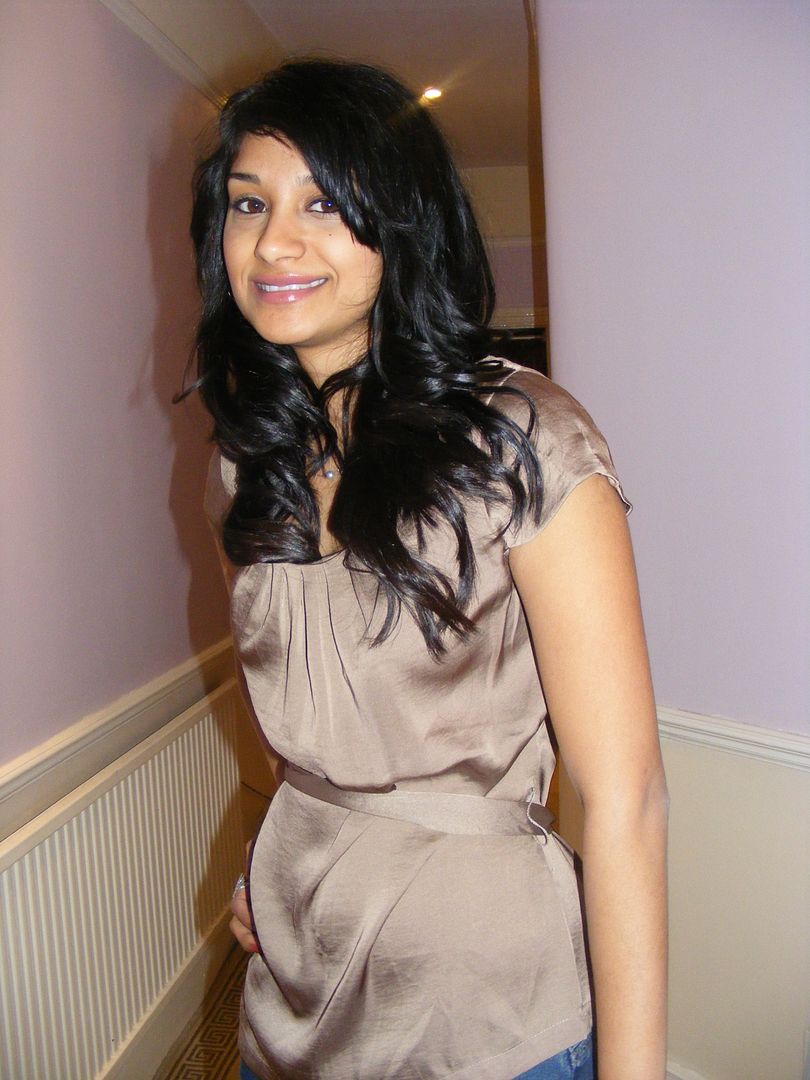 (I am sick of wearing make up!! I've been wearing so much that I can't even recognise myself in the mirror!)
What I love about the outfit is that, altogether, it's under £20. Everything is a sale item: I deserve a pat on the back for that. I picked up the jeans (£7) from Republic's online sale (which is amazing every year), the top from a H&M in Qatar (again £7) and the shoes (£5) from Priceless. Don't let that store name put you off, the shoes may be cheap, but they are amazing quality. I have so many shoes from there. They're having a great online sale, so check them out.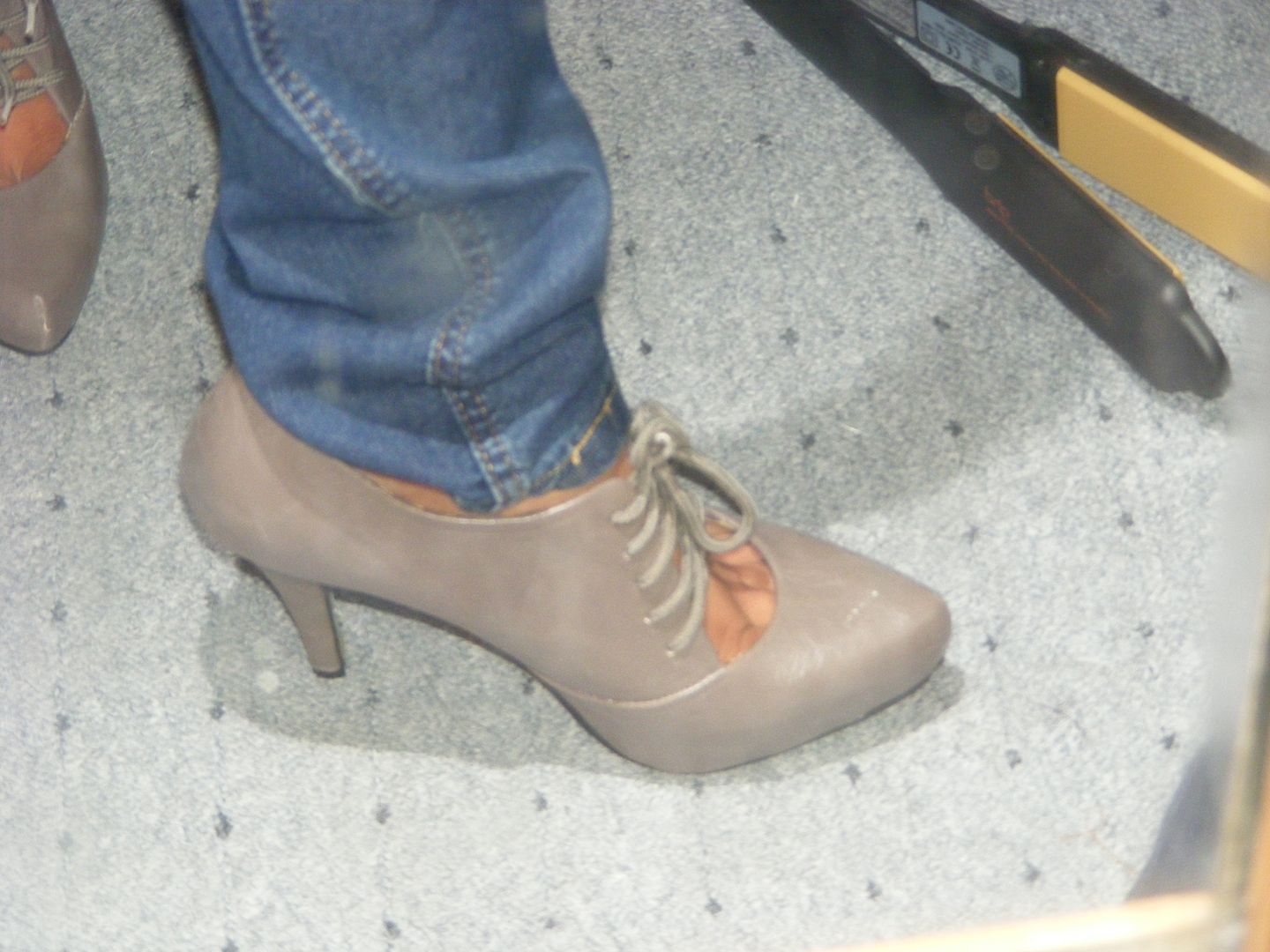 My one mistake is walking a lot in the new shoes. We decided to walk to my aunts house as they live so close, and this was also the first time I was wearing the shoes: Not a good combination. Needless to say, there was blood by the time I took them off, ouch.
Sherin xx