I love discovering new brands: it's possible one of my favourite things about having a blog. Every so often, a brand comes along that I absolutely fall in love with. One such brand that I immediately fell in love was
N E I M A S I T A W I. The new collection is full of some fabulous pieces, and I was able to get an interview with the brains behind the brand: Neima.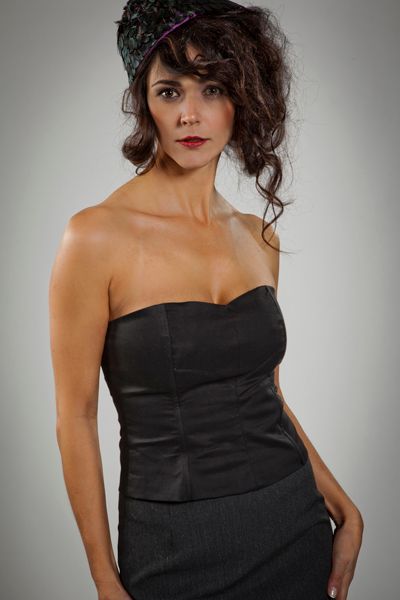 1) Tell me a bit about yourself:
I am an native born American living and working on and off in Europe since 2000. I have had the pleasure of living in France, Italy, UK, Luxembourg and Switzerland and in February of this year have my way back to Italy. I am a lover of all things creative, artistic, cultural, linguistic and culinary. Although I work well in complex situations and environments, when it comes to fashion and design my motto is, "simplicity is the ultimate sophistication". Since childhood, I have always wanted to be a designer. I even started my academic career in University in Fashion Design in the Design, Arts and Architecture program in my home town but my passion for travel and languages inspired me to switch to International Affairs and then to get an MBA in strategic marketing in Europe. After 12 years working in multi-national corporations in the US and abroad, found myself consistently confronted by my original passion, of course fashion.
Everything around me seemed to be a sign that I should return to my dream of being a fashion designer and so I took the challenge and have never felt to be in a more perfect ambient since. Today, I feel to have struck the perfect balance, using my life long involvement in the arts, culture, language and cooking as inspiration for my pieces, my exposure to the inner workings of corporations to guide my business decisions and the network I have created over the years living in different places and traveling the word as my support system and source of advice and mentoring.
2) Why did you decide to start N E I M A S I T A W I?
NEIMASITAWI started as an accident. I had spent over 2 years in Milano and London exploring my creative fashion ambitions. Even if I was not designing per se, I was implementing all of my inspirations, ideas, and dedicating a lot of time to conceptualizing and defining my fashion ideals. I guess you could chalk it up to research and development stage of my business. I would host themed parties, masquerade balls, period aperos etc, designing the ambiance, providing the styling, investigating the sounds, smells, and sights for the event. I also did a great deal of fashion photography at the time; creating mood and experimenting with color and shape.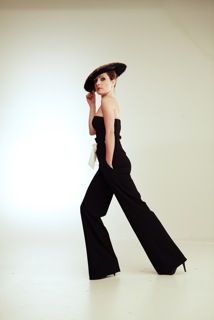 It was really an inspiring and fulfilling period in my life. When I moved to Bologna, I finally found myself in a position where I was able to make everything happen. Italy is well known for its production quality and artisan sewing and Bologna is right in the heart of it all with luxury production hubs of Modena and Carpi. It just all fell into place and I was sure that this was the boat that was not to be missed. I jumped on with full intention and never looked back!
3) Tell us more about the collection and the brand:
The NEIMASITAWI brand is synonymous with timelessness, sophistication, sensuality and quality. The concept was born from my realization that the world is slowly forgetting the value of quality and the nostalgia of a properly made piece. Fashion has become so functional, trendy and transactional that women are no longer dedicating a moments time to considering their own wonderful body types, age and position in society or stage of life before making fashion decision. In recent years, fashion has been very top down and dogmatic. When we watch the film divas in the old black and white films, there is a sense of longing, appreciation, hopefulness and approval for how they dressed and how stunning they always looked. With properly fitting clothing, quality fabrics and stitching and the right accessories, the modern woman can really achieve that glamour without looking tacky, pretentious or over-the-top. My brand aspires to satisfy these needs.
My debut collection is presented as a capsule collection where many of the pieces are interchangeable and can be worn as coordinates or separates. As you can see on the

www.neimasitawi.com

inspiration page, each piece was inspired by a particular story or mood in time and represents a timeless article of clothing that can can be worn in almost every season and at any age. These are staple pieces that all women must have in their wardrobes. Pieces that will always 'wow' the others but still maintain their discretion and demure.
4) Where do you draw inspiration for your collections?
A lot of my inspiration for this collection comes from the noir films of the early 1960's and the overall return of the french chic style. Subtle sexiness and demur glam. However, my biggest vintage style icons is the glorious Erte, (Romain de Tirtoff) Russian costume designer who worked out of Paris in the early 20th Century. He was a genius, his work was pure art. I am also very much inspired by texture and weight of fabric. I like either pure structure or stitching that follows the form of the women's body that gives the impression of an item being structured or tailored. I also tend to find a lot of inspiration in old costume design at visits to the Theater during my travels around Europe and Asia.
5) What makes Neimasitawi different and unique from other brands?
This is a great question. I really believe that the uniqueness of the NEIMASITAWI brand comes in the rare form of high quality simplicity. You just don't find accessible, high quality clothing anymore. My pieces have just enough character to be authentic, different and special without taking away the owner's right to unleash her own personal style philosophy. I like to think of my pieces as high quality, canvases upon which a woman can express herself.
6) What is your favourite piece from the collection?
This is very difficult since the entire collection was born to respond to what I found lacking in my own wardrobe. I would have to say however that the French chic, boat necked silk "Paulette" top with aproned collar and capped sleeves is to die for. However, the high waisted, satin sashed Zoe flow pants are not too shabby either!
A huge thank you to Neima for taking the time out to answer my questions.
Have a look at the collection and let us know what you think!
Sherin xx
P.S. All photo credits got to NEIMASITAWI's photographers: ALESSANDRO BOSELLI and Paolo Panzera