You'll have to forgive for my lack of outfit posts these last few weeks. I'm unemployed and London is very cold, and
twitter
job hunting doesn't require any kind of nice outfit. I'm only leaving the house if I really need to and am currently living in my 'unemployment' sweats (please don't judge me!!)
Anyway, that does mean that I am making more of an effort at any chance I get. I wore this for last minute Christmas shopping (I left it really late this year).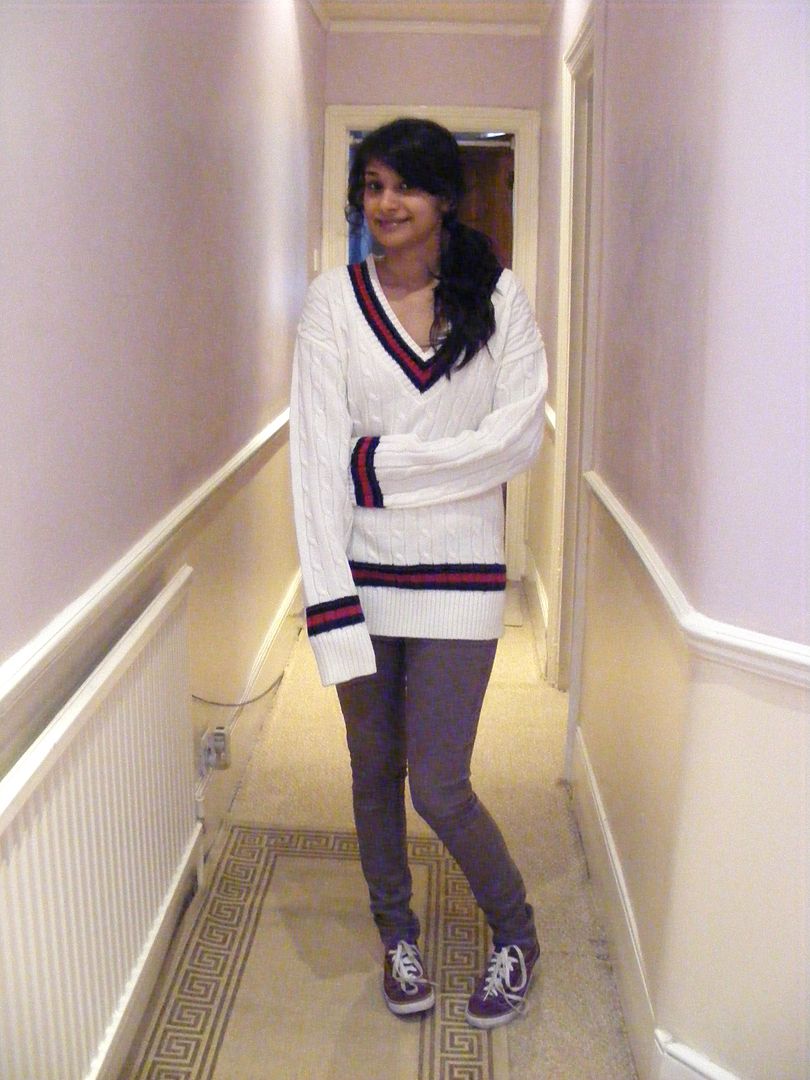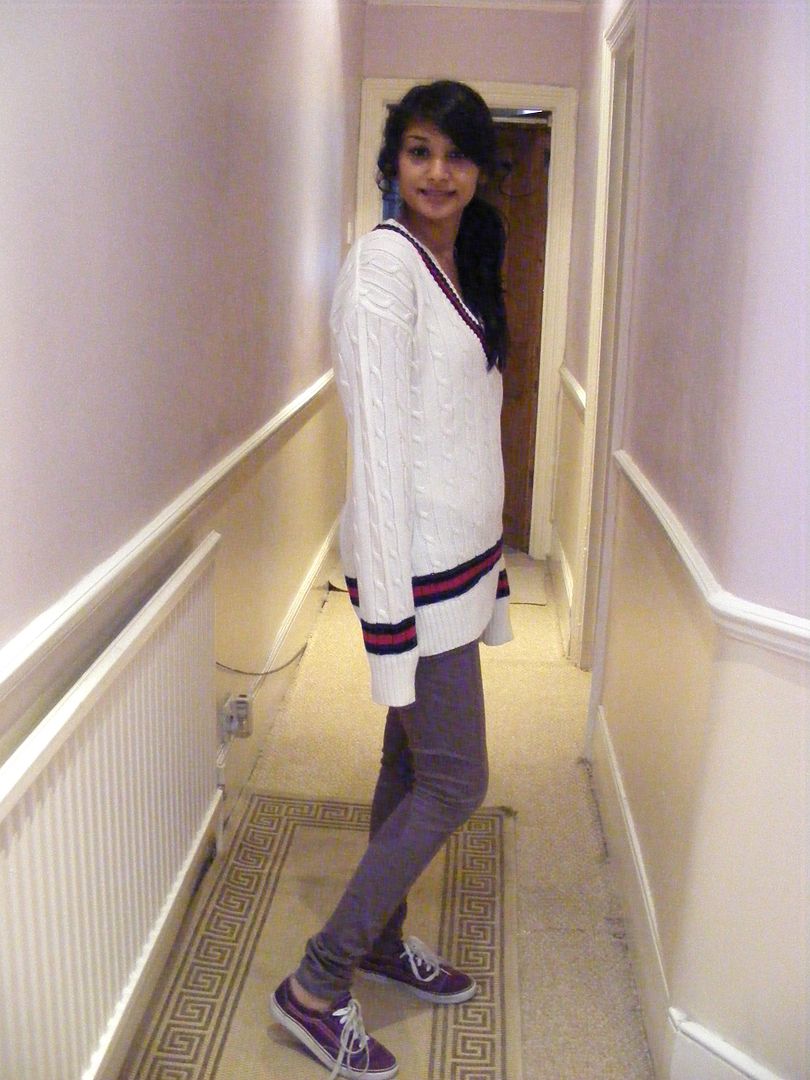 My trousers are H&M, my shoes are Vans (The snow has only just disappeared so we can leave the house in shoes that aren't boots) and my jumper is courtesy of
Blue Inc
.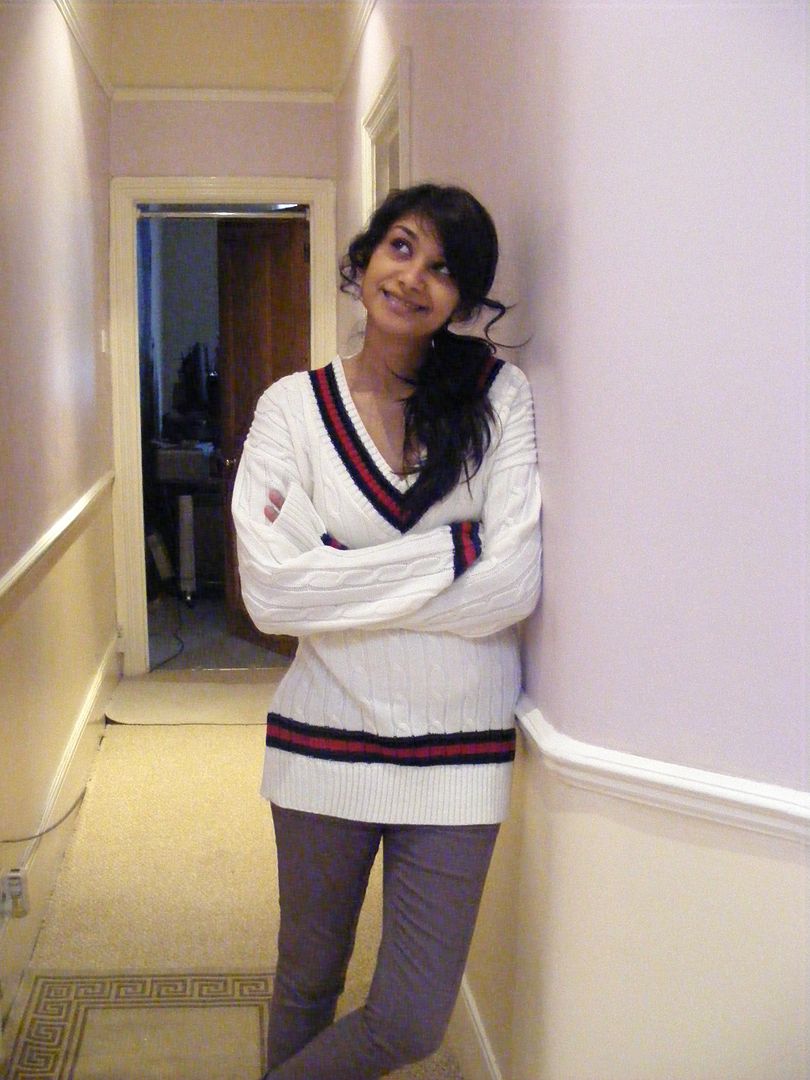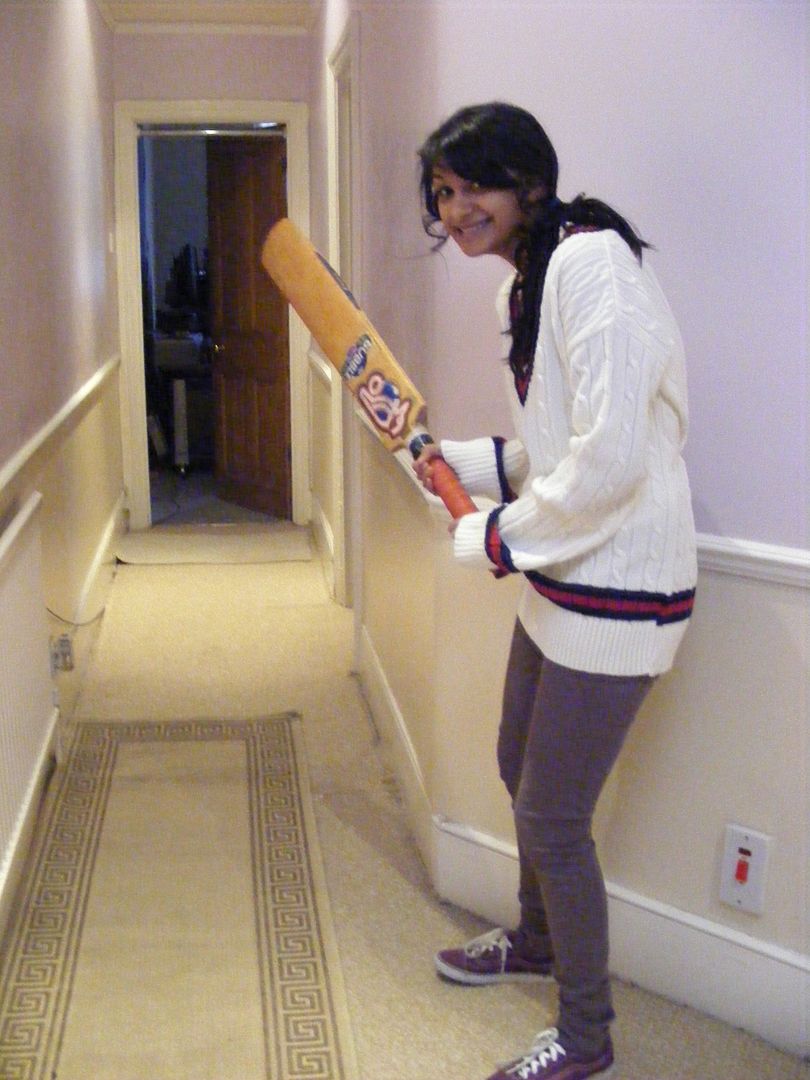 (Thought I'd add a fun prop to the pictures. As you can tell by the way I'm holding the bat, I don't play Cricket).
My dad is a huge cricket fan, so he'll be delighted that I finally to got a Cricket jersy. I'm not a huge cricket fan, despite going to a few matches during Summer (it is relaxing to watch live), but I have admired the Cricketing Jersey's that the players wear.
I never knew how warm and cosy they are. This one was a tad large for me (I cheated and pinned it at the back) and is so snuggly! I think I'll be wearing this jumper a lot during the cold winter days. And despite it being sport's wear, I think it's something that could be worn on a normal day and still look stylish.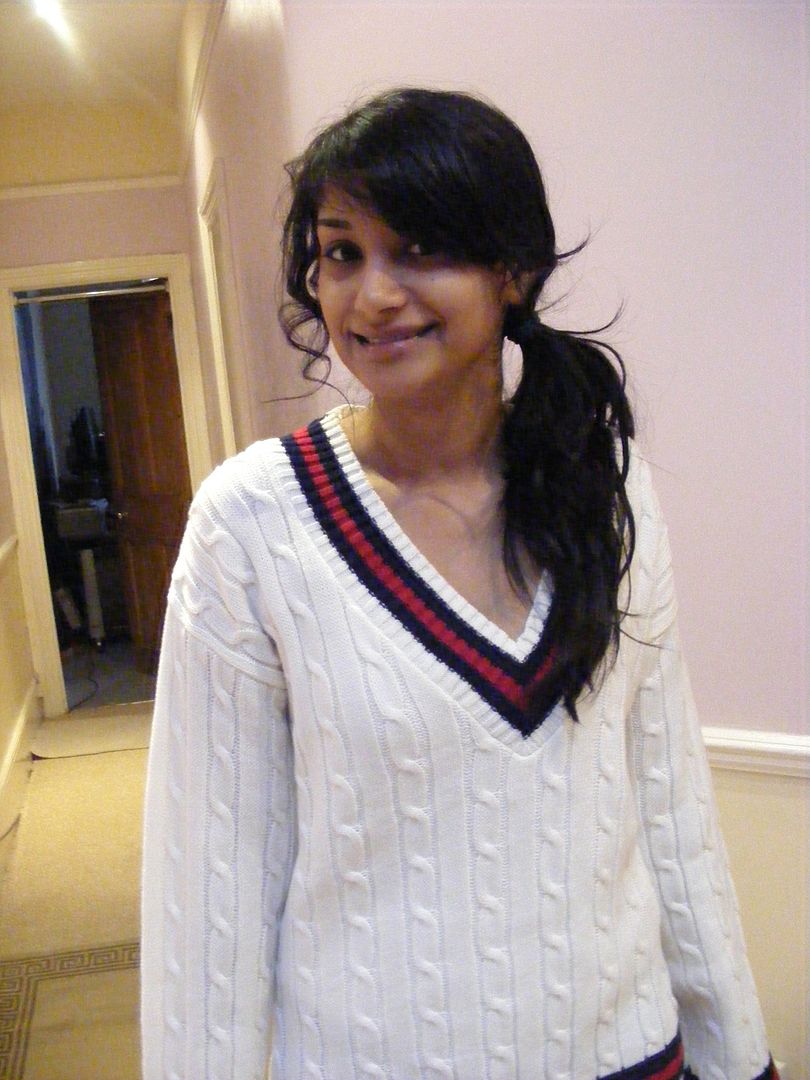 Also, a
HUGE
MERRY
CHRISTMAS
to all of you celebrating. And for those who don't, hope you all have good holidays. I wish all of you a wonderful day, spent with your loved ones and great presents.
So, would you wear a Cricket Jumper? If so, how?
Sherin xx