As you read this, I'll still be lying near a pool, in my hotel, enjoying my last week of sun, before I have to come back home. Although, I am very tempted to extend my trip for even just a few days.
As the year is nearing it's end, I thought I'd do a round up of all my favourite albums of the year. There have been some pretty amazing bands and albums this year, and narrowing it to my Top 6 has been really hard and I even considered doing a top 12 list instead of Top 6 (yup, random numbers)! But, I thought I should cut them down, or the post really would have been too long, and sadly, some great band and albums have been left out (Emarosa, Funeral Party, Francesqa), but here are my top 6:
6: Ellie Goulding - Lights
This album is absolutely beautiful. My taste in music is usually slightly heavier, but I couldn't resist on this one. Ellie Goulding is very talented and has such an incredible voice. In this day and age, you see lots of female celebrities take off more and more clothes to gain recognition, so it's good and refeshing to see a female still appear modest as she become's famous.
The album itself is very relaxing to listen to.
Starry Eyed
was a summer anthem and gained her a lot of fans, as she toured around the festivals. The album has a very summery and relaxing feel to it, with songs like
The Writer
and
Everytime You Go
having a lot of emotional meaning behind them: Goulding had a rough upbringing, so she could really draw from her experience to produced real music. When I first got the album, I thought it'd be ok, just for a couple of listens, but it really exceeded my expectations and all the songs are beautifully sung.
Salt Skin
is another beautiful track, which really showcases Goulding's voice. You can tell that she's also a really nice person, and the album reflects her personality here.
Stand Out Track:
Your Biggest Mistake
5: Kings of Leon: Come Around Sunshine
Having just bought this album, I still don't know it as well as I'd like, but it hasn't disappointed thus far. 2008s
Only By The Night
really gave Kings of Leon the recognition that they deserved and this album is a great follow up. You see many bands produce one great album, and then the follow up never lives up to expectations. I'm so glad to say that this not the case with Kings of Leon. Having been a fan of the band for years, I am really happy to see that they've made their way up to become one of the biggest bands in the world. I'm listening to
The Immortals
as I'm writing this review and it is just so well sung, with the music going so well with it.
Caleb's voice is something that I could never get tired listening to and the songs are full of amazing lyrics. You can really tell of their Southern roots in this album as well. I wish I could say more, but I've only listened to it a few times!!
Stand Our Track:
Mi Amigo
4: The Like - Release Me
Anyone familiar with this blog will know just how much I love The Like. They're one of those bands that instantly put a smile on my face when I hear the songs. The album has been produced by Mark Ronson, and is full of great and edgy lyrics. The band had loads of problems after the first album, so it's fantastic to see the girls working so well together to produce some quality stuff. Z Berg is a really talented singer and the rest of the band is fantastic. The songs all have really strong lyrics and it's clear that a lot of the songs come from personal experiences as there are some fantastic and creative lyrics.
Wishing He Was Dead
is great to listen to and definitely something that most girls can relate to.
I absolutely love their unique retro vibe: it's so different from anything else currently out there, and it's such a nice change to listen to.
Stand Out Track
: Walk of Shame
3: The Gaslight Anthem - American Slang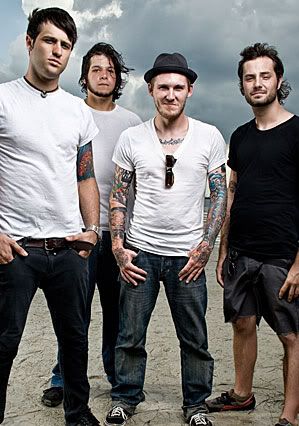 The Gaslight Anthem are possibly one of my favourite bands ever, and their
'59 Sound
Album made me fall head over heels for them a few years ago. The band are from New Jersy, and even have a fan in Bruce Springstein (they preformed together last summer). Frontman, Brian Fallon, possibly has one of the best voices in music: it's really rough and rugged: completely unique. The band themselves are very talented when they're playing, with the music all fitting in really well together. They've got a really 70's American sound to them, but also have a lot of catchy songs. Songs such as
The Diamond Church Street Choir
and
Boxer
are catchy and will make you sing along, while
American Slang
is an amazing opener. The album is great if you want to listen to something different from all that mainstream music out there.
Stand Out Track
: The Queen of Lower Chelsea
2: The Pretty Reckless - Light Me Up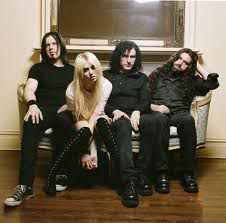 As you know, I'm a huge Pretty Reckless fan. I've become such a huge fan of Taylor Momsen since she switched to singing and then absolutely fell in love with her when I went to
see them live
. I still don't like her as Jenny H, but her as a person has grown on me. I wasn't expecting the album to be as good as it was. It has the hardcore stuff (with the edgy lyrics) that initially made me like the band, such as
My Medicine
and
Goin Down
, but it also had a few tracks that I didn't expect. Songs, such as
Just Tonight
and
Nothing Left To Lose
absolutely blew my mind. They really made me wonder why Taylor went into acting at all because her talents clearly lie in singing. Those songs alone really show how talented she is and how amazing and strong her voice is. I was so surprised when I first heard the album: no lie. Some of those songs, I really did just sit there and think: 'wow, she's good'
This is definitely an album to buy. Get all your prejudices of Taylor Momsen out of your head and really appreciate just how much of a fantastic singer she is.
Stand Out Track
: You
1: Young Guns - All Our Kings Are Dead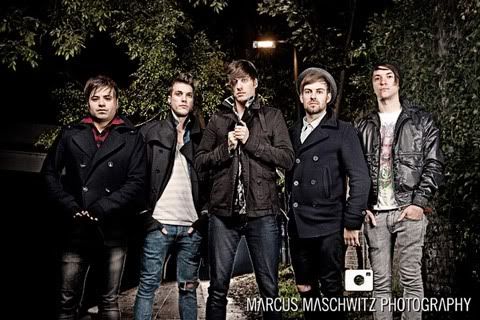 I will probably go as far and call this one of my favourite albums of all time, which I really wasn't expecting when I bought the album. The band made a name for themselves from their EP, 'Mirrors', and I went to
see them live
off the back of that. They were absolutely amazing live: the energy on stage and atmosphere at the show was absolutely fantastic! I bought the album the next day and, at first listen, I fell in love (which has never happened before).
The album is drawn from a lot of lead singer, Gus's, personal experiences, and in a world of manufactured pop and songs with little meaning, it's refreshing to hear such personal stuff. Songs such as
Meter and Verse
and
At The Gates
have some of the most beautiful lyrics I've ever heard. If I'm honest, I haven't had the best couple of months, and listening to this album has really helped me through a lot of things.
Sons of Apathy
and
Crystal Clear
, in particular, are songs to listen to when you really need a bit of a confidence boost.
This is one of the only albums where every single song is incredible and very strong: there isn't a single 'filler' track.
Stand Out Track:
Weight of the World
So tell me: what have you been listening to this year?
Sherin xx
Photo Credits:
Ellie Goulding
,
Kings of Leon
,
The Like
,
The Gaslight Anthem
,
The Pretty Reckless
,
Young Guns