We can't be more thankful to be receiving all these lovely awards from you fabulous fellow bloggers. It's so difficult to choose who to pass it back on to!
In this post, I want to hand out the "Better than ice cream" award to the 3 blogs that for whatever reasons has caught my attention lately. Someone who's blog is inspiring me, someone who has done an exceptional job with their blog or just made me think differently about something…
The whole point of the "Better than ice cream" award is for the bloggers who receive it to then pay it forward to the 3 bloggers who have had that same impact on them. It can even be to the blogger giving it to you, as long as you also give to 2 other bloggers to keep it moving forward!
If you receive this award more than once, just headline it the number of times.
(The italic text is to be included in the blog post when passing this on so it keeps moving.)


This is what Luinae said when she tagged us:
"So, I would like to tag the 3 blogs that I find are "better than ice cream!" First off, I want to tag the fabulous and fantastic blog of
HiFashion,
for always being inspiring and fashionable. I love their spotlights on other brands, trends, outfit posts, and style swaps!"
Thank you Luinae! That is so incredibly sweet!

So here are the 3 blogs we love more than ice cream:

1) Tasha from The Hot Spot. We've given her many awards, and she deserves every single one. She is a wonderful blogger and you can tell that she's such a nice person by reading her posts.
2) ana from Coffee Break. We think she is such a lovely person and definitely deserves this award! :)
3) Little Red is such a great blogger - she always posts the best pictures of the celebs and red carpet events! Her posts are so informative and her blog is so much fun to visit.

Sophia from
Tic Tac Tomato
passed on this award. She is one of the prettiest and nicest bloggers!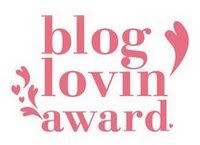 The lovely
Jennifer Fabulous
passed on this award:
We've already listed our Honest things, so check them out at
this post
This next award is from
Stephanie Grace
"The Splash Award"

Given to alluring...amusing...bewitching...
impressive and inspiring blogs.
The rules are to nominate 9 blogs that allure...
amuse...bewitch...impress or inspire you.
A
huge thank you to MelRoXx for this award!
This gorgeous French award was given to us by
OceanDreams
Thank you
Cheryl
for this sweet award <3
We pass these 6 awards on to
all our readers
! We enjoy reading your comments and your blogs so much. Thank you for constantly being an inspiration and for brightening our day with your wonderful posts!